This is the IMF Vendor information Page we will put updates and fair info for all vendors participating in our fair Please check this page often as all fair info will be posted hear
We hope you have a Great and Profitable 2022 fair. We will be doing extensive promotion this year with advertising with TV commercials on multiple channels, yard signs, and news paper ads and our post cards we send out. We hope this will be our biggest fair ever.
HAVE A GREAT FAIR
The IMF Board
Kayde, Jan, Kirby, Pat, Barb, Charles
No soliciting at fair without fair board permission
In Iowa you can't sell cbd without a Iowa cbd dispensaries license
For Complaints or Problems, or if you need anything or have Questions
Contact the Fair Manager
who is here to help you. Most problems are handled at this level.
Go to the IMF Booth by the front entrance and let them know.
Kayde, Bob, Kirby, Pat, Barb, Charles, Jan Will no longer deal with issues Directly
The board will be brought in to deal with issues at the discretion of the Vendor Manager only.
If you hear a complaint from a Fair Patron Please send them to
The IMF Booth.
WE DO NOT TAKE 3RD PARTY COMPLAINTS
Note to vendors
All tables /spaces for the fair are on a first come basis. If we don't receive your application we assume you are not attending.
We do not hold spaces for anyone nor do we contact people if we don't get their application.
If you won a space or won a discount coupon you need to send the coupon in with your application.
Having a coupon or free space dose not guarantee you a space, it is still on a first come basis.
The only way to make sure you have a space is to get your application in early
It has been brought to our attention that some of our Vendors
have been contacted to work other venues at our fair (other fairs or stores ect).
As a matter of policy The Iowa Metaphysical Fair does not endorse any out side Venues.
We don't authorize any outside solicitation at our venue !
If you are contacted to work an outside venue do so at your own risk.
We assume no liability for issues that occur outside of our event.
If you have issues with an outside Venues please deal with the people in charge of that venue.
WE WILL NOT GET INVOLVED WITH WHAT GOES ON AT OTHER VENUES
This is from the Fairgrounds not us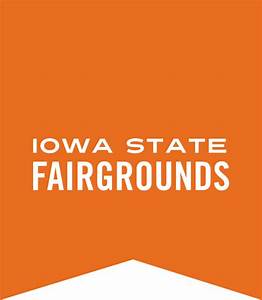 Vendor Rules
4-H Building
• No use of duct tape on the floors, walls, columns, etc. Please use approved tape only.
Approved tape must be purchased from ISF.
• All doors except designated entry doors will be locked during show hours. No vendors or general public will be allowed in through non-approved doors and we discourage you from exiting from these doors unless in the case of an emergency.
• No loading in or out through the glass walk-through doors at any time. Overhead doors will be locked approximately half an hour before opening. After that your load in will need to take place at the South East overhead door.
• During show hours, large items purchased must be loaded out through the South East overhead door or dock doors. No other overhead door will be accessible during show hours.
• If you are driving a vehicle in during load in or load out please make sure it is not muddy, covered in snow, or wet. Absolutely no vehicles are allowed to be moving during a show. Vehicles are not allowed in the building once the show has begun and restocks must take place at the South East overhead door.
• Service animals only. Please clean up after all animals.
• We encourage no tear-down prior to close of the event. Do not line up your vehicles until 30 minutes before show close. Vehicles are not allowed in the building until permitted by ISF staff.
• No outside food or beverage may be brought in the building within 30 minutes of the show start time. Bottled water is allowed.
• Please pay attention to all parking signs. If you are parked illegally, you will be towed.
For the preservation of our property and safety of our guests, the Iowa State Fair has the right to enforce all rules. Failure to follow these rules could result in immediate expulsion. We thank you in advance for your cooperation.
• All Campers/Trailers must park on the gravel parking lot across from paved parking lot if on the paved lot you will be towed
We also ask all Vendors/ Readers to park there due to less parking at the 4-h building
Returned check fees policy
A $25.00 service f
ee for checks returned to the IMF for stop pays, closed accounts non-sufficient funds or any other reason.
It is up to IMF if we will hold a table or space in the case of a returned check
We no longer issue temporary Iowa sales tax permits. It is your responsibly to contact the state of Iowa to get the proper tax permits to work the fair.
For more info if you need a permit and how to get one click this link
https://tax.iowa.gov/iowa-sales-and-use-tax-guide
We are required by the state of Iowa to give them a list of all vendors working the fair
VENDOR SET UP TIME
No early setups or teardowns.
NO VEHICLES ARE ALOUD IN THE BUILDING
Setup is 4pm on Friday
8:30am Saturday
We must be out of the building by
8 pm on Friday & 8:10 pm Saturday
Sunday 10pm
Door Prize Submissions
We ask that you give all door prizes to the IMF booth at the front of the building
Before the start of the fair so we can display them & start to give them away when the fair starts.
Thank you,
The IMF BOARD
Website Vendor Bios Submissions Guidelines
Please send your bios completed it will be put on the web site exactly as we receive it
If you want to make changes to your bio send the fixed or new bio completed. We do not make any changes or add-ons to bios. We will place the new bio on the web site.
As a reminder, please be sure to proof your bio before submitting it we do not review bios for content or spelling. Any content or spelling error is the sole responsibility of the vendor.
Please use word format
IMF Assumes no liability for vendors bio content. We copy and paste all vendor bios The vendors assumes all liability for website bios contents and pictures .
It is the policy of IMF that the venders have all permissions for all artwork and content of there bio and assumes all liability for Bio content.
Please send all bio Submissions to Charles at e-mail address below
Please Put fair bio in the subject of the e-mail
use this email for website issues only
Please Don't Send Book Bios To Charles He Only Deals With Web Bios
Book Vendor Bios Submissions
All Vender bios for the book should be sent in with your Vendor Application
for more Info
Contact Kayde
Please include Phone number and contact info in e-mail we will contact you ASAP
Please do not give anyone a copy of the venders contract if someone needs a
contract they may contact Kayde for one or a replacement
Thanks
IMF Vendor Guidelines
1. Vendors cannot refer other readers unless they shear a booth.
2.Vendors cannot prescribe, diagnose ,or treat an illness
3. Vendors are expected to dress and act in a professional manner
4. Vendors cannot put down other readers or vendors at the fair
5. You will not publicly criticize the fair if you have an issue please bring it to a board member( we are all doing our best )
6. Readings cannot have hidden Fees (for $500 I can Remove a curse)
7. You cannot read 2 people at once and charge for 2 readings with out adding extra time
(example 2 people pay for 2 readings lasting 15 min
each you will do a 30 min reading if reading both at the same)
8. Vendors must treat all at the fair with respect
9. Vendors are responsible for their staff and family who are helping them. Please explain rules to them
10. Stealing will not be tolerated, if caught we will contact the police
11. Please be respectful of your neighbor vendor
12. You can't guarantee an outcome to a reading or a healing
13 The fair will not be liable for any product service or reading provided by vendor .
We cover general liability insurance on building if you are
required by law then you are responsible for your own insurance (massage therapist for example)
14.No Spell Casting or Removing Curses or Magic Performed at the fair. Magic Supplies for sale are allowed
15 NO USE OF ANY DOOR EXCEPT MAIN GATE DURING FAIR HOURS. THIS WILL BE ENFORCED
You Should have got this in your packet if not or it got lost
Please read and sign and return to IMF, 717 Creston Ave., Des Moines IA 50315
2022 Iowa Metaphysical Fair Contract
No set up until contract has been reviewed and signed by vendor.
DO NOT ENTER BUILDING BEFORE 4:00 p.m. FRIDAY. (There are many reasons for this rule)
Be mindful about set up and tear down times. Set up Friday 4pm-8pm Tear down Sunday 6pm-10:30pm
Please be set up by 10:30 Sat. morning and be at the circle if possible. Lots of info given at circle.
Absolutely no early tear down before Sunday at 6pm. You may not be invited back.
No one is guaranteed a specific spot. You may request; we will do our best to accommodate you.
11am-closing no door except front ticket doors will be used. With exception of IMF board and emergencies. This is for everyone's protection.
Per fire code all cords must not cross any walkway and must be taped down (with painter's tape only Blue). You will be unplugged if you do not comply. There is a $40.00 fee if you use electrical outlet without paying so just pay before you plug in. DO NOT ASK NEIGHBOR TO LEND YOU ELECTRIC.
No music allowed except for healing purposes. This must be set at a reasonable volume.
No incense or open flames allowed. NO Smoking except outside in designated area.
Park all trailers and vehicles in designated area. Keep parking lot open for vendors unless handicapped.
Be respectful to all vendors, Specifically, those on either side of you. Negative comments toward other vendors are not permitted. We encourage a safe and positive fair.
If you are experiencing an issue, please locate the Fair Manager to address the problem.
The behavior of your staff reflects you and you are responsible for them. They are expected to understand and follow all rules outlined in your contract as well.
All children must be accompanied by an adult, or they must stay in your booth. You are responsible for all monetary damages that may occur by unsupervised children.
No endorsing of other healers or readers outside your booth.
No soliciting any other vendor during fair. We have had too many complaints.
The list you submit of types of healings and readings are all you are allowed to practice at the fair. Any added modalities must be screened. If you do a reading or healing without screening you will pack up and leave the building immediately. NO EXCEPTIONS. Readers and healers must get approved if adding product to booth as well.
Do not start a reading or healing that goes past closing times.
Any damages caused by you, or your staff will be your responsibility to pay for in full.
By signing this contract, I agree to all rules and conditions set forth by the IMF, State Fairgrounds, and Fire Marshall. I understand that failure to comply can result in dismissal without refund and jeopardizes future opportunities with this organization.
Name ______________________________________________________ Date _____________________________________________
Designed by Charles Tiemann.
Copyright © 2021 All rights reserved.