Vendors
Vendor List has been recently updated to include some new vendors.
All of our readers and healers have gone through a significant screening process with independent people establishing that they are professional, ethical, sincere, and skilled. Find insight, transformation, guidance, advice, counseling, and more with our many mediums and intuitive readers. Enjoy a deep-tissue massage or light-touch energy work from caring and skilled practitioners. If a vendor is not listed as a healer or reader in the book they where not tested for their services at our fair .They should not be using any endorsements from the IMF as It was not given .
This list is not complete there will be more vendors at fair if you are a vendor please send a bio exactly how you want it and send to the president it will be added.
In Iowa you can't sell cbd without a Iowa cbd dispensaries license
All Existing Readers / Healers
That add a New Service /Modality or if you have not worked the fair for 2 years
need to be tested by 3 people set up by the IMF board
for more go to
Iowa Metaphysical Fair
Information booth
http://www.iametaphysicalfair.com
Iowa Metaphysical Fair T-shirts and Program Information
Read My Lips
Lip Readings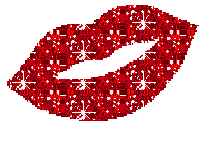 Kayde
515-707-0573
Unique readings using lipstick and your own lips. All lips have a story to tell.
Kayde sees signs and messages sent from her higher power in the way of lipstick.
A pure reading with direct honest insight.
The lips don't lie
Available for private readings and parties
Balanced Detox by Kirby

515-707-0573
Come sit a spell relax and enjoy the benefits of an Ionic Foot Bath .Remove years of a polluted and Stressful environment taking its tole on your body's well being.
Look and feel younger improve many problems associated with the build up. Give yourself a 30 min break and recharge your batteries.
Call 515-707-0573 for private appointments or set up a party for your friends and family .
Major Credit Cards excepted

Clairvoyant, Channeler, Tarot Reader, Pranic Healer
Charles is a Member of The International Association of Medical Intuitives

515-309-2831
866-612-1903
psychiclight@hotmail.com
Http://www.psychic-light.com
Charles clairvoyant insight and use of symbolism from his Guides and Tarot cards enables him to see the
spiritual, emotional, and physical aspects of his client's lives.
Through the help of his Guides he has amazed people with the information that comes from the past, present, and future.
Charles channels 7 Guides, "The Guys", as he calls them, they give him info through Conscious and Trance Channeling.
He began doing readings professionally at a very young age, becoming well known throughout the
Midwest and Nationally by the age of 15.
Clients have been astounded at the contact he has made with people that have crossed over to the spirit realm
and found great comfort in making contact with those loved ones that have departed.
Charles has done ghost and psychic investigations. He has helped find missing children
and has worked for the police in numerous cases.
Charles has studied Kabbalah, Tarot, Pranic Healing,
and has taught classes on these and other topics. Charles has trained in
New Orleans on Herbalism. He has trained others Psychics and Spiritual Healers.
As an Ordained Minster, Charles ran a Church in St. Louis for 2 years.
He holds Degrees in Religious Humanities, Metaphysics, and Philosophy.
Charles has worked throughout the US, Canada and Europe.
He has written Newspaper columns as well as been on TV and Radio shows
Your reading with Charles will reveal Insights to all aspects of your life as well as be a loving, caring, experience
that you won't forget. His clients have found his ability as a Counselor to be of great comfort in their times of need.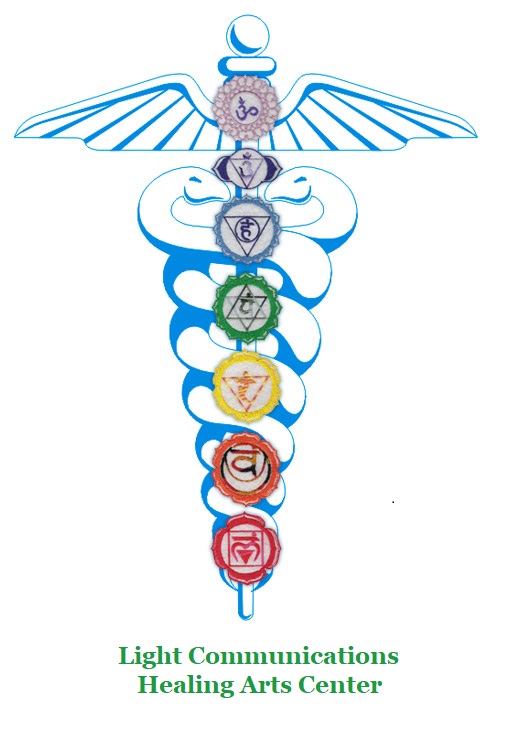 Light Communications
Healing Arts Center
515-309-2831
866-612-1903
http://www.psychic-light.com/healing_arts.htm
Pranic Healing & Sound Healing Therapist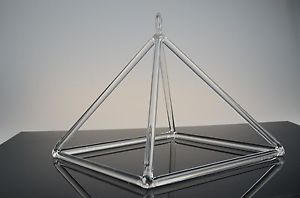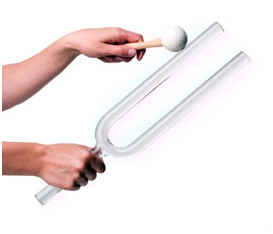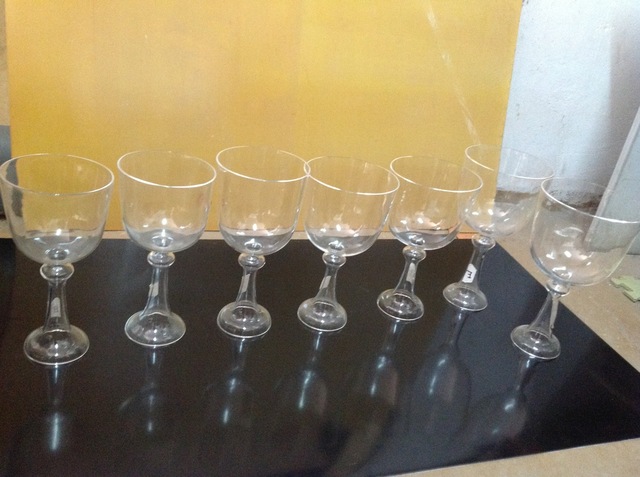 Sound and Vibrational Healing is an ancient and universal form of healing used in many cultures and spiritual traditions around the world. Sound and Vibrational Healing touches and transforms us on a physical, emotional and spiritual level. We use sound therapy's combined with Pranic Healing .
The Therapy's we will be offering at the Fair
Crystal Singing Bowls Therapy, Crystal Singing Pyramid Therapy, Tuning Fork Therapy,
Quartz Tuning Forks Sound balancing Therapy,
Quartz Crystal Singing Merkaba Therapy
Copper Chakra Color Therapy Light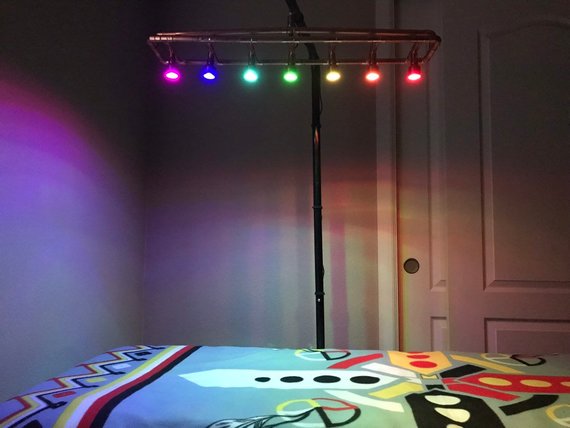 Chakra Light Therapy sessions use specific frequencies of light, each attuned to one of the seven primary chakras or energy centers in the body, to replenish energy and balance and attune them. In addition to precisely tuned wavelengths of light, our chakra light system incorporates crystals into each light housing, focusing the Crystal Energy into the chakras.

Colored light has been shown to have a variety of positive effects on mood and health. The lower frequencies of light penetrate the body, while the higher frequencies stimulate the skin and aura. Color therapy is an ancient system of healing. Our system allows for its precise application using technology that pinpoints wavelengths of light to specifically treat the chakra system.

The copper metaphysical properties connect with all of your chakras to channel the highest vibrations of

Light Therapy

into your system

Our chakra light therapy session is offered as a stand-alone treatment but can be combined with our other services you may add crystal Tuning Forks/Bowls to your session for additional therapeutic benefits.

Led Photon Light Therapy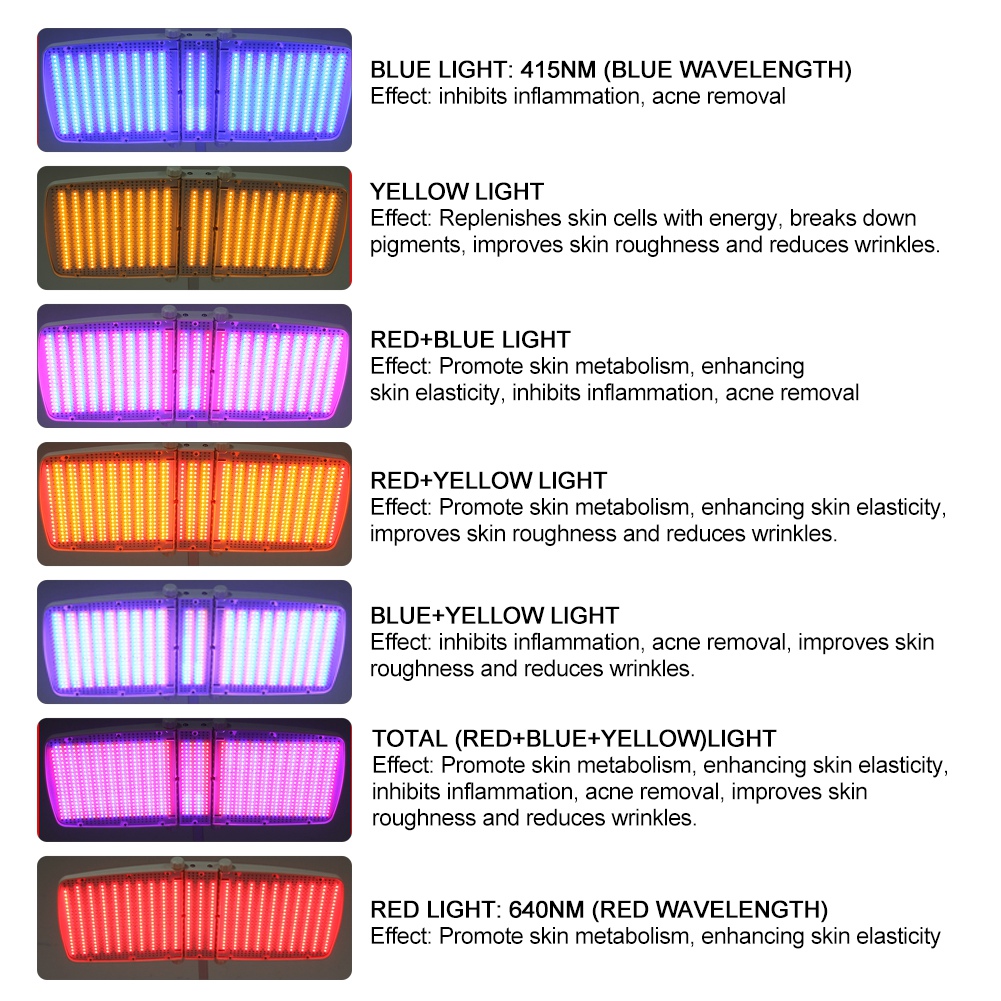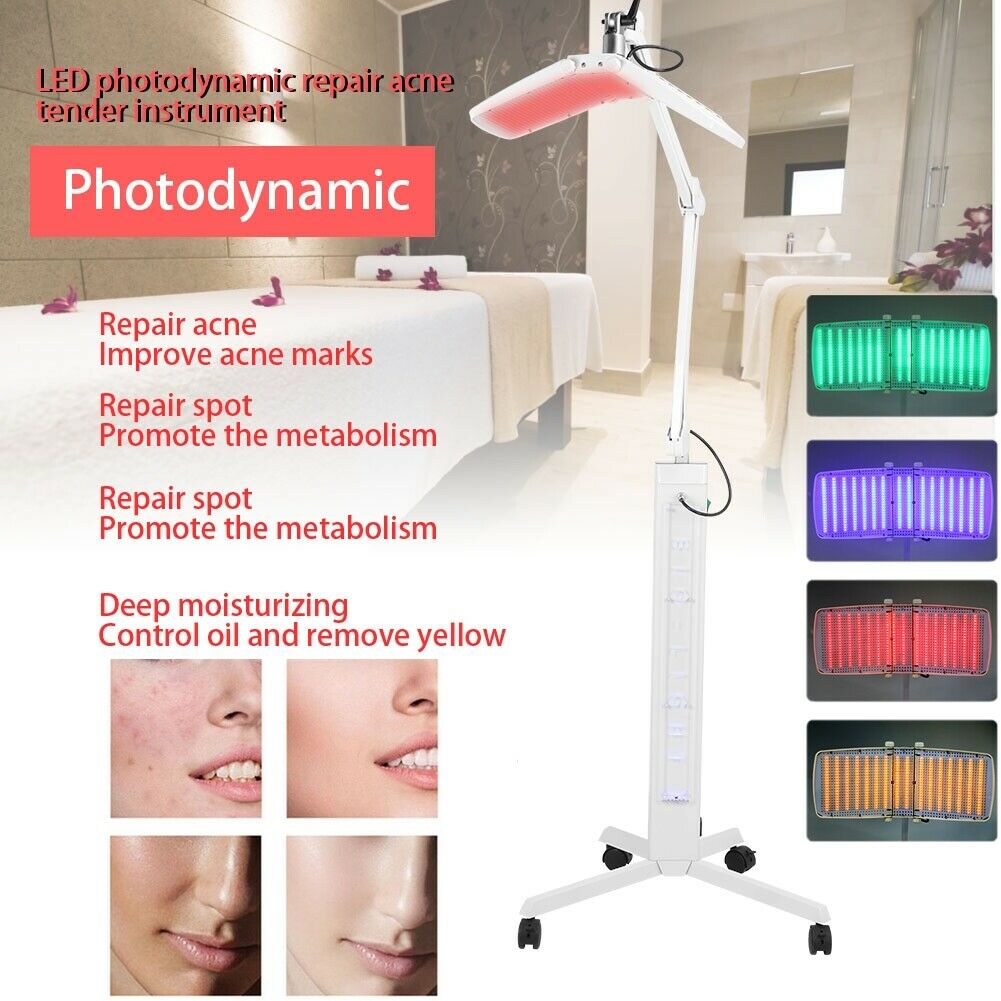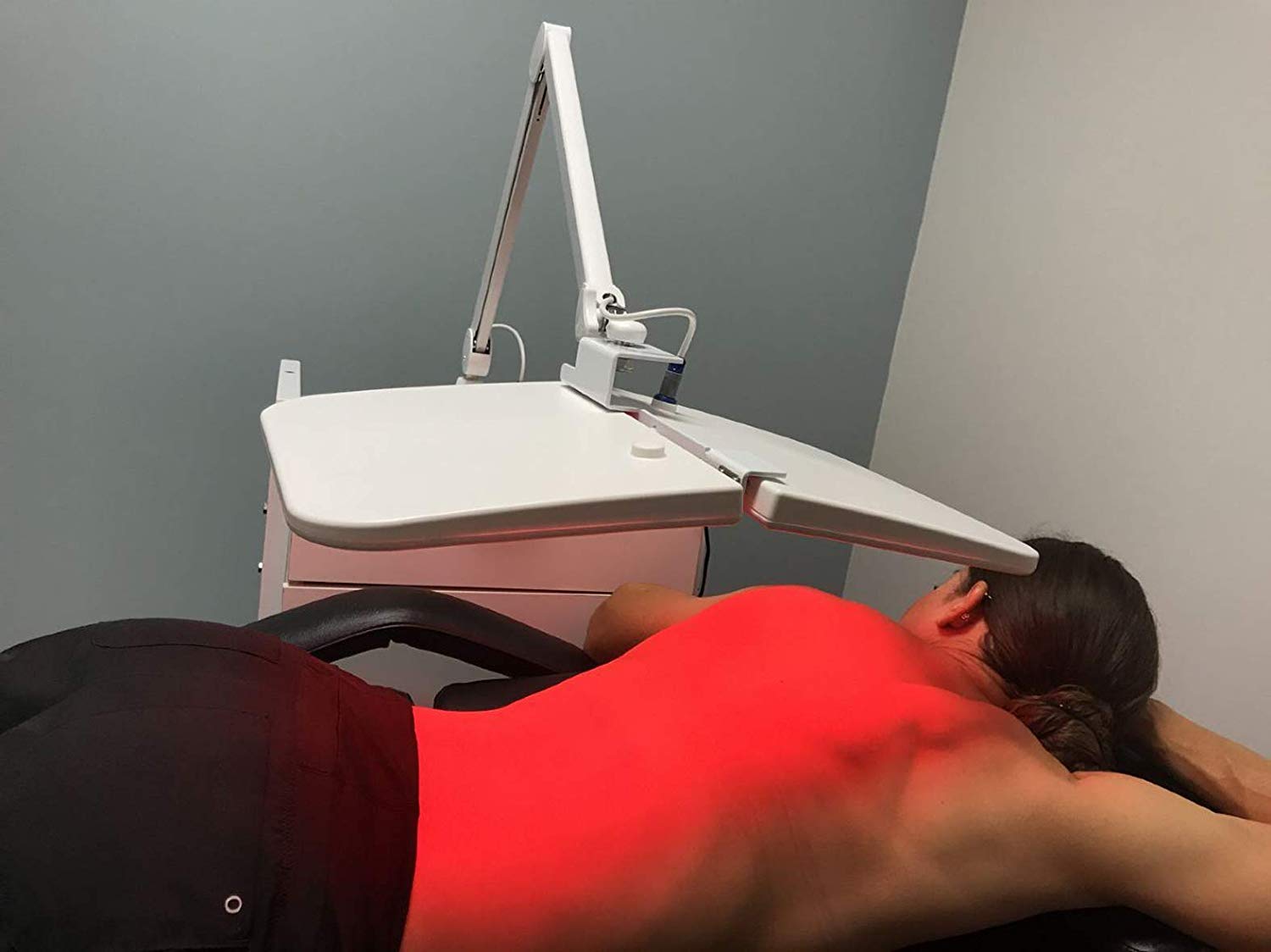 A form of treatment that has been independently studied for more than 40 years worldwide.
Visible and infrared light have been shown to affect positive therapeutic benefits to living tissues and organisms on a cellular level.
Lipo Laser Body Slimming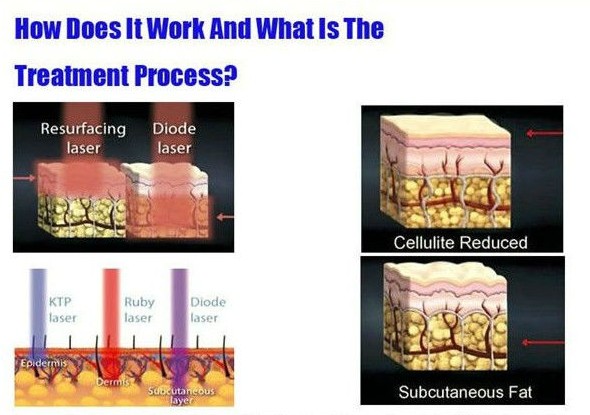 It adopts latest innovation in non-surgical, non-invasive laser lipolysis. Lipo laser emits low levels of laser energy, which creates a chemical signal in the fat cells, breaking down the stored triglycerides into free fatty acids, glycerol and water molecules, the same natural response initiated by the body anytime it needs to use its stored energy reserves. These free fatty acids are then transported throughout the body by the lymphatic system to supply the body with energy, again just as if the body would respond in times of caloric scarcity. A period of exercise post treatment ensures the complete metabolism of these freed fatty acids, shrinking the fat cells and delivering the body shaping results your patients are looking for. This is a non-destructive, targeted fat reduction technology, which means excess fat deposits can be treated anywhere on the body and the fat cells are not destroyed as a result of treatment. It targeted fat reduction and circumferential reduction has many advantages over other body shaping technologies
Infrared Light Therapy Tent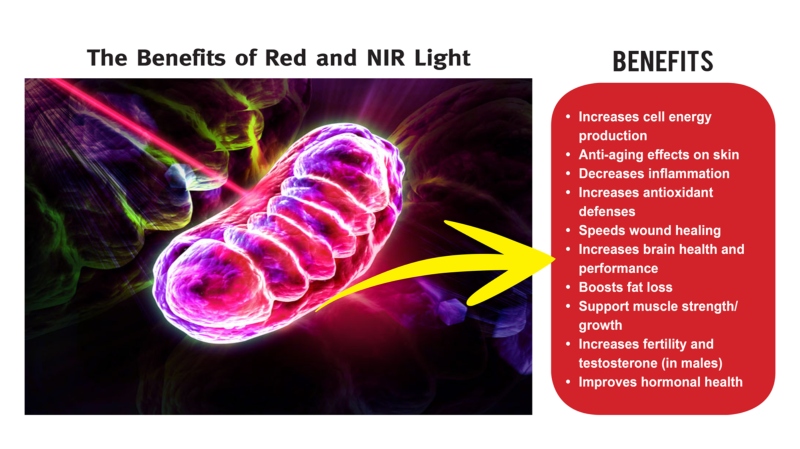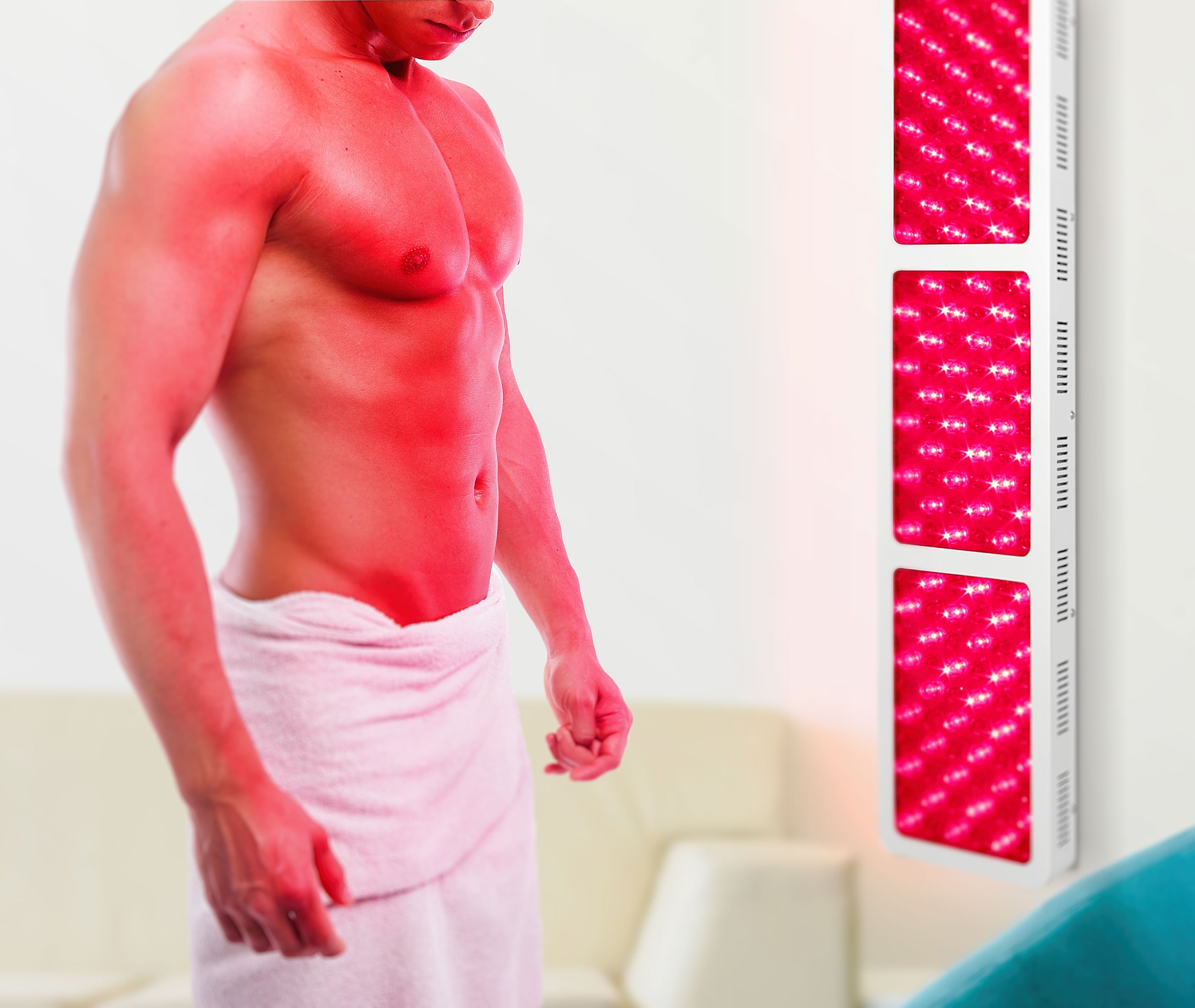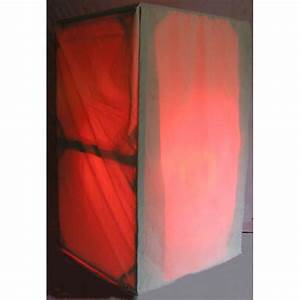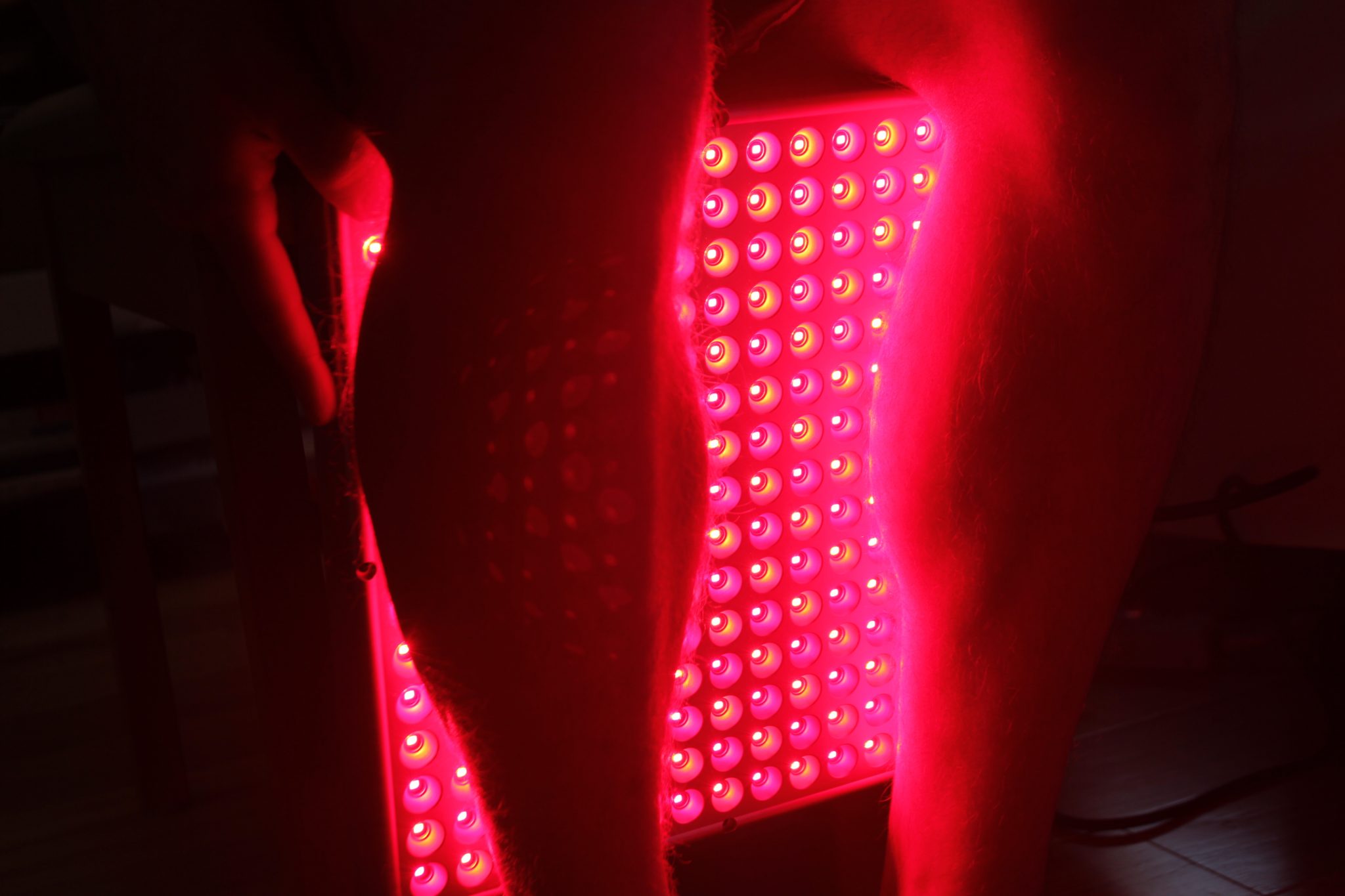 Jan Currie
Jan is a Pranic Master and a Reiki Master she is also trained in Crystal Healing
She has been working with healing energy for over 10 years
She has apprentice with Charles Tiemann for 7 years
FDA Disclaimer The statements made regarding these products have not been evaluated by the Food and Drug Administration.
The efficacy of these products has not been confirmed by FDA-approved research. These products are not intended to diagnose, treat, cure or prevent any disease
IMF Salt Therapy Tent
Dry salt is super absorbent and has natural anti-inflammatory and antibacterial properties.
When you enter our salt tent, you'll escape to a world of healing and serenity.
We are asking for a suggested donation of $15 or more
All donations go to local Iowa Charities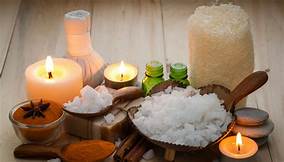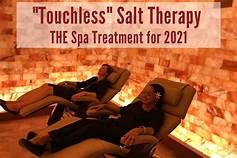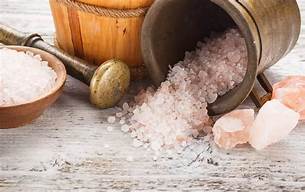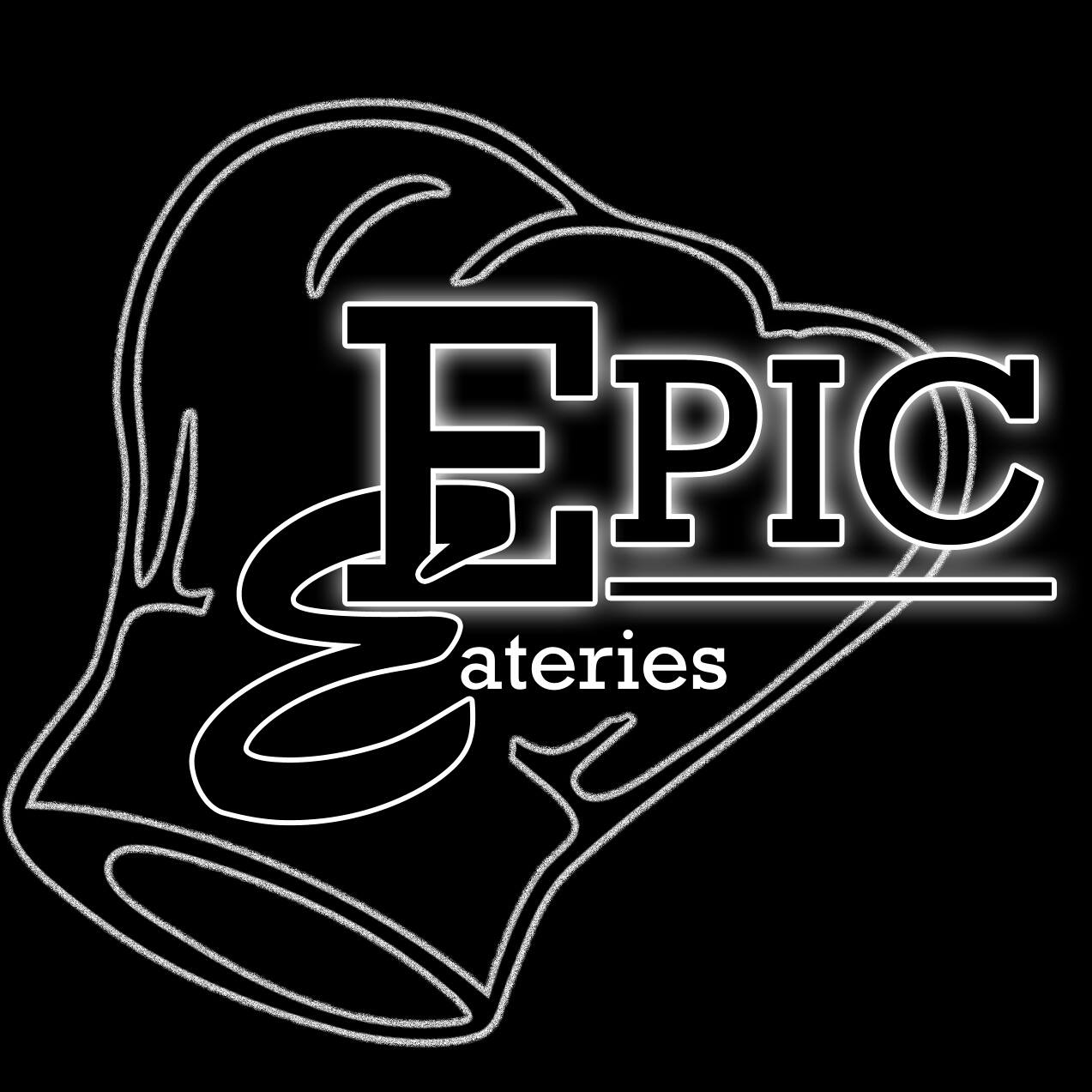 Epic Eateries
515-612-5093
A Father Daughter locally owned business.
We create unique flavorful spice blends from COOL to HOT HOT. Because they are not just a Dip our spices versatility will find a way to be come a staple in your kitchen. Use them for rubs, dips, marinate meats and veggies, stir fry, dressings, and just an easy way to enhance your recipes taking them to a new level. Just use your imagination. Stop by our booth a try a sample.
Never Be Afraid To
SPICE UP YOUR LIFE
Donna Peterson
Shaman Healer, Spiritual Teacher
Donna a trained Shaman will be offering
Chakra Balancing :Working with the 7 and above chakras, I use some or all of the following Egyptian essences ,chakra stones , visualization, and a pendulum.
Bringing the Jaguar down from the tree: This modality will balance your fight or flight instincts. Your balance can be disrupted due to any kind of accident, Physical or emotional trauma.
You can contact me after the fair for a
Shamanic Session : Trained by the students of Alberto Villaldo PhD . This healing will be done over the phone .Each session is tailored to your individual needs. The Session can include past life regression, illumination fix and repair of any holes distortion or weakness in your luminous energy field.
Call: 501-388-2659 to set up an appt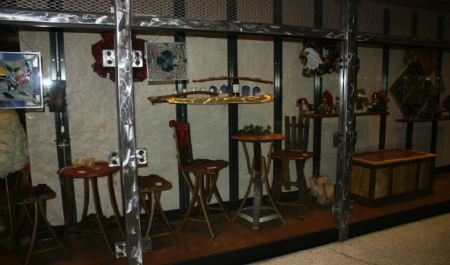 Barrelly Conscious
wine barrel furniture & accessories
custom crafted in Ames, Iowa
using Oak barrels from Napa, Calif
515-231-1895.
K & K Minerals and Fossils
E-mail: Kathynielsen007@gmail.com 
Phone: 308-632-2385
We are collectors and dealers of agate, petrified wood, crystals, minerals and many types of fossils.
We sell mainly at club shows in Wyoming, Colorado, Nebraska, South Dakota, Montana and Missouri.
We also sell at Quartzite and Tucson, Arizona.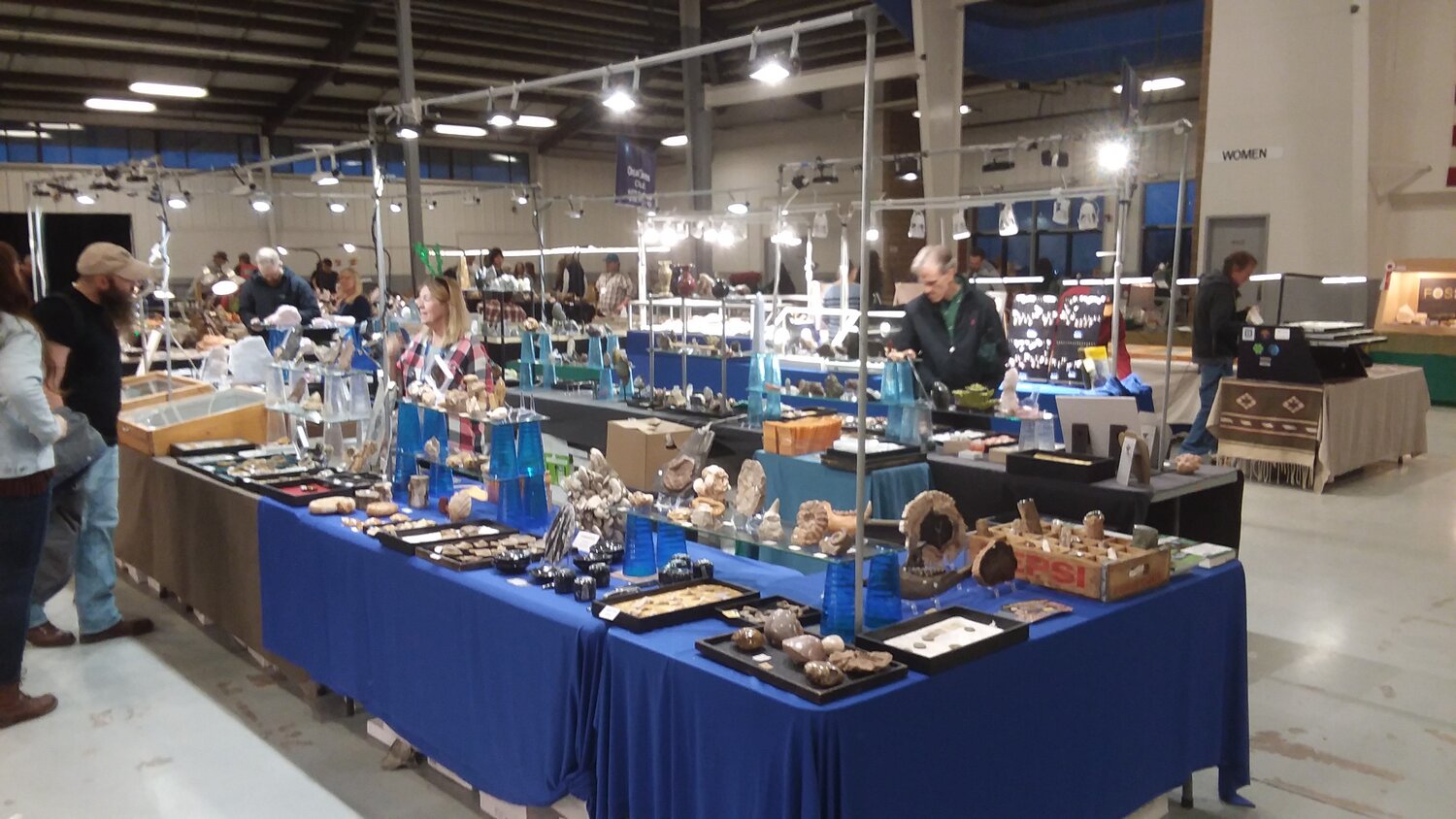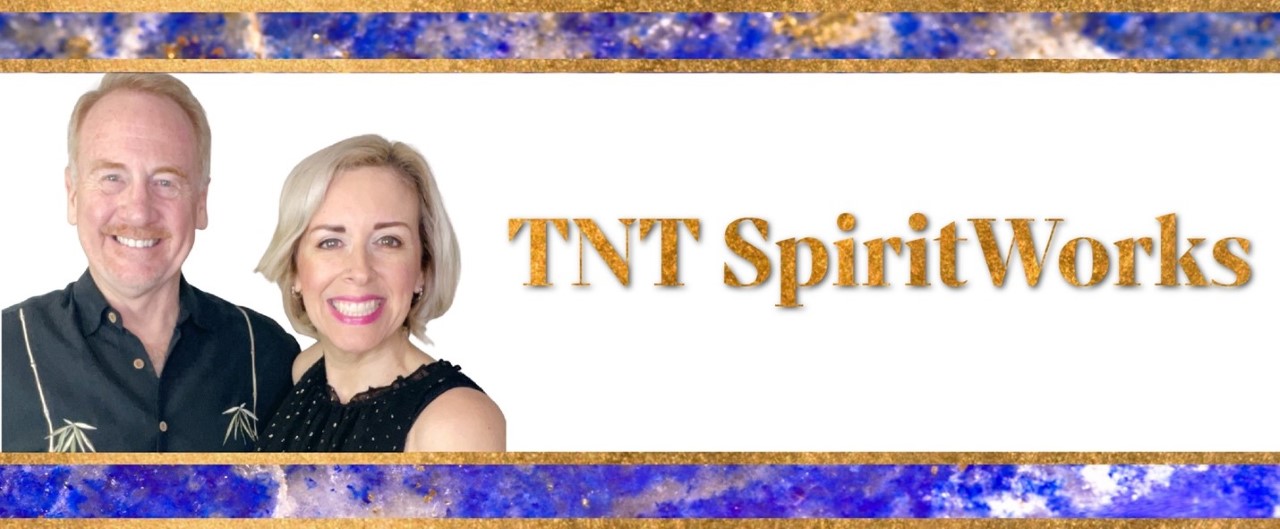 TNT SpiritWorks is a spiritual awareness service led by Teresa and Tom Shantz. As a clairaudient and clairvoyant team with over 50 years of combined experience locally and internationally, they utilize their sensitivity to help others tap into and unfold the Inner Gifts and Guidance that we all have available to us. Their enthusiasm is contagious.
They'd love helping you "become your own best guru" through self-understanding. Did you know there are really four types of intuition available to you? They can assist you to be more aware your own abilities, strengths, and talents; your psychic gifts and personal team of Spiritual Helpers. Find out what's already there and what's yet to unfold.
Through their acclaimed Enthusiastically Spiritual podcast, personal one-on-one sessions, and workshops they can re-ignite passion for a life on track with your unique purpose and thrust. "Things get better!" as Teresa says. "It is really about helping you understand how amazing life is, the wisdom within, and how Spirit can help you work miracles in everything you do."
Whether you are new to searching spiritually, or been on your path for years, TNT SpiritWorks has something for you. Tom says, "Spiritual awareness is not meant to be hard. It's the simplicity of one step at a time that works." They offer tools and techniques for positive living, no matter what your situation or environment. Make it practical!
Stop by their booth to sign up for a unique reading including your primary psychic gift and personality type. Are you an Intuitive? Visionary? Prophetic? Or, Feeler? We each have all four, but ONE is the primary way you communicate in the world. Find out what vibration you are putting out there!
Our contact information is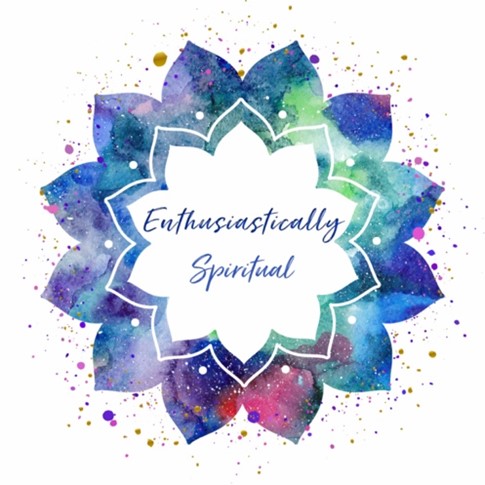 Enthusiastically Spiritual Podcast: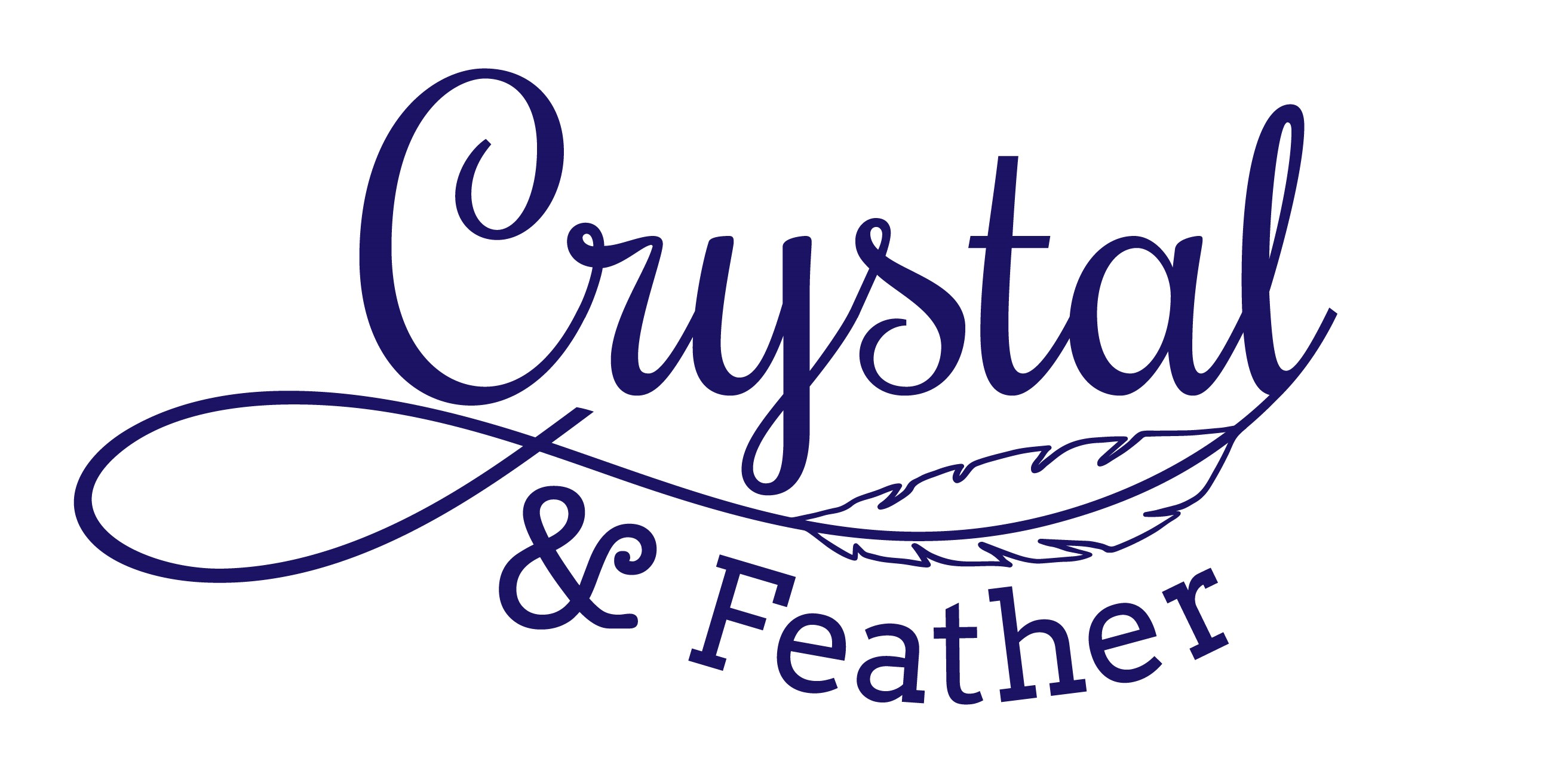 Andrea Gronau
(515) 708-0072
https://www.facebook.com/readingsbycrystalandfeather/
Crystal & Feather Curios is an international marketplace. You'll find unique treasures and gifts.
These rare findings will give you, your family or your friends joy and wonder.
We scour the globe for uncommon handmade items.
We make them easily available to you.
Our inventory is constantly evolving and changing because the world is a big place!
Readings by Crystal & Feather
I will connect with your guides and spirit for your highest good and growth.
I offer services such as Life Path Guidance, Past Life Readings, Connecting with Spirit.
White Eagle Pow Wow
to promote harmony among all races.
we will be returning to Jester park this year.
Ema's Elegance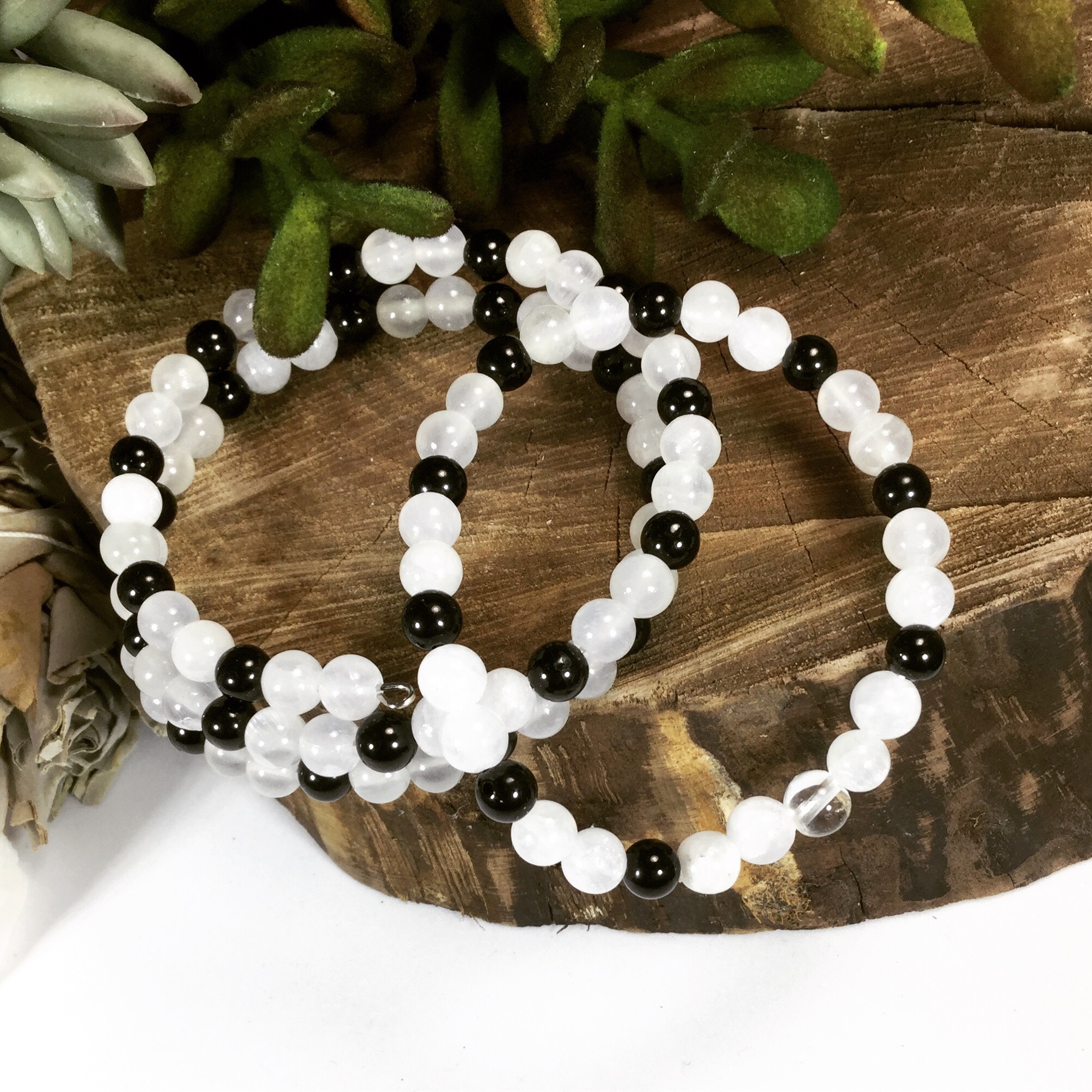 Or follow me on Facebook and Instagram
Ema's Elegance provides an alternative, holistic approach to ailments through stone and crystal therapy. The idea behind my jewelry line is that it's like a wearable vitamin, different stones and minerals may help with different ailments, and are absorbed through the heat of the skin. As a certified Crystal Healing Practitioner, recognized by the International Association of Therapists, I have personally put together stone combinations that I feel would serve you in the best way to help, in conjunction with your traditional medicine, with things like; Stress, Anxiety and Depression, Weight Loss and Metabolism Boost, Fibromyalgia and Nerve and so much more. I also offer stones for meditation or crystal healing sessions (I will not be offering sessions AT IMF this year). If you're a stone or fossil collector I have something for you too! I collect, cut and polish many of the stones that I offer, particularly as pendants. Stop by my booth to check out everything I have to offer.
Heather Davis
Ema's Elegance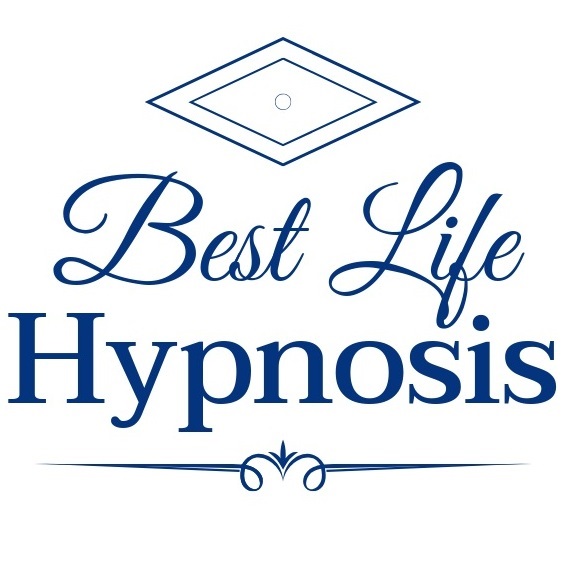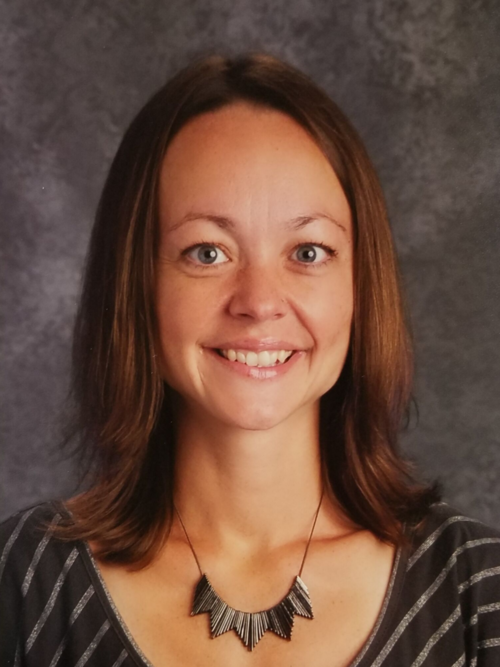 Certified Hypnotherapist Kelly Johnson, C.Ht.
515-290-6349 Nevada, Iowa
Kelly Johnson, C.Ht. can assist you in reaching your goals,
diminishing blocks to progress, eliminating unwanted habits and negative emotions,
or discovering your passions or purpose in life.
Connect with Kelly at the IMF to learn more about her hypnotherapy and past life regression services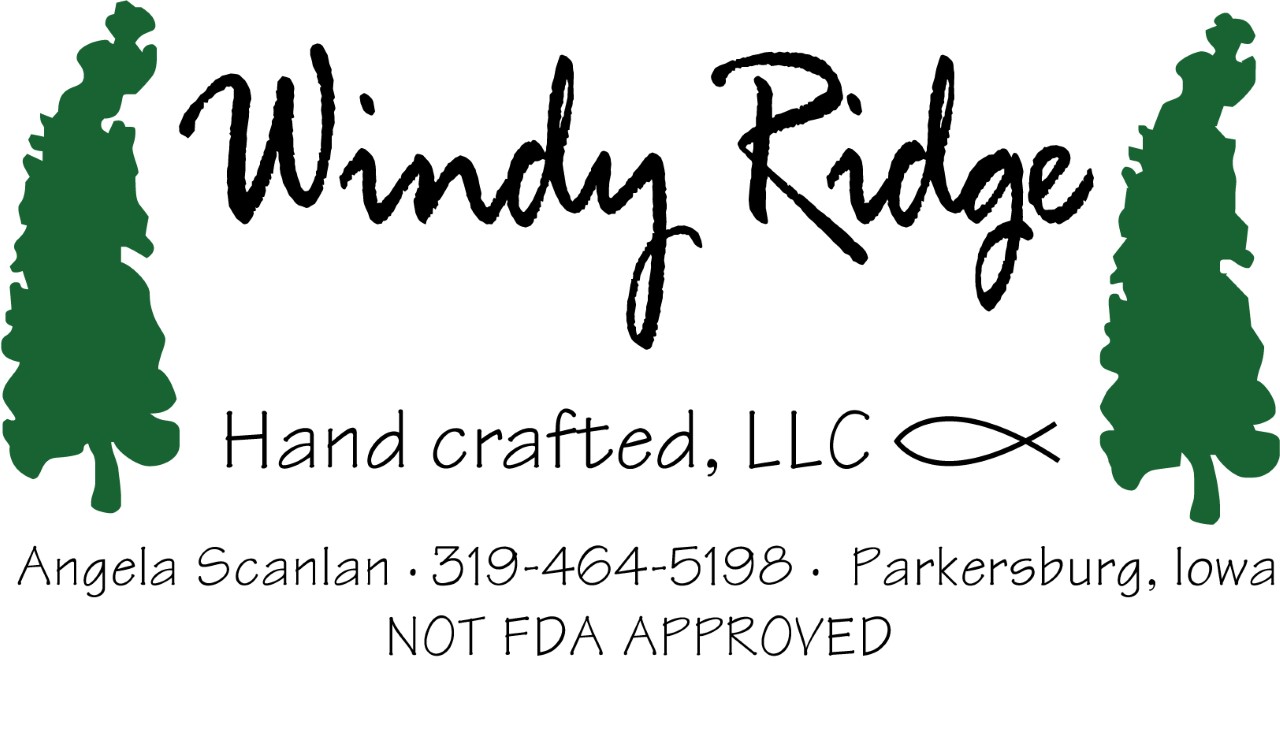 Helping Skin issues

in a completely

All-Natural way

Using properties from

Essential Oils,

Carrier Oils

and Herbs
319-464-5198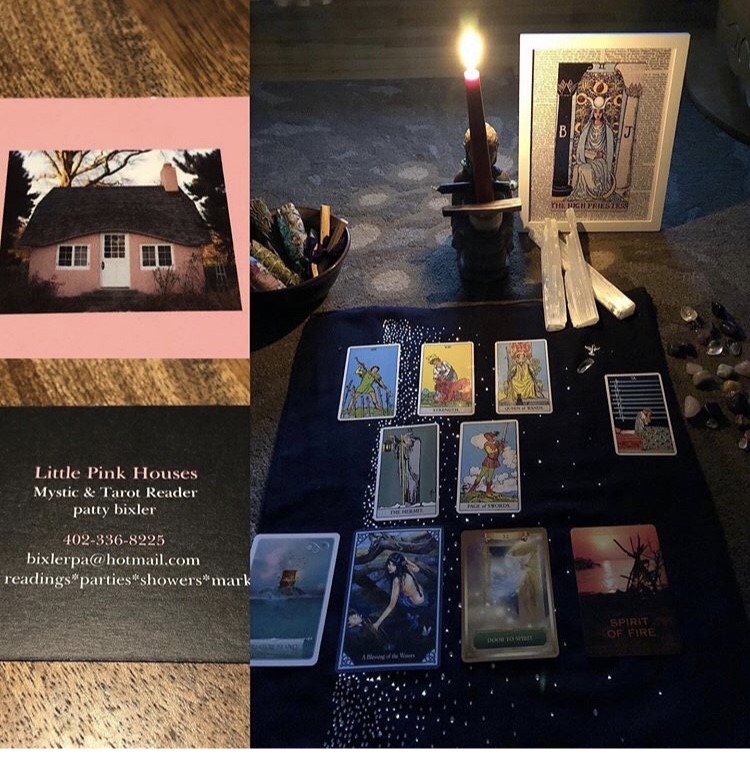 Little Pink Houses Mystic Tarot
402-336-8225
littlepinkhousesmystictarot@gmail.com
My name is Patty Bixler aka Little Pink Houses Mystic Tarot. Within dream interpretation, the House represents the soul, the self. The color pink is representative of universal love of oneself and others. As a late bloomer, I am new to the Metaphysical Fair this year. I have always been a highly intuitive individual, but my interests and skills became more acutely developed when I experienced an awaking 6 years ago. I feel my readings are intuitively guided by Spirit and I will reveal any messages received before, and during the reading that are specific to you. My goal within this modality, first and foremost is to help you along your unique life journey and inspire and uplift your spirit. I will be offering tarot readings that are approx 10-15 minutes long for $20.
Trinkets for You
Lisa Glaser
515-333-8574

Web Http://www.trinkets4u.com Email lisa@trinkets4U.com
Trinkets' designs are meant to be in harmony with nature.
Stones are combined to bring out the positive energy stored in their hearts.
Each piece should remind you of a place or time, real or imagined, in nature.
We use natural stones, silver, gold plate and metal clasps in our
designs for durability and affordability.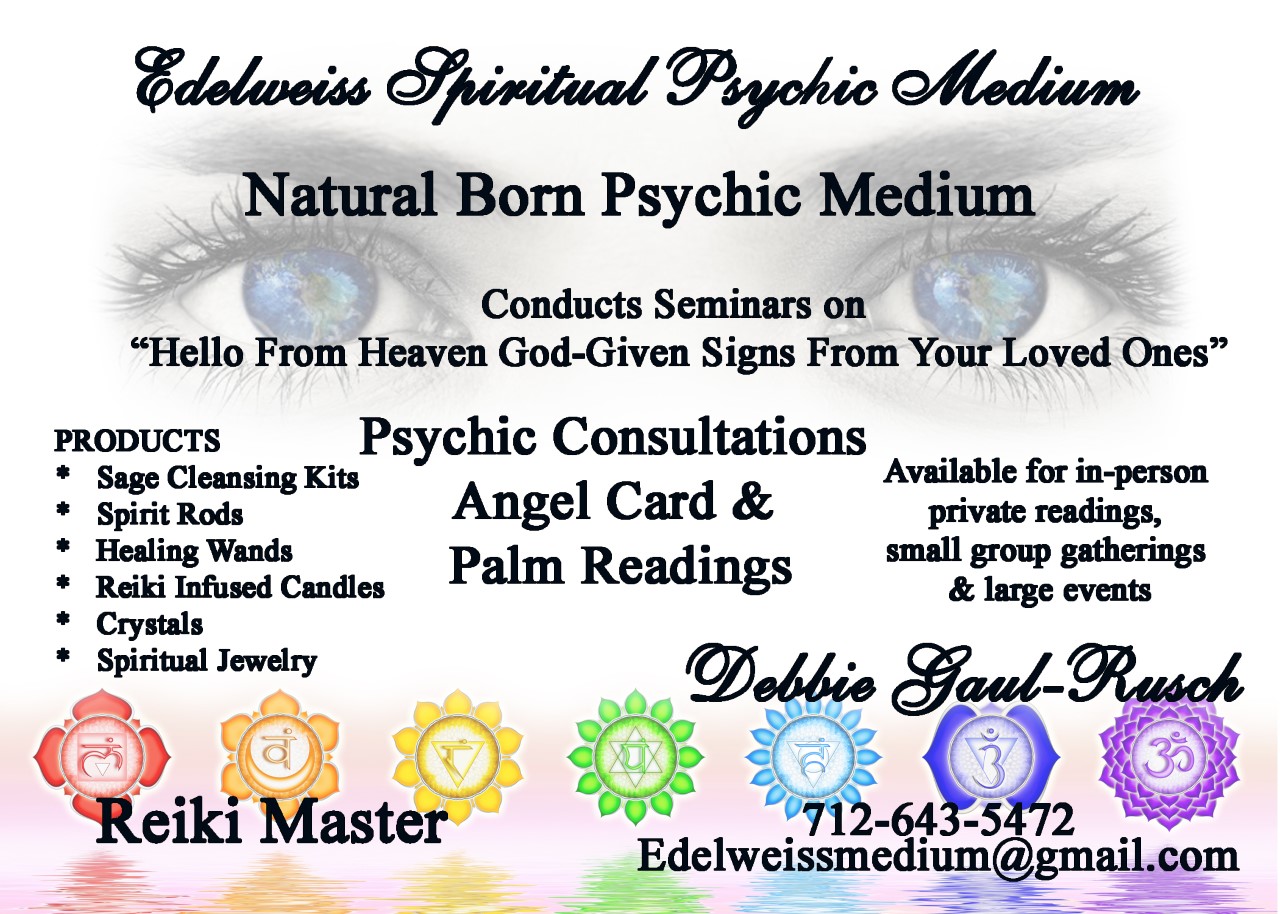 Debbie Gaul-Rusch - Edelweiss Spiritual Psychic Medium
Hi, I am Debbie, I am a natural born psychic and Reiki Master. Fortunately I was raised in a family that was willing to listen to me and open to understanding all the crazy things that I would say and do as a child. My family has had several ancestors with some abilities so I know that because of this it made a difference in how I was raised. I feel very strongly that God gave me this gift to use to help people connect with their loved ones. Being able to give a family some closure, comfort or answers, is very important to me. We all get signs daily from God, from our loved ones, our spirit guides and guardian angels. We just need to open our hearts and our minds to see and receive them. I have helped literally hundreds of people talk to their loved ones that have passed on in my life-time. I have developed an interactive seminar on this very subject. My Hello From Heaven, God-Given Miraculous Signs seminars are always very well attended. I have presented to many different groups I also do Psychic Consultations, Angel Card Readings, Palm Readings and Reiki Healing Energy Therapy.
I take appointments at both my studio in Dow City and also at the Healing Arts Center in Carroll, Iowa. Through the years I have been able to use my gifts and expand on them. For me, being a psychic medium is just part of my life... it is who I am....
I believe that everyone is born with a sixth sense.
It just depends what you do with it. How you develop it
Elements of Rejuvenation
Mark A. Wells and Elaine Rangel
Leon, Iowa
515.240.2178
https://elementsofrejuvenation.com
Elements of Rejuvenation is an Iowa-based business which is known throughout the Midwest as an affordable source of high-quality metaphysical goods We offer natural and inspired products from around the world which are also metaphysical tools for awakening & supporting Spirit. Quality & Affordability is our motto!! Our merchandise includes: Mineral and crystal specimens, including spheres, standing points, double terminated points, and tumbled stones; Tibetan singing bowls and prayer flags; Authentic Native American art such as Zuni fetishes; Unique gift items including sculpture, rune sets and windchimes; Sage, smudge and sweetgrass; Body care products; and 100% Natural Homemade Soy Wax candles and tarts which come in 45+ cruelty-free scents. Let us use our years of experience to help you select items that support your goals. We work with wholesalers worldwide to bring you a nice selection, and we only sell things that we would want to own ourselves. Because the fact is, we do own them until they move on to their new homes. We carry many items beyond what we have listed here, so stop by our big double booth this weekend and check out our website throughout the year.
NAMASTE- Mark & Elaine
Psychic Medium VICKIE GAY
Vickie Gay psychic medium | Phone Readings | Expo Readings | Author Books on Amazon
VICKIE GAY Professional Psychic, Spiritual Medium, Author, Speaker, with years of experience since 1994.
Certified by American Federation Certified Psychics & Mediums Inc.
Of over 17,000 lightworkers was voted World's Best Psychic Medium & America's #1.
Author of 4 books sold on Amazon. Worked with FBI solve murder cases
& helps people around the world phone readings, exhibitor at expos/fairs,
YouTube Channel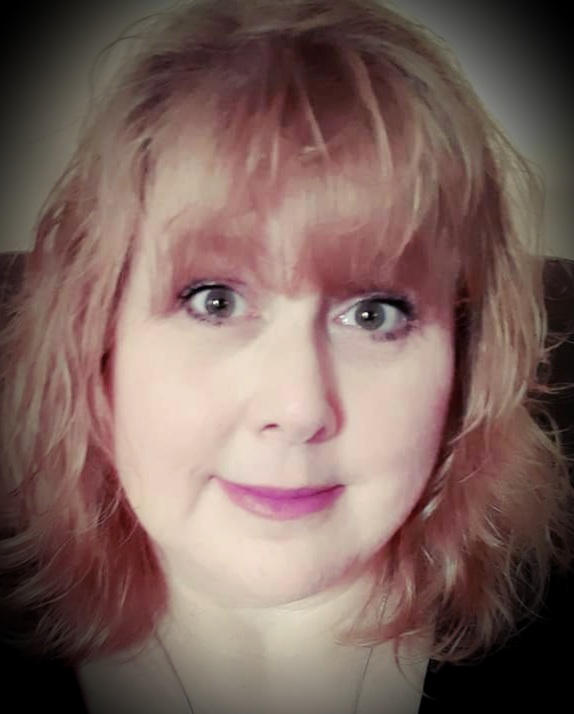 Heidi Taylor- Independence, Missouri
816-868-9675
Medical Intuitive Readings by Heidi-Psychic Readings focusing on your physical body and health as it relates to your emotional and spiritual state. A Medical Intuitive can read and provide valuable information regarding deficiencies, diseases, imbalances, energy blockages or weakness in the physical body. Medical intuition is the knowing about physical issues in the body and the underlying causes, negative patterns and life experiences that may contribute to the development of physical symptoms. Oracle Card Readings are also available to add to your Medical Intuitive Readings or as a separate aspect. Please contact me with any further questions
Good Juju with Jojo
913-530-2377
https://linktr.ee/JosephSheppard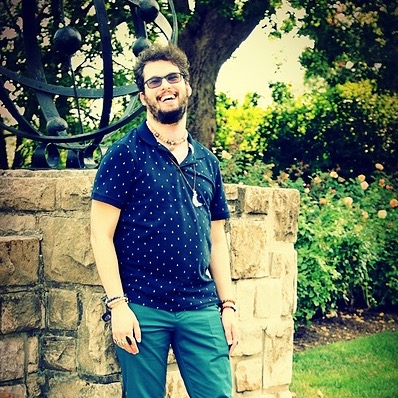 Books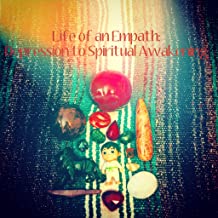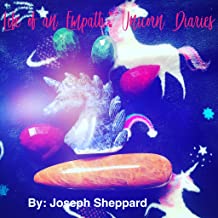 "Hello, my name is Joseph Sheppard. My business is Good Juju with Jojo. I help people figured out mental and emotional blockage through a balance of logic and energy healing work and Angel infused Reiki. I do a variety of intuitive readings including angel, spirit and elemental readings where I tap into your auric fields. Unconditional love and kindness guide my words and I can help you help yourself to process and work through issues you are going through. Sending lots of love, light, and positivity to those that need it. I also give free hugs if you feel comfortable with hugs."

Thanks,
Joseph Sheppard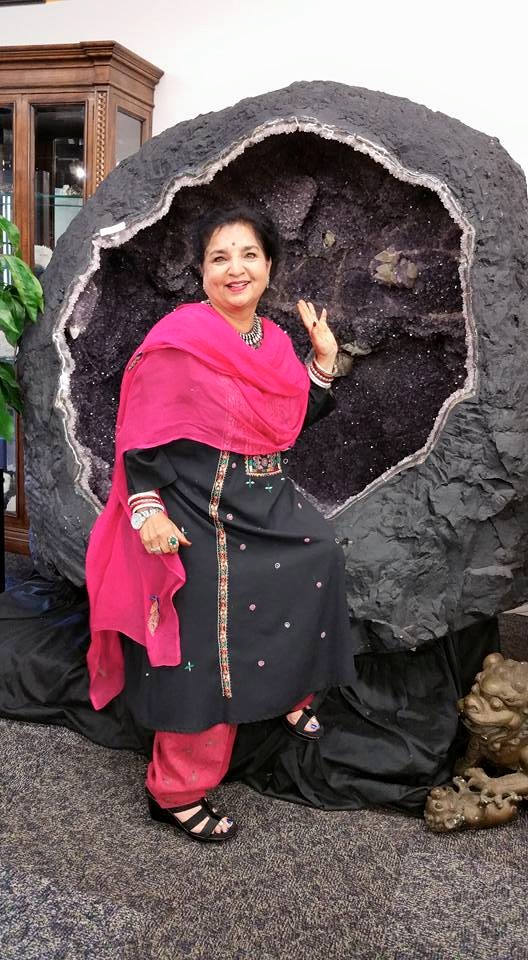 PRAYERS TO WEAR
Renu Lal
Henna Designer
www.hennadesigns.com
Cell: 916-717-0211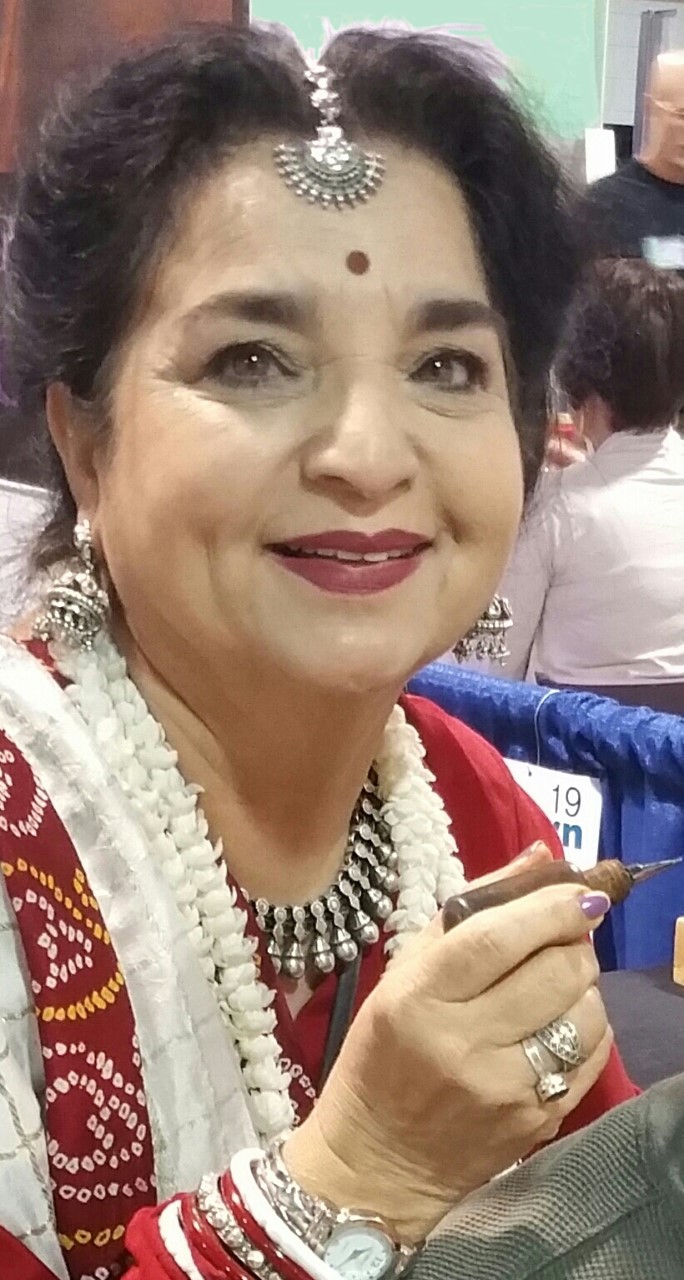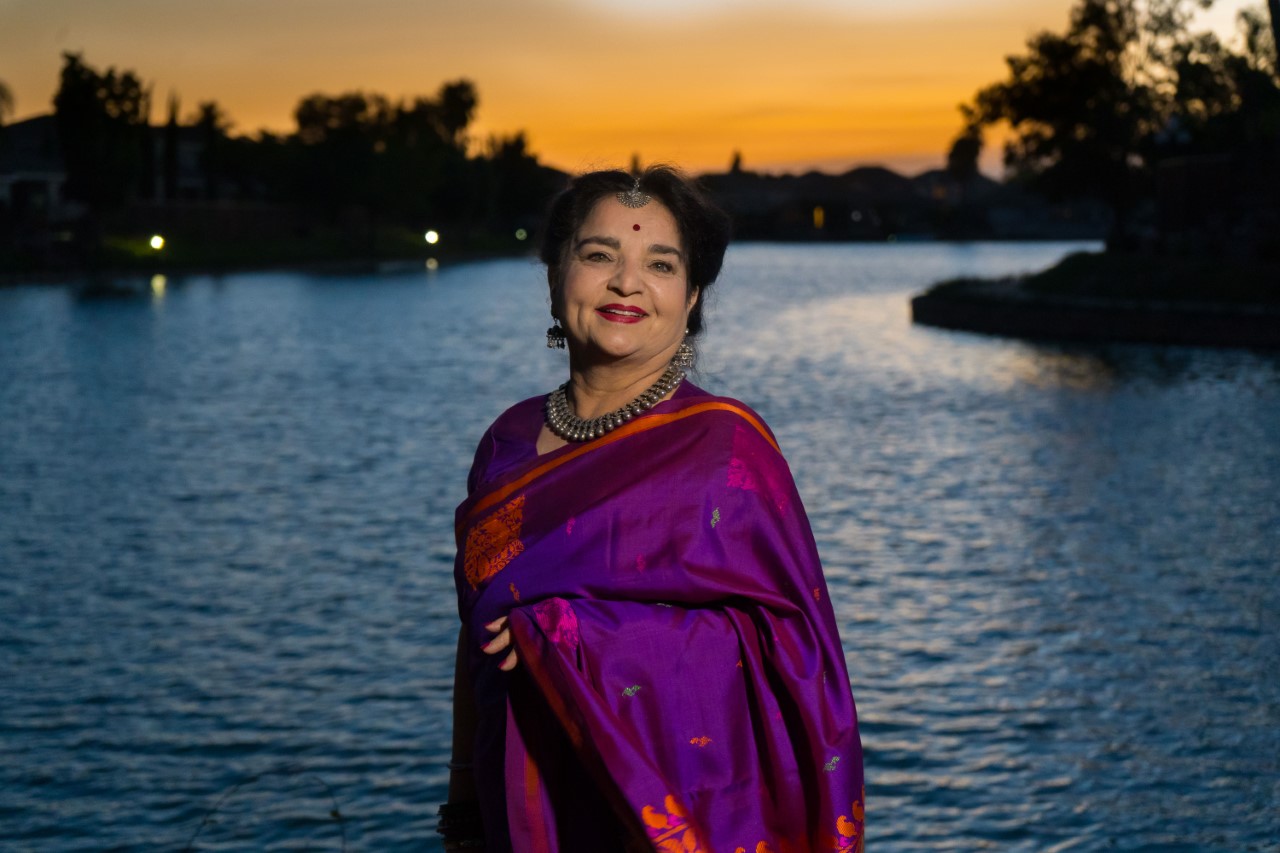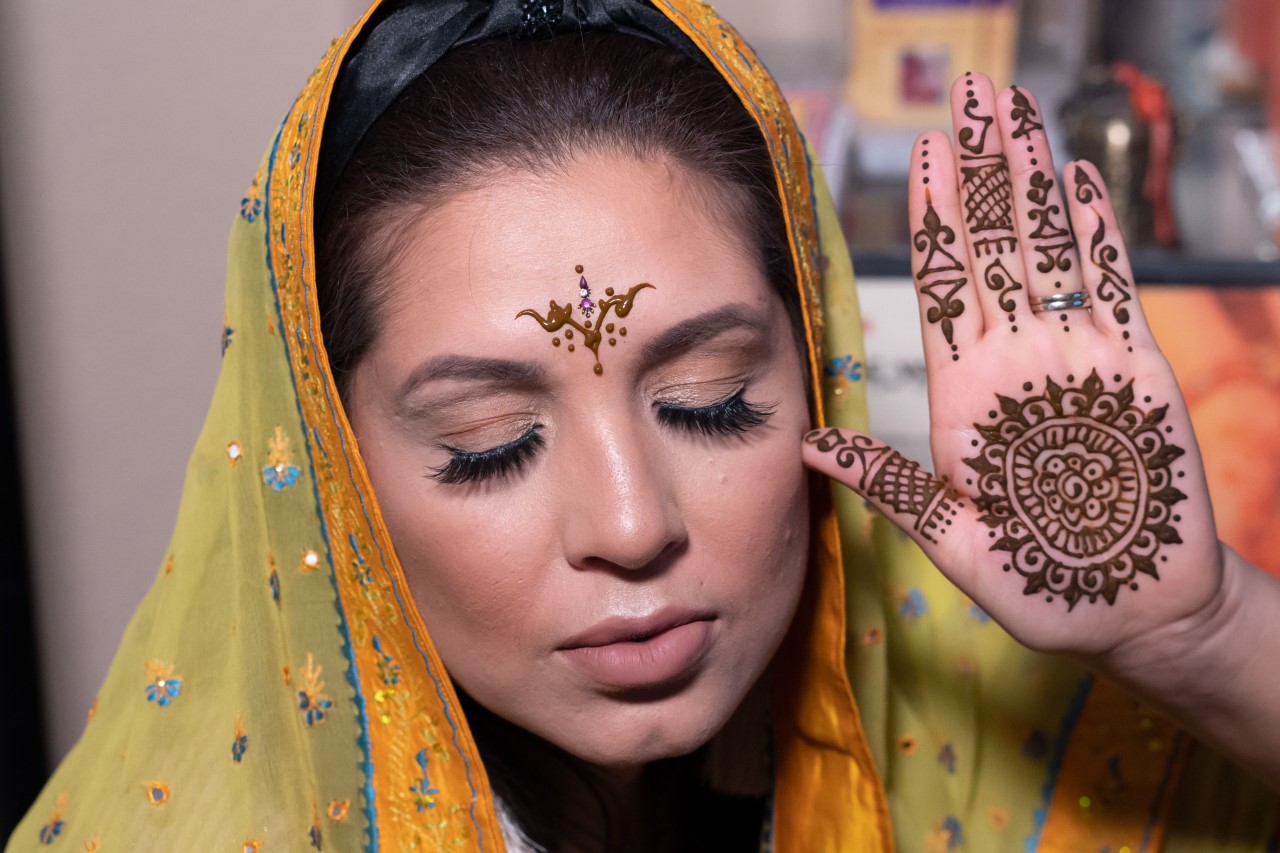 The Miracle Of Symbols
Join Extraordinary henna artist Renu Lal and discover PRAYERS TO WEAR. By adorning the body with Sacred symbols, you connect directly to the Spirits, Gods, and Goddesses in an effort to appease them and win their favor.The traditional messages of henna are similar to prayer as it seeks to establish symbolic communication with forces beyond our comprehension. Renu shares the meanings of many traditional symbols and discusses with one's best enhance your life purpose.
Designs are $25 and up depending on the size and intricacy of the pattern. Customers have options to choose a design, pick a price or get a Free Reading with their own personalized Sacred Henna Symbols which are between $75to $95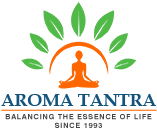 Dr. Ravi Ratan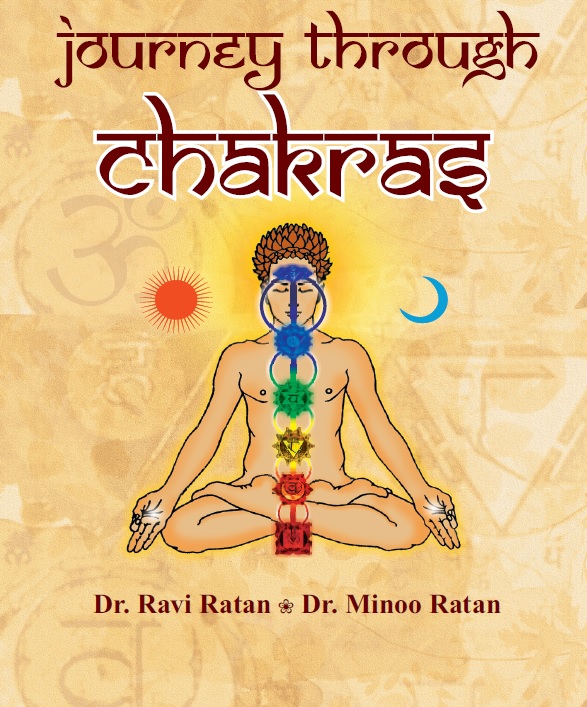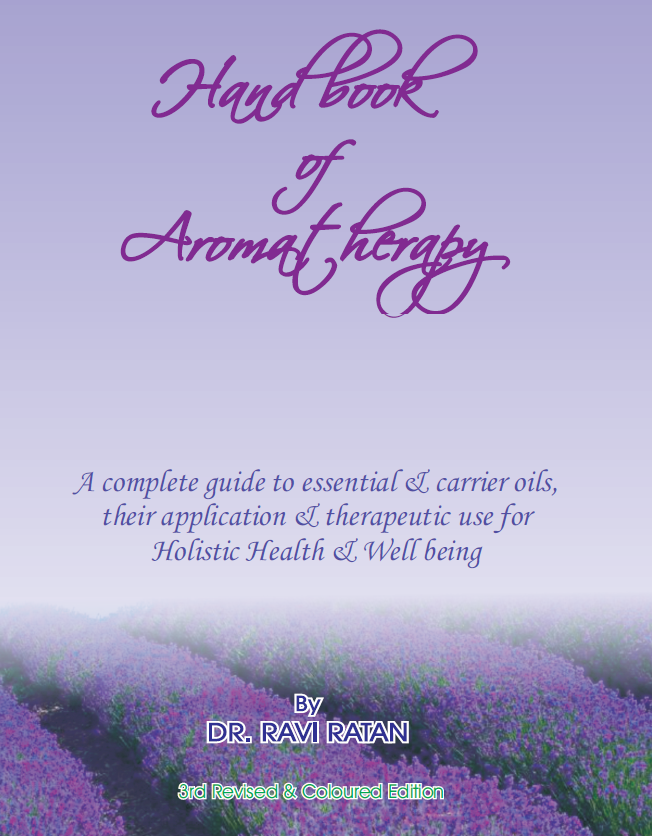 Dr. Ravi Ratan is a clinical aromatherapist and healer, integrating Aromatherapy with Lymph Drainage & Chakra healing. He is the owner of "AROMATANTRA" a business engaged in production and marketing of Aromatherapy products for SKIN, HAIR & Wellness including Chakra anointments. He is also the Author of "HANDBOOK OF AROMATHERAPY" and "JOURNEY THROUGH CHAKRAS". He offers personal healing sessions and conducts training programs.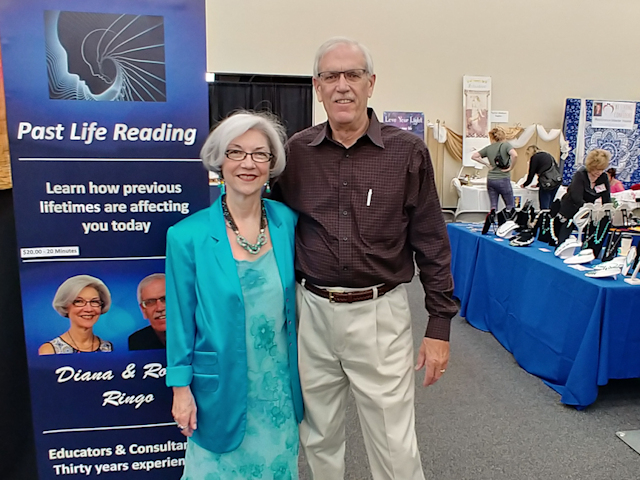 Roger & Diana Ringo
Phone: (515) 996-0043
roger@modernspiritualliving.com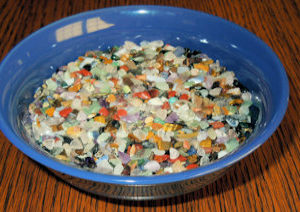 Meet Diana and Roger Ringo at the Modern Spiritual Living Booth. Have a Past Life reading by Diana. Learn how past lifetimes are affecting you. Also, experience Crystal Soothing Tumbled Stones. Run your fingers through delicate tumbled stones and feel rejuvenated. We offer workshops, spiritual coaching sessions, and products that help you create stress free living. Special emphasis is on discovering your true-life purpose,
angel communication, and trusting your intuition.


Riya Brown
Spiritual Medium & Creative Intuitive
riyamedium@gmail.com
https://www.facebook.com/MediumRi/

My intention is to bring clarity and guidance
for what is showing up in your life right now and focus
on your greatest need.
I will connect with your loved ones in spirit, and
create a reunion filled with love, healing and validating messages
to show that they are still very much with you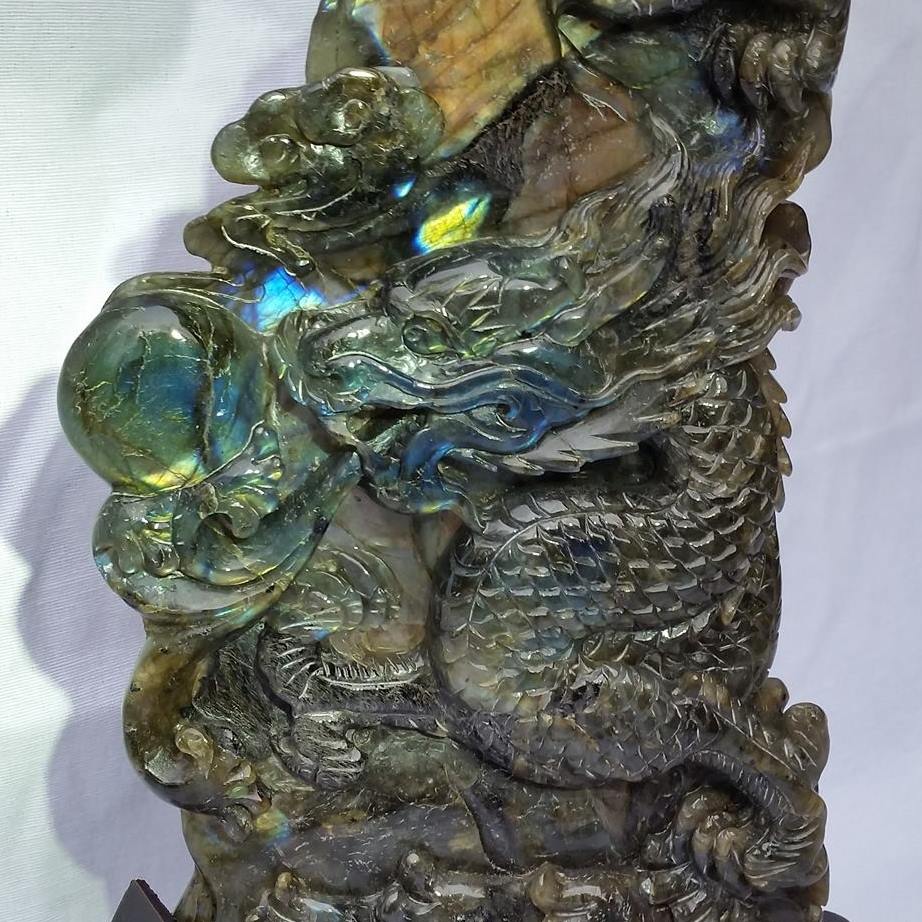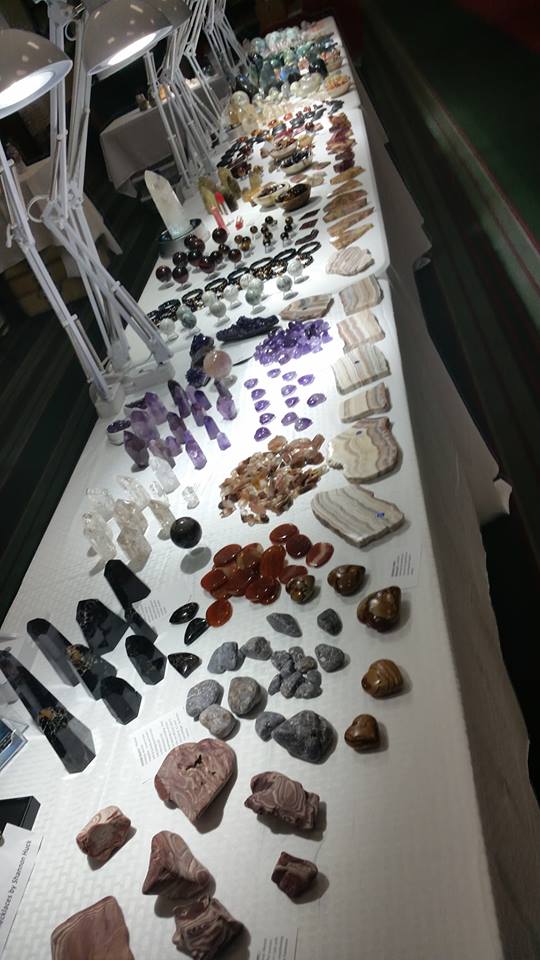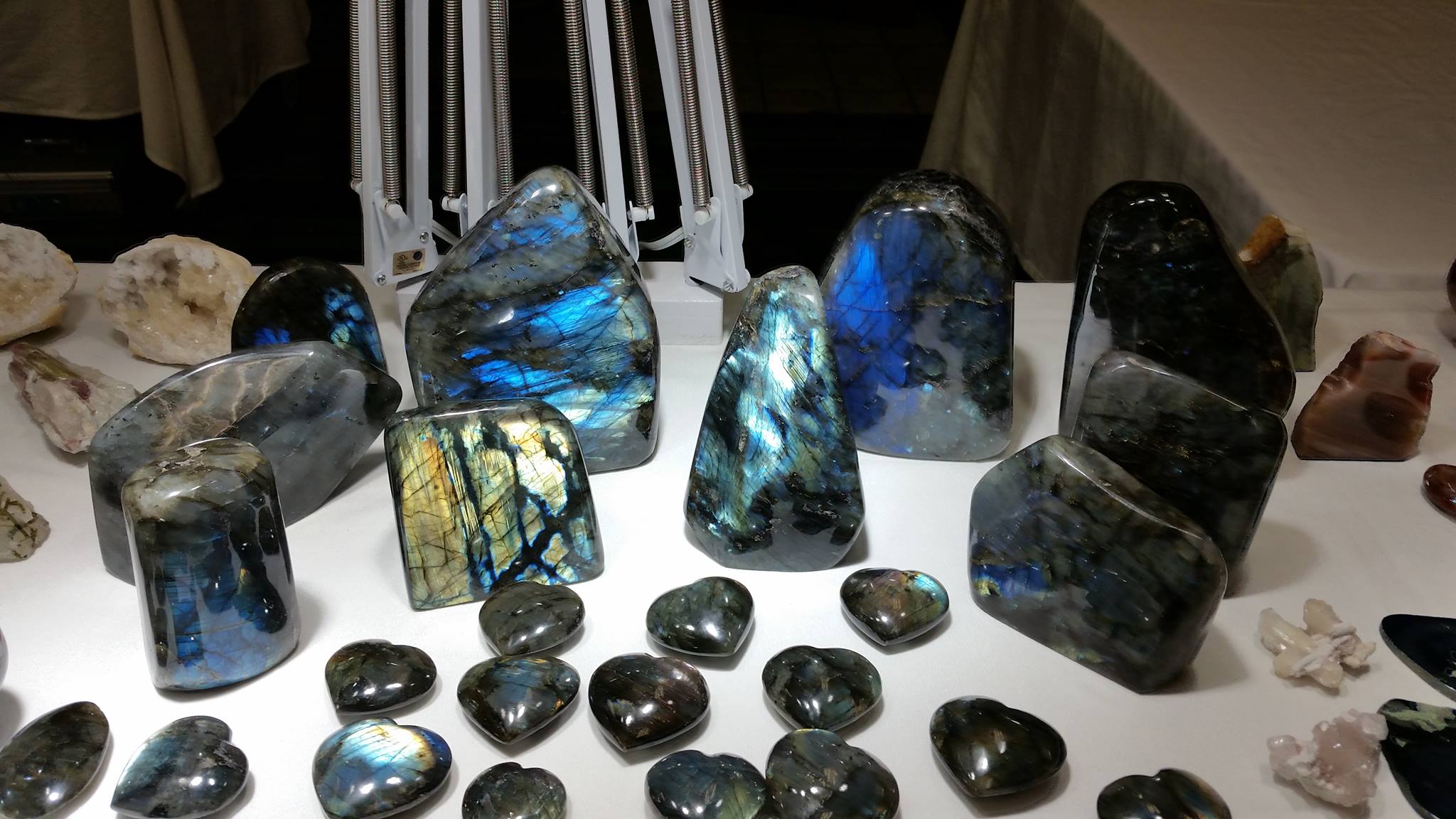 Crystal Joy
Facebook page at https://www.facebook.com/crystaljoyok
Crystal Joy actively seeks out high energy stones for you. We personally select our stones at various shows and bring them to you.
We also help match stones to you. We carry crystals in all forms - rough, polished, carved and wands.
We will also help you fulfill special requests.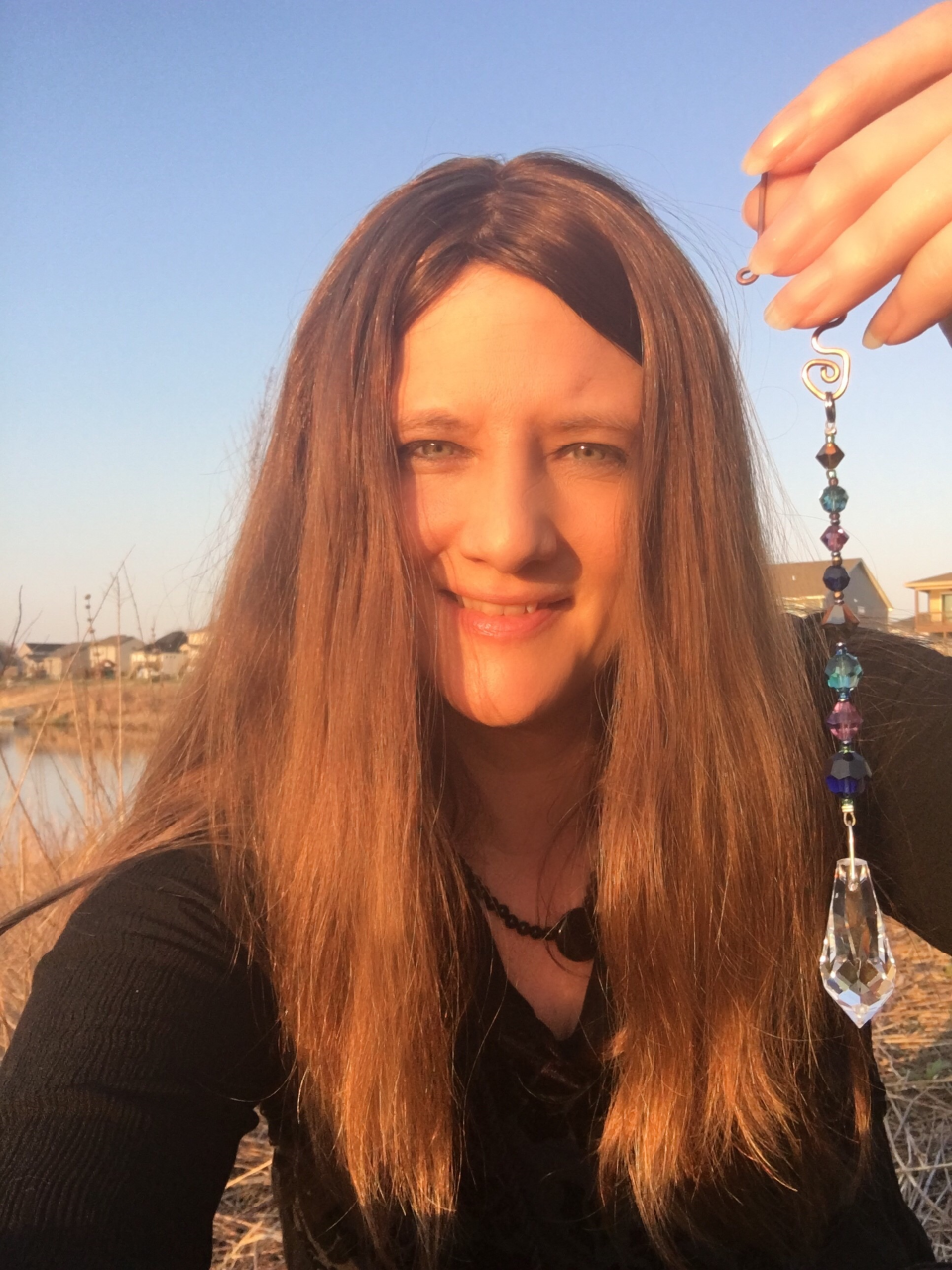 Luminous Ignus
Michele Lundstrom
Michele Lundstrom is an Intuitive reader, Shamanic practitioner, Certified Advanced Chakredy® Practitioner, Reiki Master, Empath coach, and Energy artist. Michele provides intuitive readings through your subtle energy (the chakras) to help identify and prioritize what your energy wants to bring to your awareness as well as energetic imbalances and direct channeled healing energy to the chakras. Michele has been working with individuals to support healing for 15 years and has been connected with intuition and guides for as long as she can remember. She is also a carrier of lightning medicine since being struck by lightning a few years ago.
- Identify and clear patterns in your energy field that are no longer supporting you.
- Intuitive Chakra Readings/Assessments
- Chakra Balancing.
- Assessment of the subtle energy body and putting words and concepts with what you are experiencing.
- Cord-cutting, removing energetic attachments, identifying energy leaks, and healing ancestral and past life interferences.
- Support you in identifying what guides, ancestors, and animal guides are supporting you through your healing journey.
- Emotional and energetic boundaries.
- Michele is comfortable providing readings even if you do not know what your question is. Your energy always knows.
Night Sky Crystals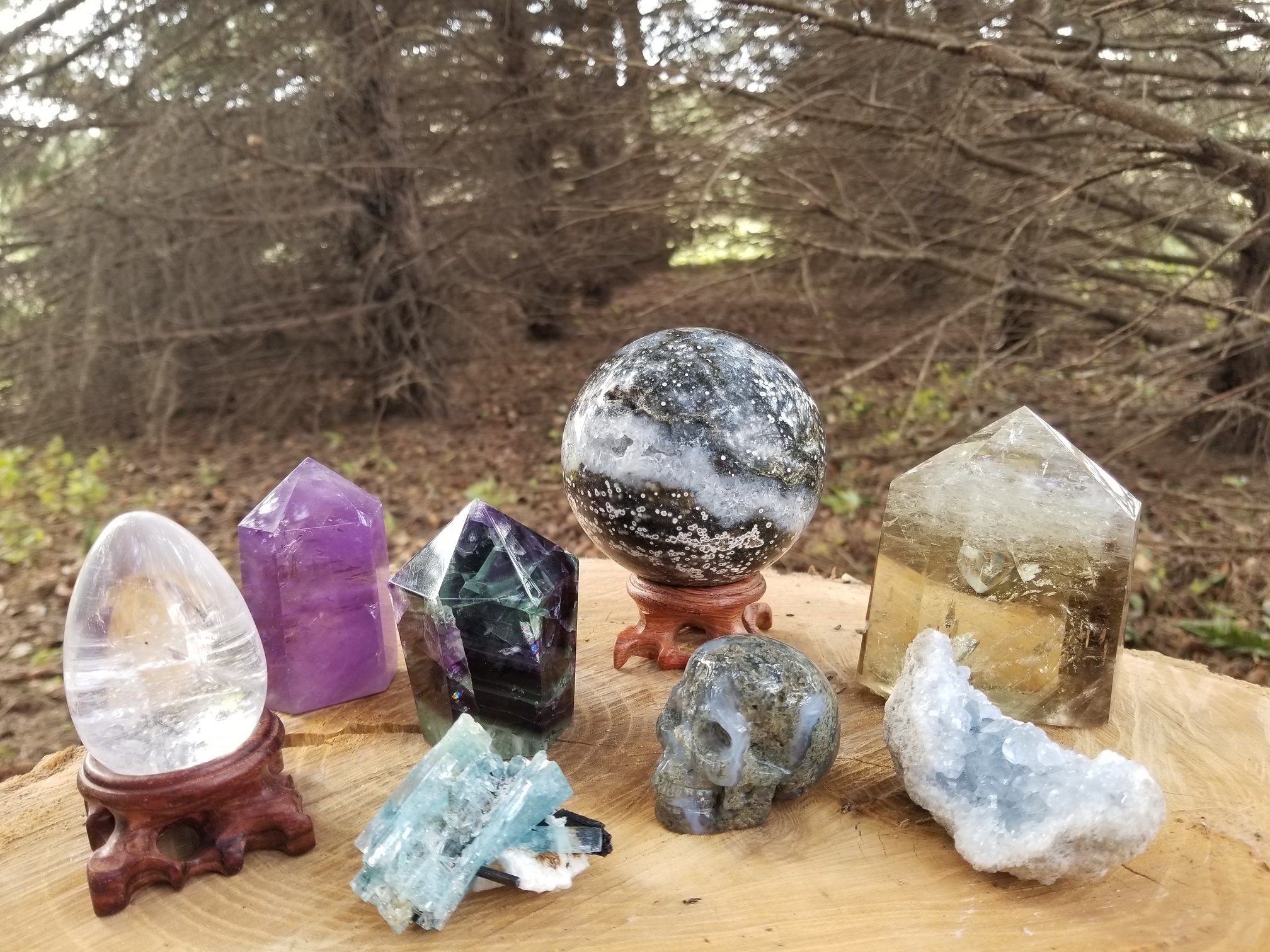 https://www.facebook.com/Night-Sky-Crystals

I have loved to gather rocks since I was a child.
I still pick them up on my walks. But a few years ago,
I discovered a whole new magical world,
full of beautiful polished and raw crystals and stones.
I started my collection slowly, then it grew to the point where my
husband started calling the extra bedroom the Rock Room.
I started selling at vendor shows, and enjoy talking with
customers about our fascination with the stones and their beauty.
Voices From Heaven
Robert Baca
515-278-5033
Http://www.voicesfromheaven.com
RRvoices@aol.com
robert@voicesfromheaven.com
Robert's gift of communicating with those loved ones who have crossed over is so extremely strong that he continues to astound both believers and skeptics alike. He has appeared on various radio and television shows throughout the country and he has been featured in several different newspapers and magazines, including internationally Fate Magazine. In addition to the gift of communicating with those loved ones who have crossed over, Robert can foresee and share insight in present and future aspects of a person's life, including: Finances, Career, Relationships, and Spiritual Development.
Lauracle Compassionate Psychic Guidance
Intuitive Life Coach and Mentor
515-975-6331
Laura@Lauracle.com www.Lauracle.com
Laura Jones is clairvoyant, clairaudient, clairsentient and will answer your questions about money, soul mates, career, life purpose,
relationships, past lives, business, personal, guides, angels and your own intuition.
Laura is a Trusted Servant for the Divine and loves to assist you in:
Opening doors to more love, joy and gratitude
Easily move forward into the latest updated version of your self.
Find your open doors to grace and ease.
Increase you confidence and optimism in the future.
Feel understood, light, empowered and passionate again.
Bio: For over 17 years, Laura Jones of Lauracle Compassionate Psychic Guidance has been doing intuitive readings,
mentoring and teaching in Des Moines and through out the Midwest.
Laura's intuition was enhanced after two near death traumas in her toddler years (and another near death experience in Jan. of 2012). At these life changing times, she made contact with her Angel and was told to carry on. Laura awakened to her passion and found her life purpose as a teacher, reader, healer and mentor. She has enhanced her gifts and understanding through travel to sacred sites, crystal work, Reiki Master/Teacher, meditation, self study, body work, energy healing, channeling, breath work, yoga, singing, gardening, teaching, coaching, Hindu, Buddhist and Christian studies.
Laura Jones is a wise woman of many life times and works full time to empower others. She is considered compassionate, loving and an inspiration to many.
In addition to her readings and consultations, Laura has been teaching her unique and very popular Lauracle Method classes on developing your own natural intuition and finding your Life Purpose. She also likes to teach the workshops she developed that help sensitive people and empaths to deal with feelings and energies.
Readings, Consultations, Presentations, Mentoring, Healings, Workshops and Classes.
Astro Eyes
Evolutionary Astrology
515- 779-7154
astroeyes@aol.com
www.astroeyes.com
Cathy Lindsey has been an active Evolutionary Astrologer since 1994. After a life-changing experience with cancer, her Astrological and Psychic gifts were activated. She has since studied with world renowned Evolutionary Astrologers Steven Forrest and Jeffrey Wolf Green and is a graduate of Forrest's Astrological Apprenticeship Program. Cathy also teaches and speaks on Evolutionary Astrology." Please bring your birth time"