Vendors
Vendor List has been recently updated to include some new vendors.
All of our readers and healers have gone through a significant screening process with independent people establishing that they are professional, ethical, sincere, and skilled. Find insight, transformation, guidance, advice, counseling, and more with our many mediums and intuitive readers. Enjoy a deep-tissue massage or light-touch energy work from caring and skilled practitioners. If a vendor is not listed as a healer or reader in the book they where not tested for their services at our fair .They should not be using any endorsements from the IMF as It was not given .
This list is not complete there will be more vendors at fair if you are a vendor please send a bio exactly how you want it and send to the president it will be added.
Vendors
you can't sell cbd Products at the fair
All Existing Readers / Healers
That add a New Service /Modality or if you have not worked the fair for 2 years
need to be tested by 3 people set up by the IMF board
for more go to
No soliciting at fair without fair board permission
Iowa Metaphysical Fair
Information booth
http://www.iametaphysicalfair.com
Iowa Metaphysical Fair T-shirts and Program Information
Read My Lips
Lip Readings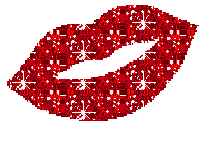 Kayde
515-707-0573
Unique readings using lipstick and your own lips. All lips have a story to tell.
Kayde sees signs and messages sent from her higher power in the way of lipstick.
A pure reading with direct honest insight.
The lips don't lie
Available for private readings and parties
Balanced Detox by Kirby

515-707-0573
Come sit a spell relax and enjoy the benefits of an Ionic Foot Bath .Remove years of a polluted and Stressful environment taking its tole on your body's well being.
Look and feel younger improve many problems associated with the build up. Give yourself a 30 min break and recharge your batteries.
Call 515-707-0573 for private appointments or set up a party for your friends and family .
Major Credit Cards excepted
Sweet Magnolia Foods
Creators Of Fine Drink & Spice Blends
O- Bloody Mary Mix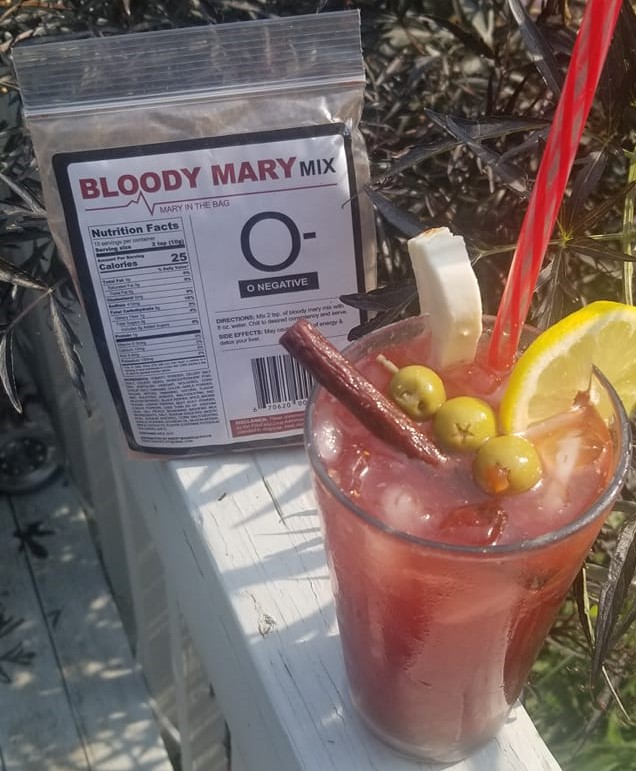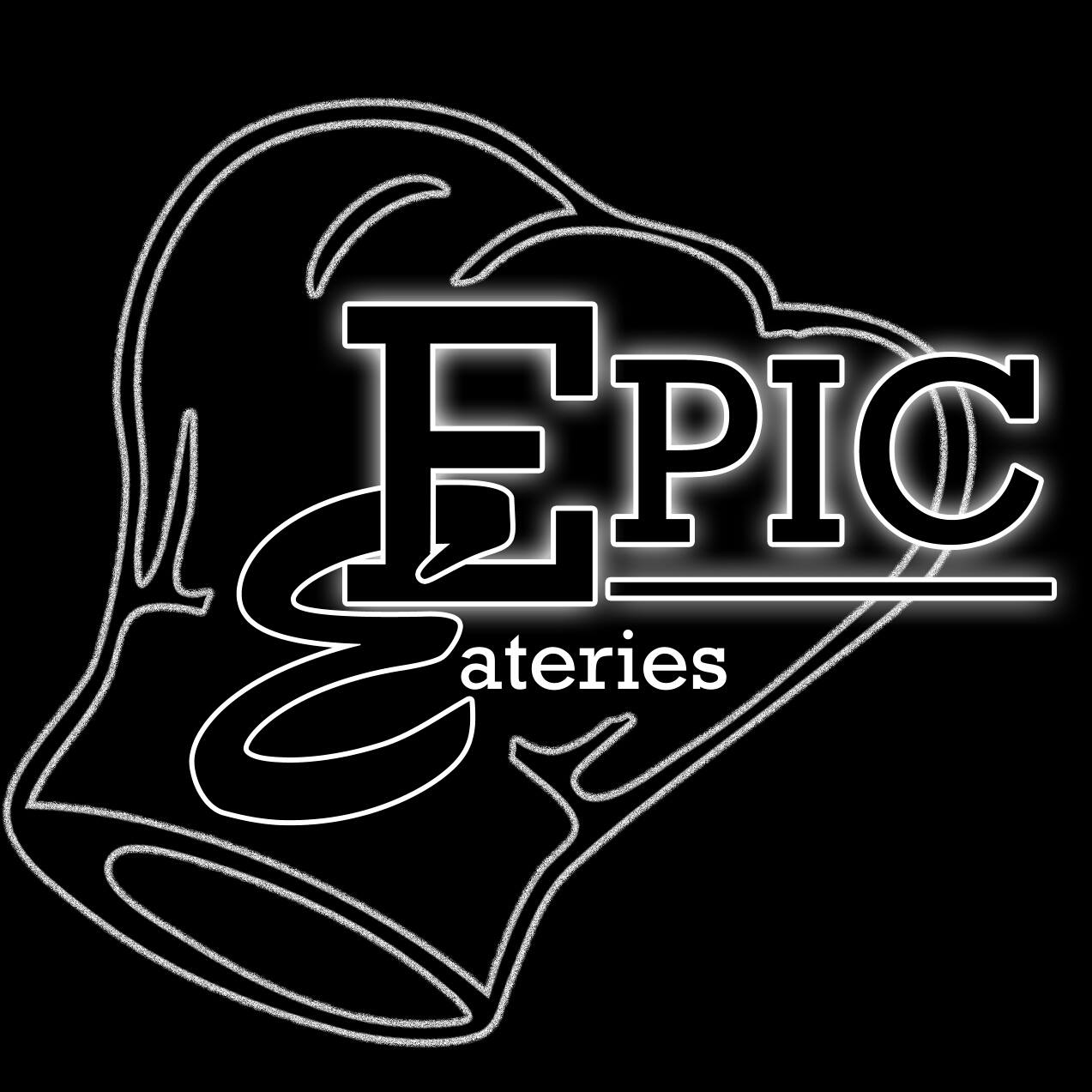 Epic Eateries
515-612-5093
A Father Daughter locally owned business.
We create unique flavorful spice blends from COOL to HOT HOT. Because they are not just a Dip our spices versatility will find a way to be come a staple in your kitchen. Use them for rubs, dips, marinate meats and veggies, stir fry, dressings, and just an easy way to enhance your recipes taking them to a new level. Just use your imagination. Stop by our booth a try a sample.
Never Be Afraid To
SPICE UP YOUR LIFE
Donna Peterson
Shaman Healer, Spiritual Teacher
Donna a trained Shaman will be offering
Chakra Balancing :Working with the 7 and above chakras, I use some or all of the following Egyptian essences ,chakra stones , visualization, and a pendulum.
Bringing the Jaguar down from the tree: This modality will balance your fight or flight instincts. Your balance can be disrupted due to any kind of accident, Physical or emotional trauma.
You can contact me after the fair for a
Shamanic Session : Trained by the students of Alberto Villaldo PhD . This healing will be done over the phone .Each session is tailored to your individual needs. The Session can include past life regression, illumination fix and repair of any holes distortion or weakness in your luminous energy field.
Call: 501-388-2659 to set up an appt
Marilyn Elliott, CHTP, RM
Psychic Counseling
Certified Healing Touch Practitioner, Reiki Master
Spiritual/Life Counselor
(515)255-2357
Marilyn has been a leading member of the community for over twenty years. She is a Intuitive/Medium Reader using a Heart and Soul connection. She is a Certified Healing Touch Practitioner and Reiki Master/Teacher serving the community with Energy Healing since 1995. She offers Mentoring/Guidance to Individuals or Groups as well as mentoring those with Psychic Gifts. She was contracted with Mercy Medical Center for ten years providing Healing Touch to their Hospice patients and has been a Guest Speaker at many Events, Institutions, Radio, and a Reader at many Psychic Fairs. Her Holistic approach to life, her wisdom and psychic abilities have helped many find clarity and security in a sometimes chaotic World.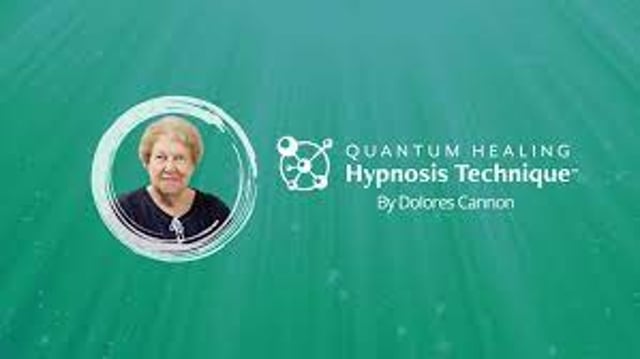 Guided awakenings is pleased to attend the IAMetaphysicalfair. We will be bringing basic inductions at my booth, as well as the services we offer. Our services start at QHHT which stands for quantum healing hypnosis technique. It is a way for one to go into a past life and learn what the subconscious wants it to learn. It is very advanced and very powerful because it also acts as a healing technique to help people with many issues, too many to name. It does not end there Guided Awakenings brings its knowledge and other amazing things it can offer. We are honored, humbled and thrilled to attend this year for the first time. On a personal note from Tony Nuss the owner of Guided Awakenings, I look forward to meeting many of you and creating lasting friendships to help heal the world. See you on the fair floor.
Follow the website and facebook for updates and possible shows and group classes.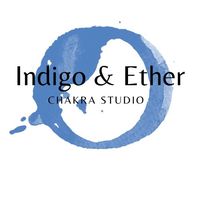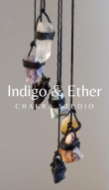 402-650-9571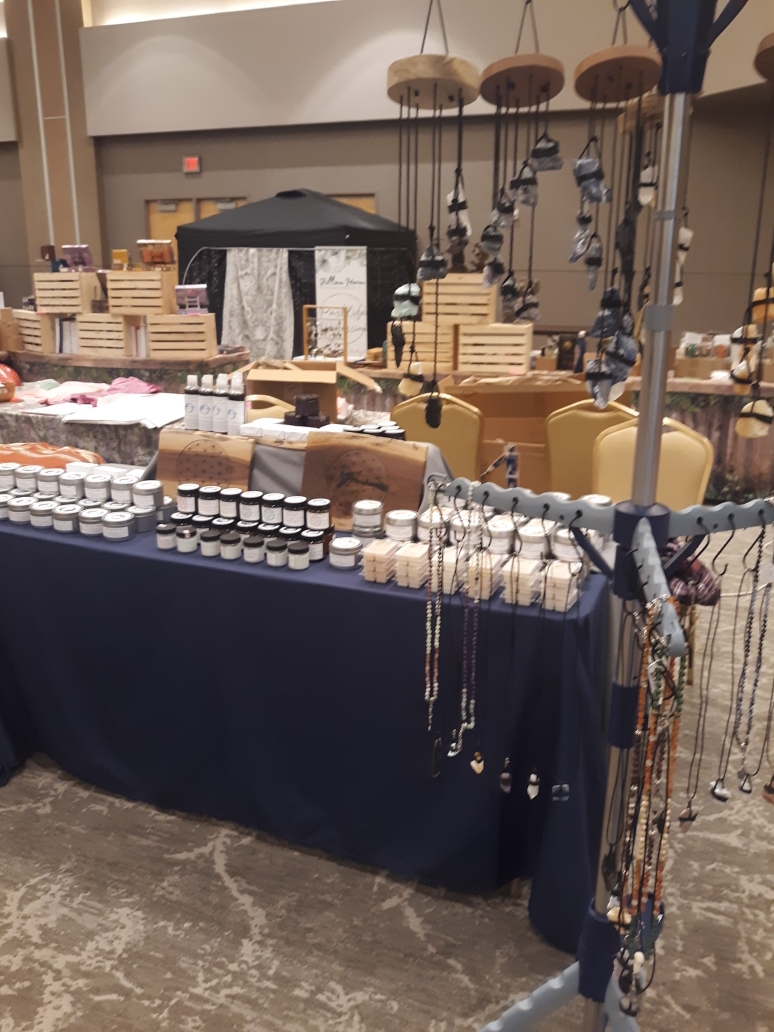 Indigo & Ether is a small business based in Omaha Nebraska. We make candles, lotions, soaps, and raw stone chimes based on the 7 primary chakras, all infused with Reiki energy specific to each chakra. We also have a line of unique stone pendants, scented candles, wax melts, and gifts made with reclaimed wood. All items are handmade by either Alicia or Keith with love and care using non-toxic ingredients.
You can find us online at indigoandether.etsy.com, or reach us via email at indigo2ether@gmail.com or
via phone at 402-650-9571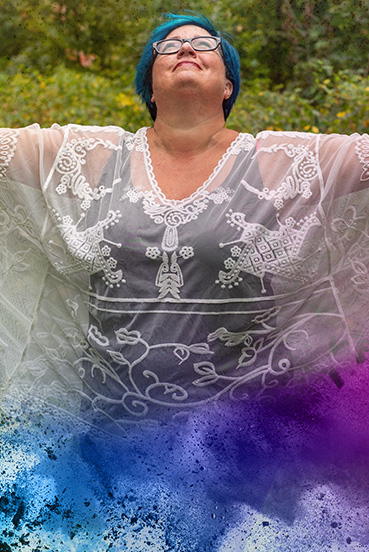 Jodie Harvala
Psychic/Medium, Spiritual Teacher
Jodie Harvala, Psychic/Medium, Spiritual teacher. Jodie Harvala guides women to build their intuition, manage their energy and clear the fear that holds them back to be replaced with confidence and that badass sass we all enjoy! Jodie offers real life tools to help not only day to day life but also build the life you are working towards! Jodie offers readings,clearings,classes,mentorship and retreats. She loves to have fun and teaches through experiential sessions. To contact Jodie Harvala and inquire about working with her head over to www.JodieHarvala.com or by email Jodie@JodieHarvala.com
The Noble Nebula Ia
Charlotte Cothran is a local artist in Des Moines and a native to Iowa. Her first exposure to the creative world of art came when she was just three years old. As an adopted daughter to parents who were artists, she was often found watching them as they made jewelry. Being a part of the art culture allowed her to experience art shows, craft shows and Renaissance festivals as she grew up. Her contribution as a young artist came by making small beaded bracelets for kids, that she sold at the shows.
Since her childhood, Charlotte has experienced a life time of job opportunities, challenges, and blessings but realized that her true passion is art. After finding her way back to being an artist, she is now able to appreciate the skills, knowledge, values, and techniques she learned from her parents, as a child. Art is her passion and Charlotte is able to honor her parents by sharing the beauty of her jewelry.
E-mail: Kathynielsen007@gmail.com 
Phone: 308-632-2385
We are collectors and dealers of agate, petrified wood, crystals, minerals and many types of fossils.
We sell mainly at club shows in Wyoming, Colorado, Nebraska, South Dakota, Montana and Missouri.
We also sell at Quartzite and Tucson, Arizona.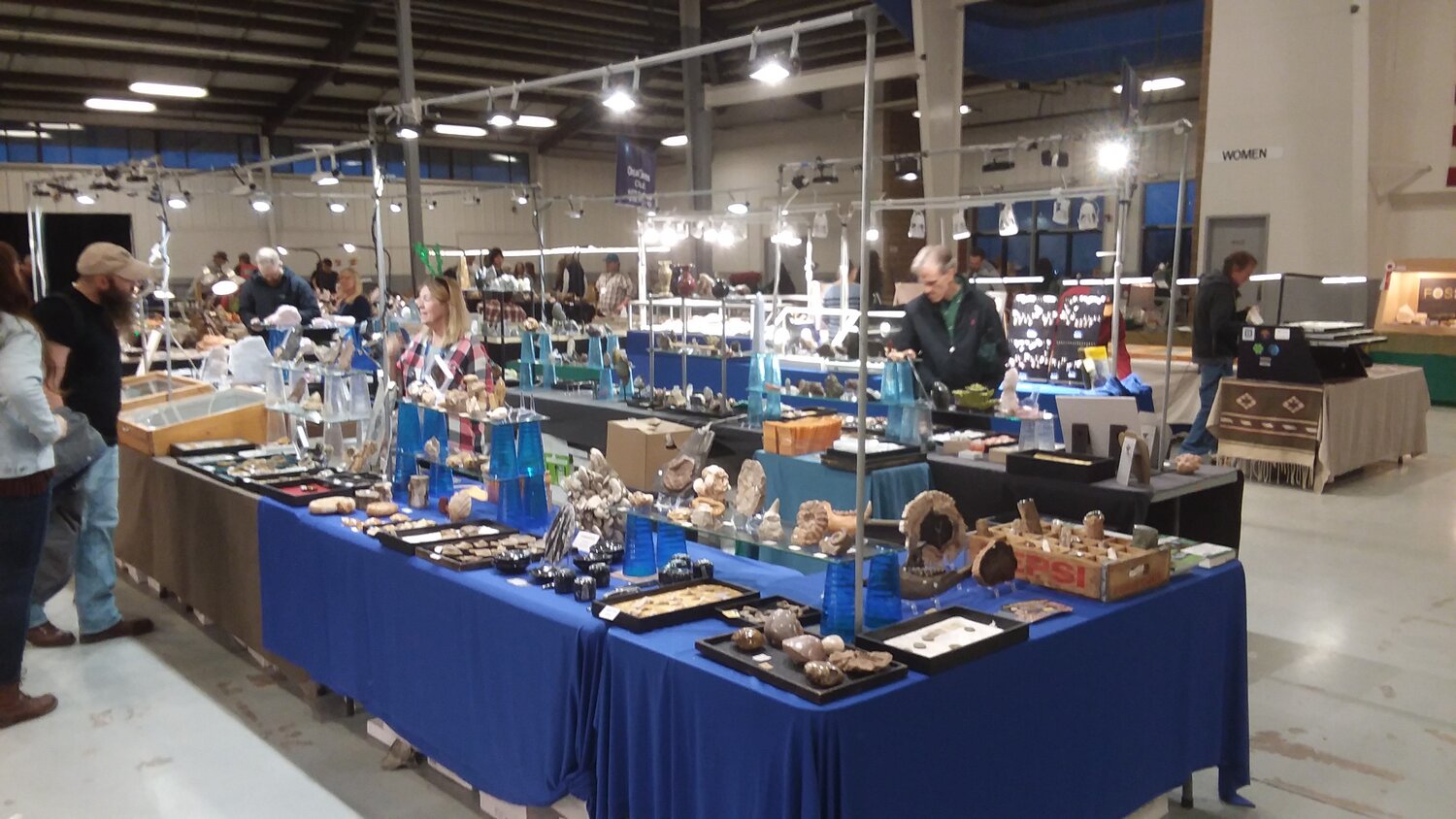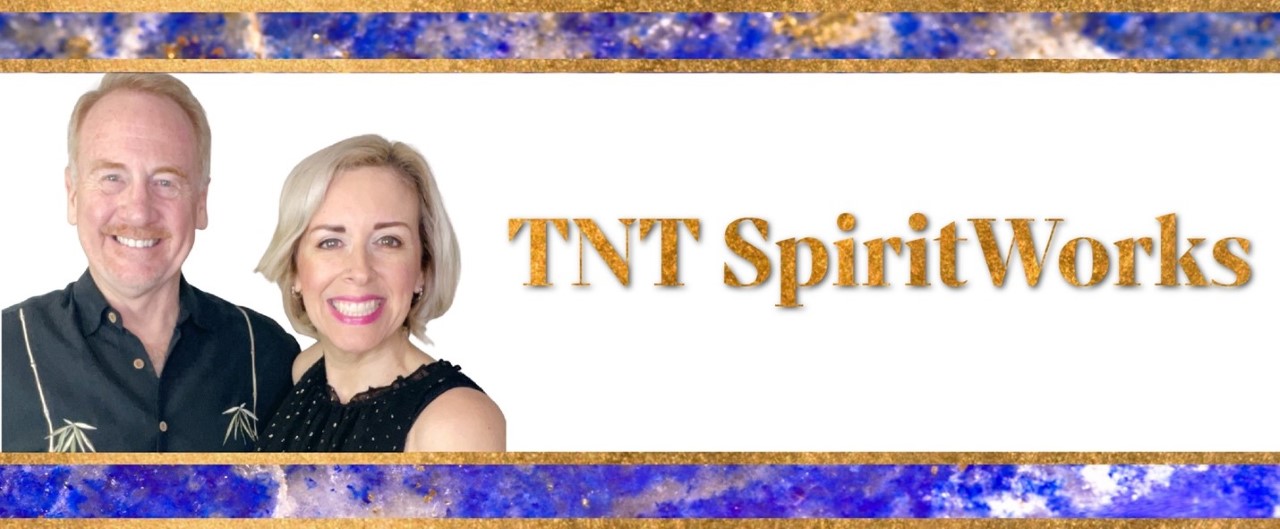 TNT SpiritWorks is a spiritual awareness service led by Teresa and Tom Shantz. As a clairaudient and clairvoyant team with over 50 years of combined experience locally and internationally, they utilize their sensitivity to help others tap into and unfold the Inner Gifts and Guidance that we all have available to us. Their enthusiasm is contagious.
They'd love helping you "become your own best guru" through self-understanding. Did you know there are really four types of intuition available to you? They can assist you to be more aware your own abilities, strengths, and talents; your psychic gifts and personal team of Spiritual Helpers. Find out what's already there and what's yet to unfold.
Through their acclaimed Enthusiastically Spiritual podcast, personal one-on-one sessions, and workshops they can re-ignite passion for a life on track with your unique purpose and thrust. "Things get better!" as Teresa says. "It is really about helping you understand how amazing life is, the wisdom within, and how Spirit can help you work miracles in everything you do."
Whether you are new to searching spiritually, or been on your path for years, TNT SpiritWorks has something for you. Tom says, "Spiritual awareness is not meant to be hard. It's the simplicity of one step at a time that works." They offer tools and techniques for positive living, no matter what your situation or environment. Make it practical!
Stop by their booth to sign up for a unique reading including your primary psychic gift and personality type. Are you an Intuitive? Visionary? Prophetic? Or, Feeler? We each have all four, but ONE is the primary way you communicate in the world. Find out what vibration you are putting out there!
Our contact information is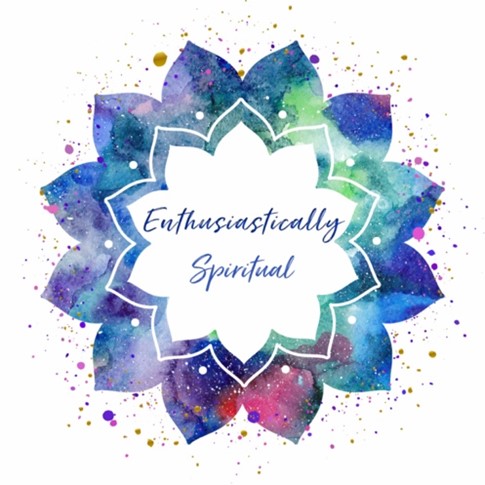 Enthusiastically Spiritual Podcast: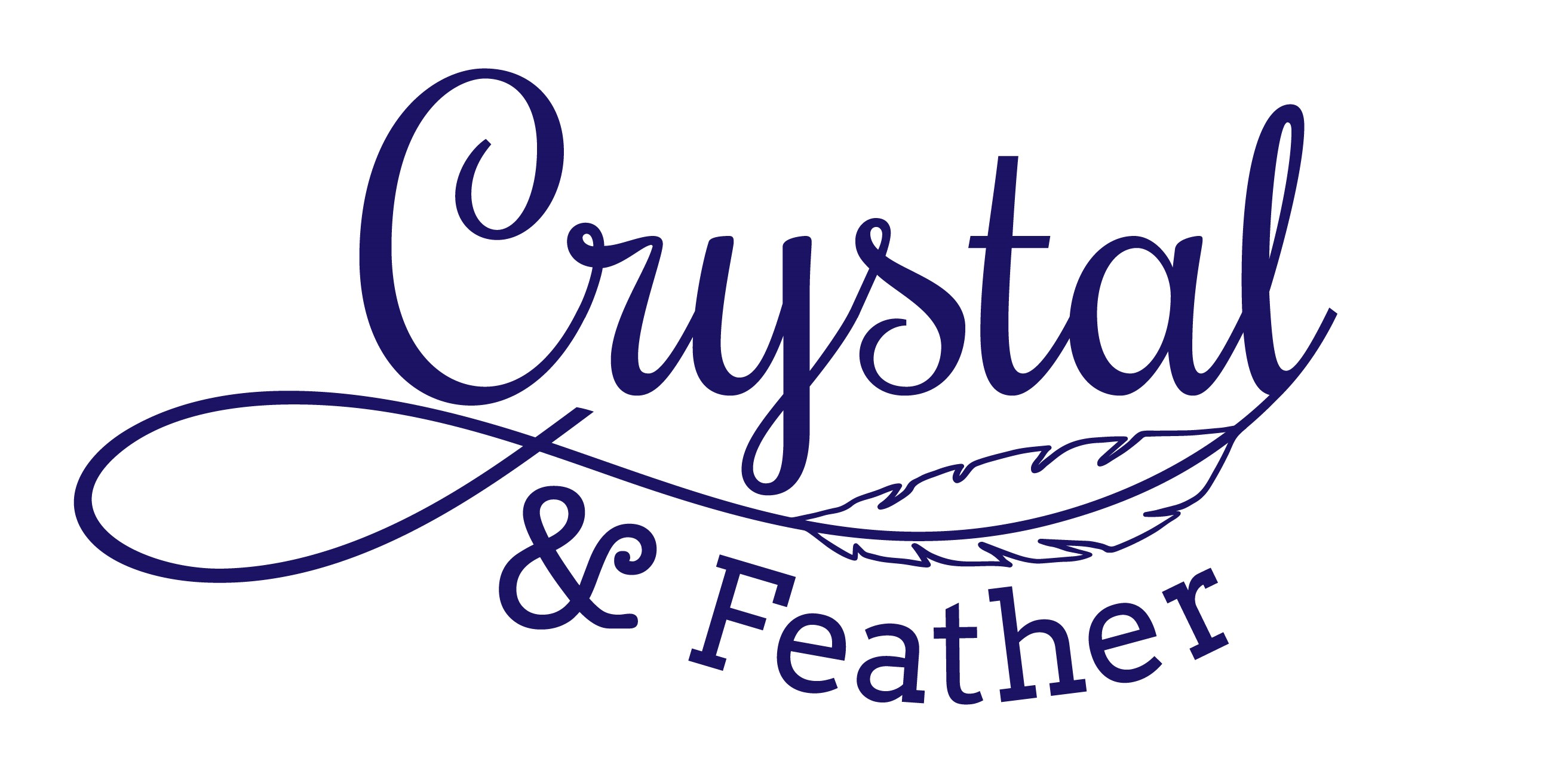 Andrea Gronau
(515) 708-0072
https://www.facebook.com/readingsbycrystalandfeather/
Crystal & Feather Curios is an international marketplace. You'll find unique treasures and gifts.
These rare findings will give you, your family or your friends joy and wonder.
We scour the globe for uncommon handmade items.
We make them easily available to you.
Our inventory is constantly evolving and changing because the world is a big place!
Readings by Crystal & Feather
I will connect with your guides and spirit for your highest good and growth.
I offer services such as Life Path Guidance, Past Life Readings, Connecting with Spirit.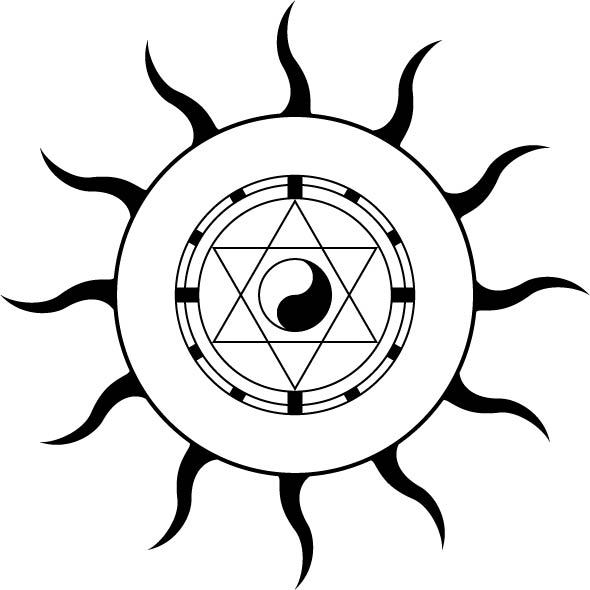 3715 University Avenue Des Moines, IA 50311
515-255-5570 desmoines@som.org
Des Moines SOM Online Calendar:
Des Moines SOM Calendar
The School of Metaphysics is a place to discover and explore the universal principles that govern our universe and put these principles into action so you can realize your full potential.
Applied Metaphysics Coursework; Short courses and seminars on visualization, meditation, dream interpretation, concentration and intuitive research provide the mental technology for developing your whole Self.
Start upgrading your Spiritual DNA now!
www.dreamschool.org www.peacedome.org www.som.org
The School of Metaphysics will be offering free Dream Interpretations and Self assessment on concentration and visualization skills
at the IOWA Metaphysical Fair
The School of Metaphysics is a 501(c)3 not-for-profit educational organization that has been serving the community of Des Moines since 1978. The core course of study in Applied Metaphysics teaches the student about the MIND and how to wield its power to realize their full potential! The coursework aids individuals in developing and enhancing skills fundamental to accessing the full capacity of the mind and the resources available to manifest their desires. The school offers a number of additional services to aid individuals in understanding and mastering their own mind. These services listed below include links to more detailed information:
Course of Study in Applied Metaphysics
Spiritual Focus Sessions
White Eagle Pow Wow
to promote harmony among all races.
we will be returning to Jester park this year.
DeEtte Ranae
608-352-5944
http://deetteranaepsychicmedium.weebly.com
https://www.facebook.com/DeEtteRanaePsychicMedium
DeEtte Ranae is a psychic medium, medical intuitive and teacher of psychic and mediumship development.
DeEtte was born knowing spirit. She spent her childhood listening to spirit and simply knowing things.
In 2005, DeEtte began studying energy and became a reiki master/teacher. She found a love of helping those with illness live a more enjoyable life and for others, a return to health. She has spent the past 10 years developing her own style - broadening from physical healing to body, mind, and spirit.
In 2013, She moved to the North Woods of Wisconsin and began a spiritual journey of healing and growth. She transformed her life through her studies of psychic and mediumship. She found a love of working with spirit and became certified in advanced psychic and advanced mediumship through LWISSD and then a Master Teacher for LWISSD.
DeEtte Ranae travels the country doing readings for gallery and events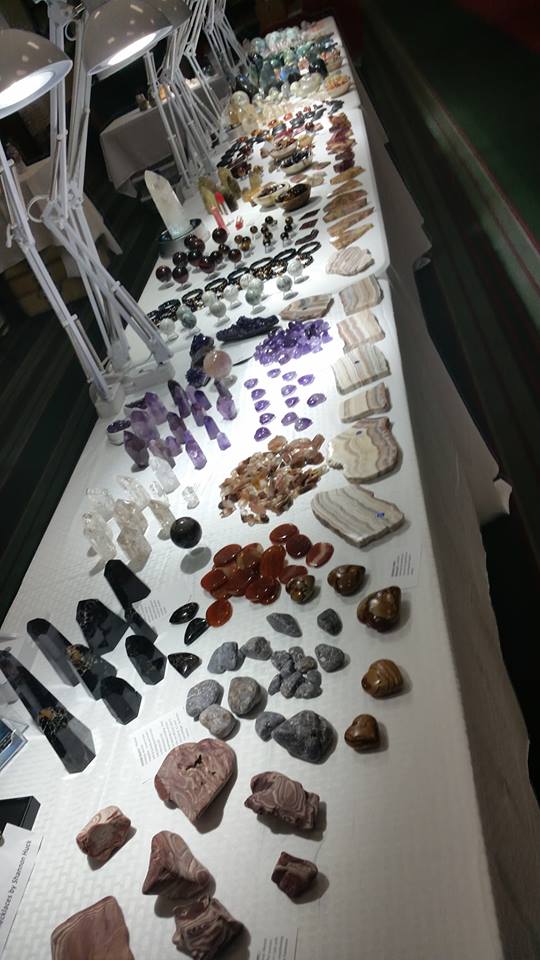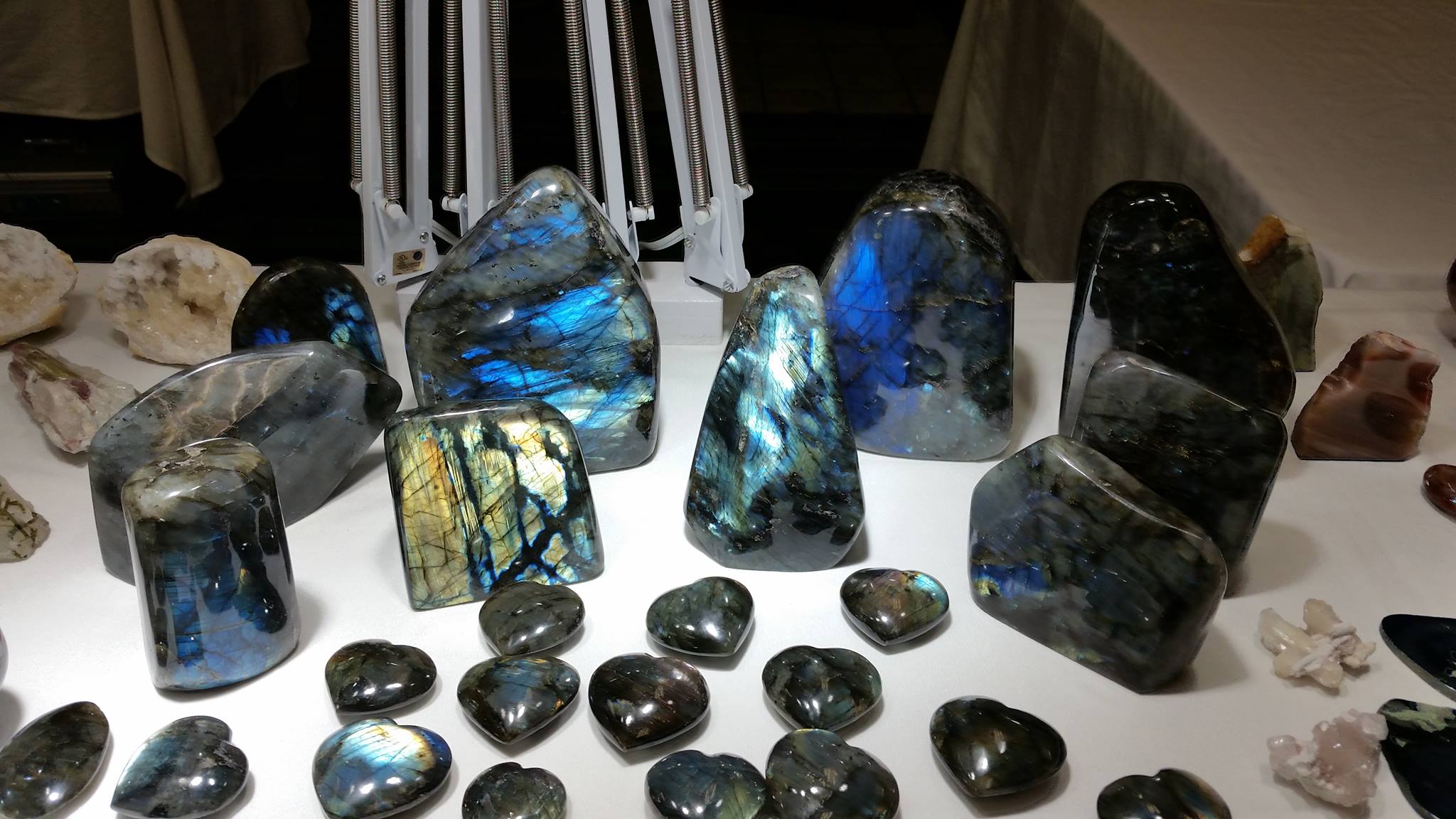 Crystal Joy
Facebook page at https://www.facebook.com/crystaljoyok
Crystal Joy actively seeks out high energy stones for you. We personally select our stones at various shows and bring them to you.
We also help match stones to you. We carry crystals in all forms - rough, polished, carved and wands.
We will also help you fulfill special requests.
Voices From Heaven
Robert Baca
515-278-5033
Http://www.voicesfromheaven.com
RRvoices@aol.com
robert@voicesfromheaven.com
Robert's gift of communicating with those loved ones who have crossed over is so extremely strong that he continues to astound both believers and skeptics alike. He has appeared on various radio and television shows throughout the country and he has been featured in several different newspapers and magazines, including internationally Fate Magazine. In addition to the gift of communicating with those loved ones who have crossed over, Robert can foresee and share insight in present and future aspects of a person's life, including: Finances, Career, Relationships, and Spiritual Development.
Ema's Elegance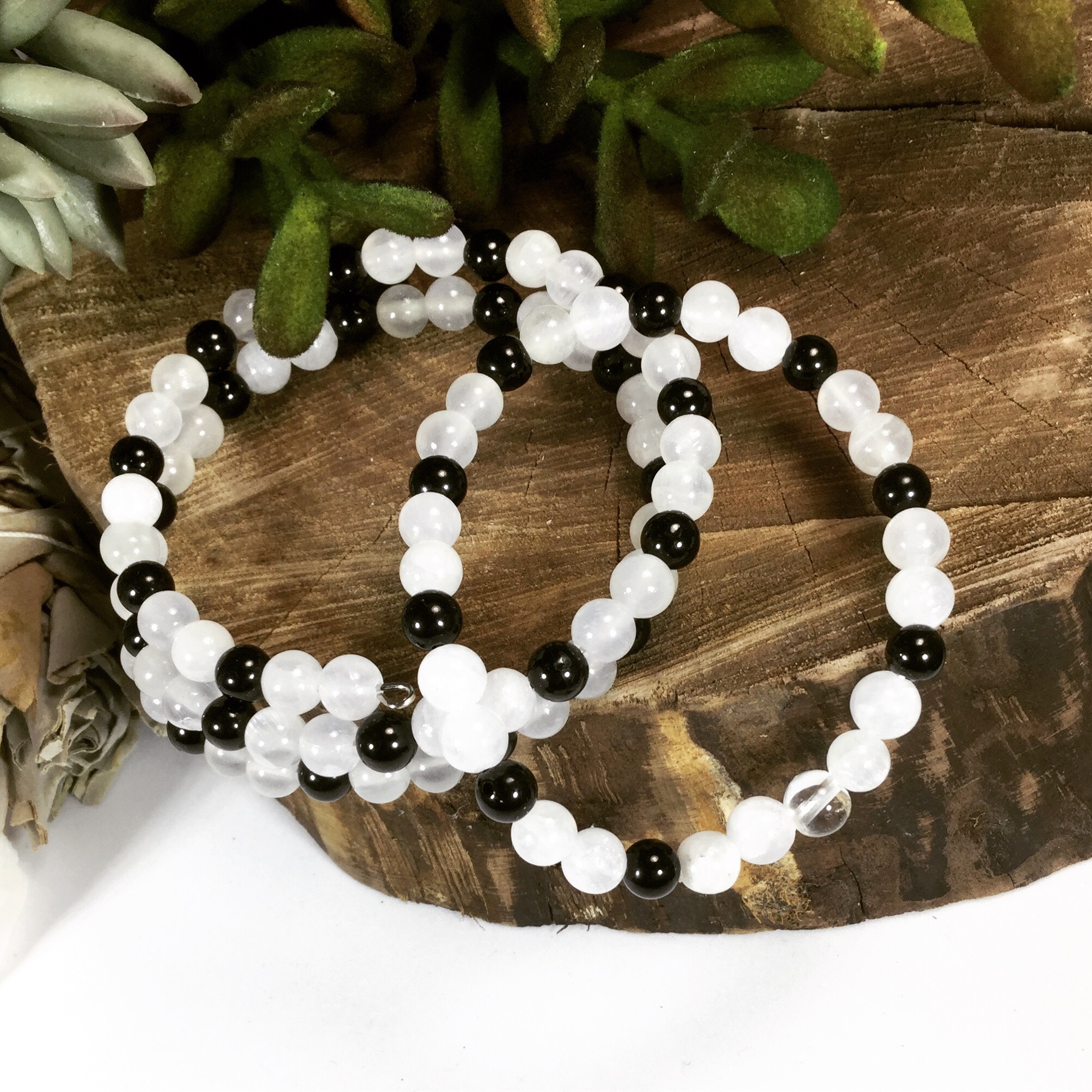 Or follow me on Facebook and Instagram
Ema's Elegance provides an alternative, holistic approach to ailments through stone and crystal therapy. The idea behind my jewelry line is that it's like a wearable vitamin, different stones and minerals may help with different ailments, and are absorbed through the heat of the skin. As a certified Crystal Healing Practitioner, recognized by the International Association of Therapists, I have personally put together stone combinations that I feel would serve you in the best way to help, in conjunction with your traditional medicine, with things like; Stress, Anxiety and Depression, Weight Loss and Metabolism Boost, Fibromyalgia and Nerve and so much more. I also offer stones for meditation or crystal healing sessions (I will not be offering sessions AT IMF this year). If you're a stone or fossil collector I have something for you too! I collect, cut and polish many of the stones that I offer, particularly as pendants. Stop by my booth to check out everything I have to offer.
Heather Davis
Ema's Elegance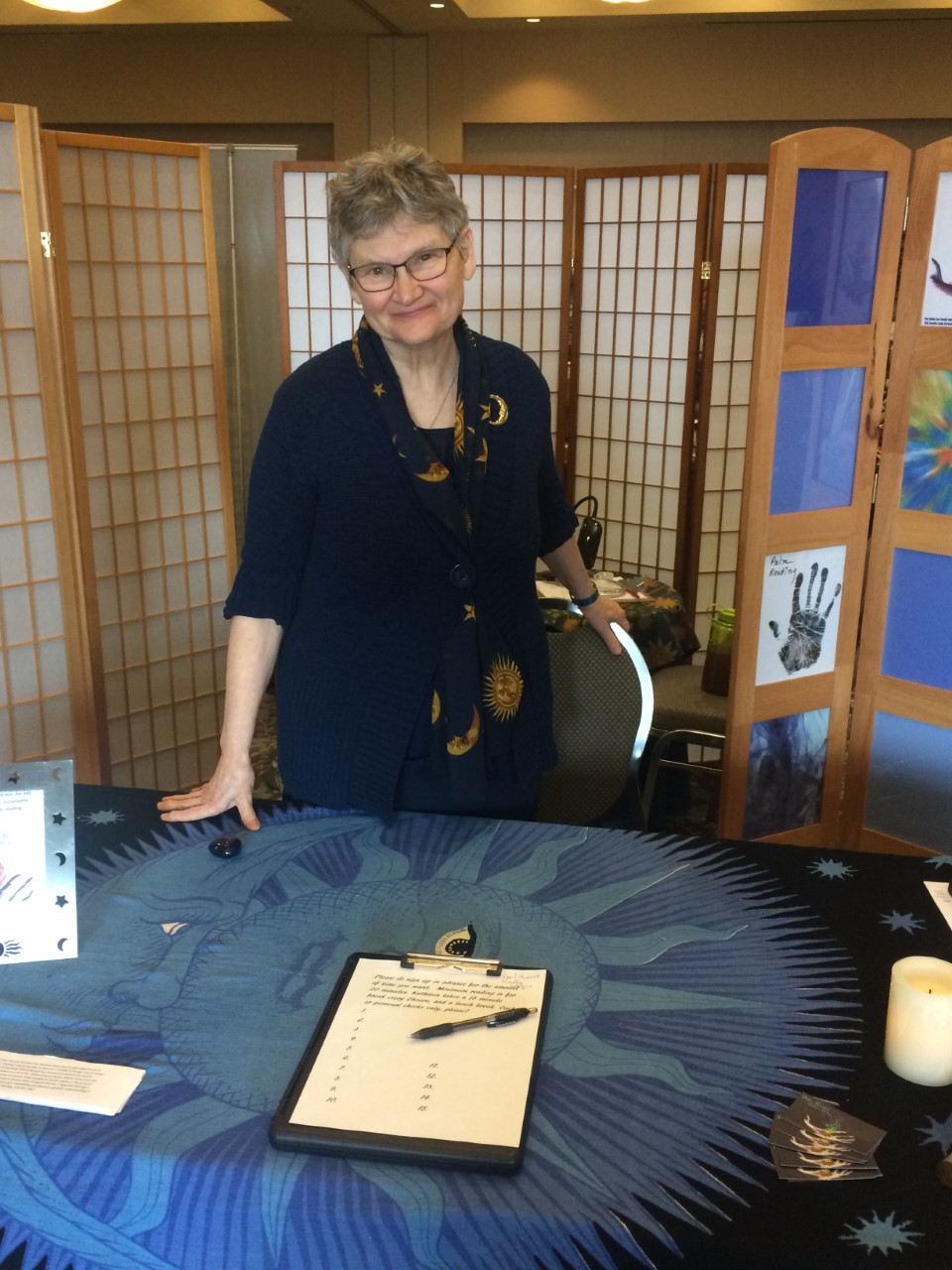 Consider the ancient art of palm reading as a way of self-discovery with finding your own inner wisdom, how you can effectively tackle conflicts and flourish and grow in your own natural abilities.

As a hand reader for over 40 years, I have broadened my skills from those of a general line reader to include fingerprints, archetypal patterns, mounts, Chinese marks & symbols. With a 20 min. reading I will bring 3 main areas together. 1) your school of thinking, which is your approach to handling difficulties and the manner you present yourself to others 2) your primary purpose and where you fit in life. 3)
Your primary lesson, which comes from the recurring challenges that continually arise no matter what changes in friends, places, or life partners you have. Also, any remaining time can be spent on your particular special interest. It would be a privilege for me to share this practice with you as a tool for deepening your personal understanding. Warm blessings to you in these and other pursuits.
Kathleen Darling
Melissa Devine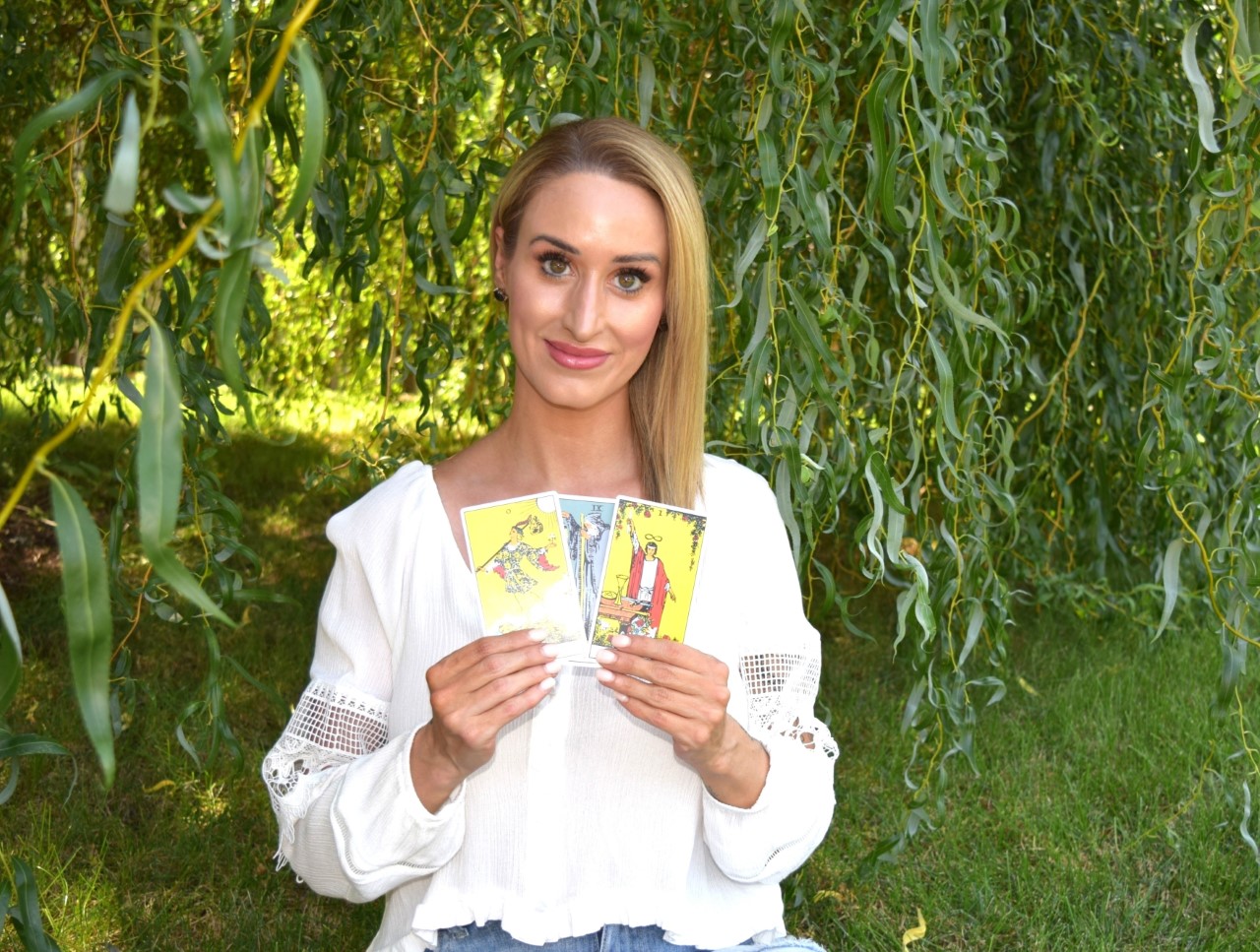 Phone- 515 457 126
Website- MelissaDevine.net
Instagram- Melissas_Magical_World
Melissa Devine is offering Energy Reconstruction, Tarot Card Reading, Her Memoir of a heartbreaking true crime to a hell yeah healing "From Madness to Magic & Crystals"
Energy Reconstruction: A healing modality in which the focus is pulling the blockages out of the energetic field instead of letting the energy break them down on their own. We will get in there and get it out, now! The removal is followed by filling the spaces that have been holding those blockages with positive energy. Measuring the strength of the chakra's functioning for your feedback and self-assessment and strengthening the shield of protective energy around you.
Tarot Reading: A reading based on minutes, not cards drawn. I will start with your question or the basic what does the universe want you to know?" from that I begin to draw more cards clarifying each answer or starting with a new question you may have. I want to give you as many answers in a specific context as I can so you feel empowered with direction to take control of your life.
From Madness to Magic: A Memoir; Melissa Devine always saw the world differently. Magic always seemed to show up when she needed it most. After surviving a violent crime, the trauma had only just begun as the small-town justice system worked to cover the crime. The magic she believed in disappeared. Trapped in a world of suicide attempts, mental health disorders and addiction. After seven years of darkness, Devine set out to heal herself. She found a world of spirit guides, synchronicities and soul mates leading her on a magical manifesting journey. This memoir will take you from heartbreak to hell yeah! By the end you may just find your magic too!
Subjects covered include; Empath Child, Physic Readings, Energy Healing, Animal Totems, Law of Attraction, Boundaries, Mantras, Buddhism, Angel Numbers, Past Lives, Soulmates, Manifesting a Law of Attraction Shitstorm and Oracle Cards.
Today, Devine is a speaker, author, Tarot card reader, Law of Attraction and intuitive life coach and energy healer. When Melissa found a way to help others, she found a passion so deep it became her life. Melissa has devoted years to studying her craft and helping others heal themselves. Melissa is passionate about animals and stopping/helping survivors of addiction, sex trafficking, rape, and domestic violence. Melissa will donate a portion of the profits from her book sales to a charity focused on these issues.
Stop by and see Melissa for all the magical insight she can offer.
You may also pick up a coupon for a future healing and reading!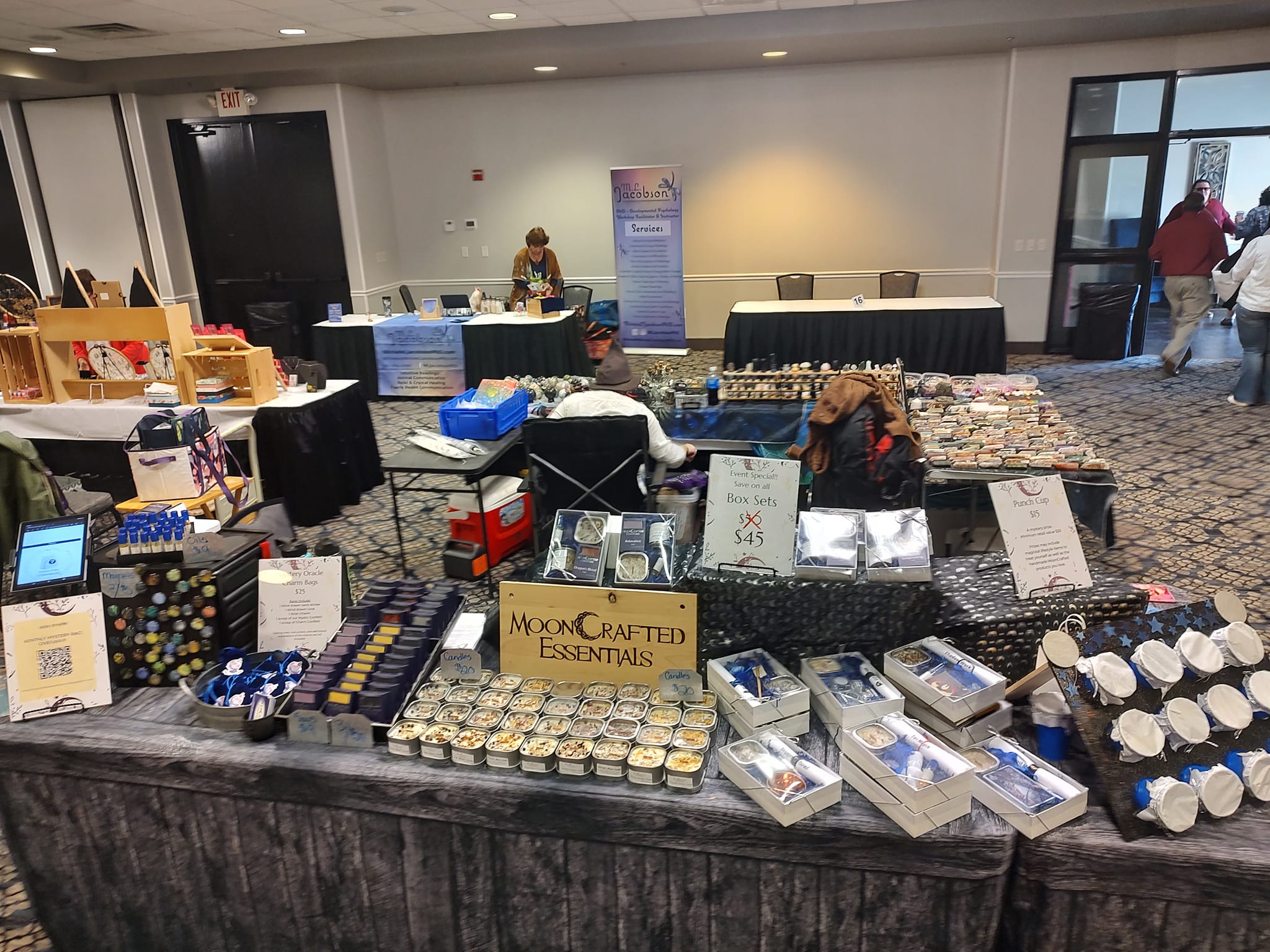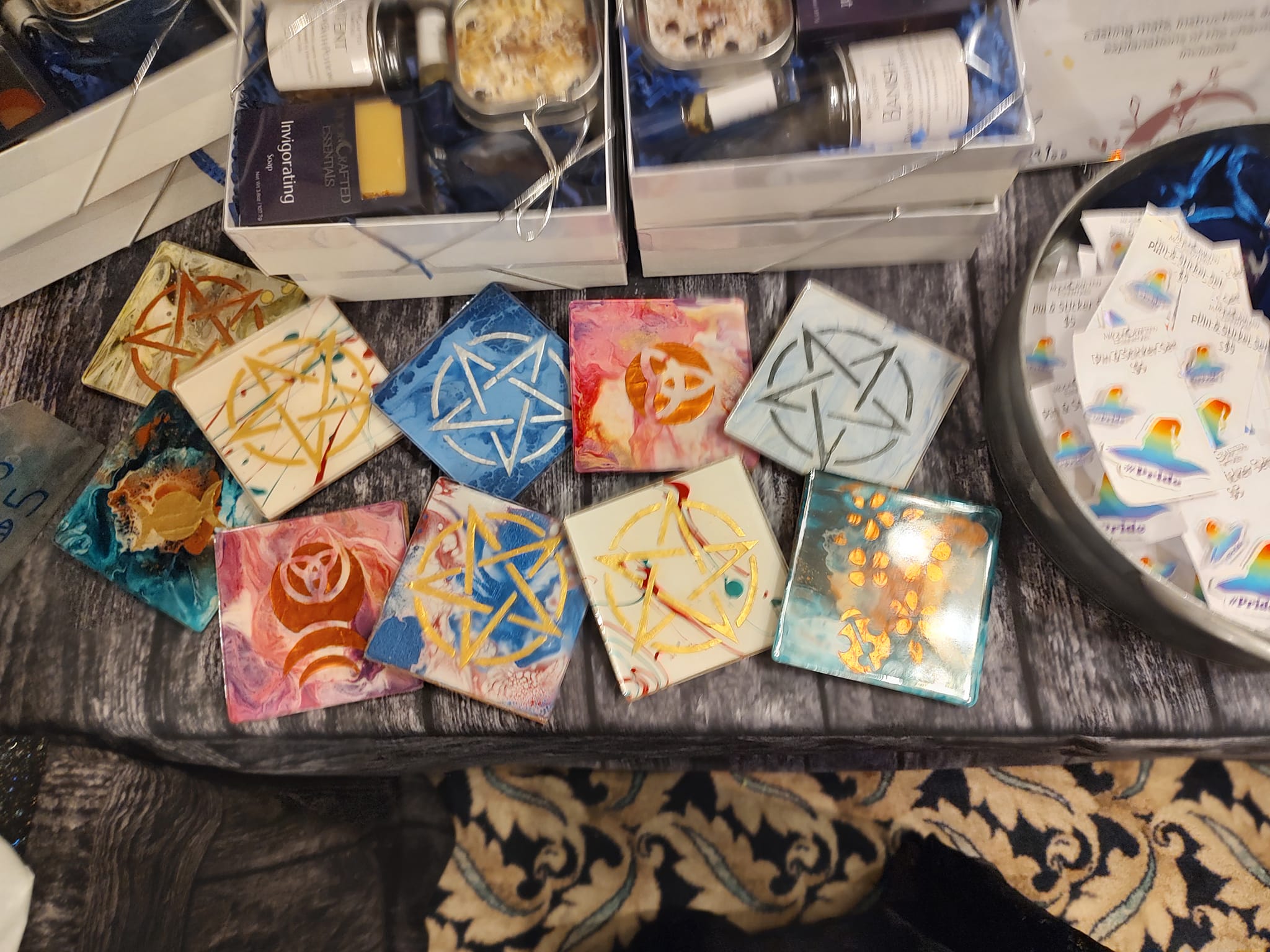 MoonCrafted Essentials focuses on handmade products infused with intention, to help you create simple routines grounded in the moon to support your most magickal life. Find intention candles, ritual bath products, anointing oils, and magickal tools made by the witches in charge.
"We believe in finding simple rituals that you enjoy doing every day to help you feel your absolute best."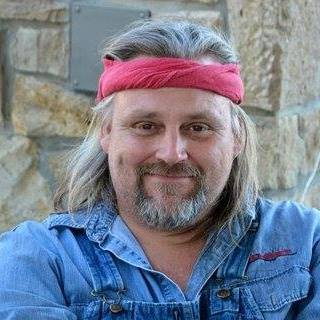 Soul Sounds
James began a spiritual awakening in 2005 and has been walking his Path ever since. He was ordained as a minister in 2012, is an energy worker and student of the Great Mystery. Intuitive, eclectic and an alchemist, he strives to meet people with compassion and love. He creates spirit drums and other esoterica such as rattles, ceremonial blades and healing jewelry designed to assist people along their Paths and also offers distance and in person healing sessions and energy work.
James believes that Divinity exists inside every living thing and focuses on the primacy of Spirit. He works to help people realize their true, divine essences as a stepping stone to connecting with Unity Consciousness.
He offers chakra clearing and balancing, cord removal, attunements, trauma work and pain management. He works with his guides and totems to facilitate positive experiences through the use of the Drum and Rattle.
He also has a selection of these items for purchase
Mia Hudson
I am Mia Hudson and I believe in possibilities.
I've been connected to the spirit world for as long as I can remember, briding the magical and practical, for over 48 years. I am a Licensed Massage Therapist, Certified Access Bars Practioner, Certified Pranic & Bio Touch Healer, Healer and Spiritual Educator and Consultant.
I help guide you back to a toal self-truth and balance your energy within.
Let's find your light and connect.
Website: http://www.divinedirection.net
Phone: 515-577-5243
Email: Mia@divinedirection.net
Blessed Be,
Mia Hudson
515-577-5243
Check out my Facebook Pages:
THS Custom Jewelry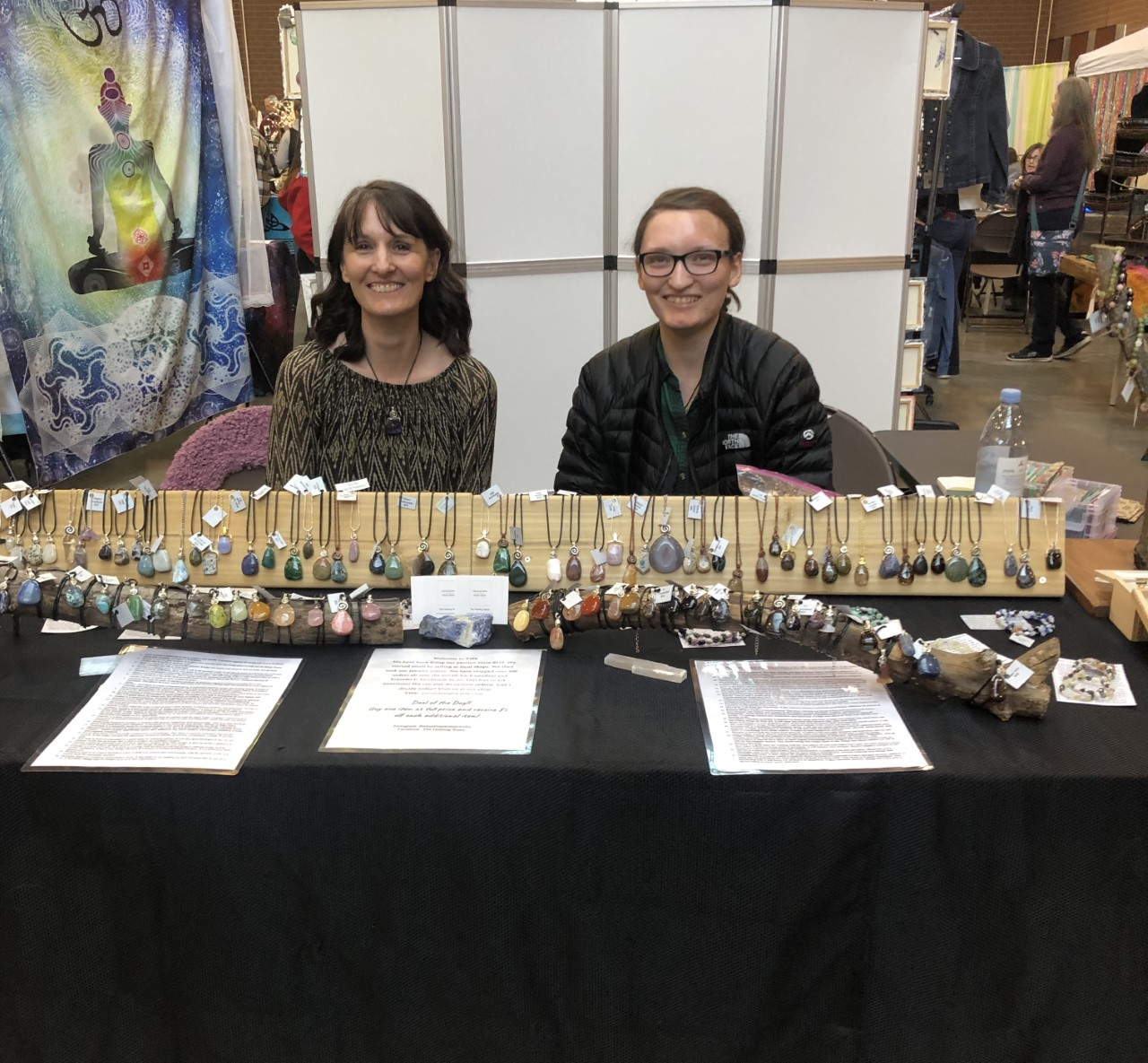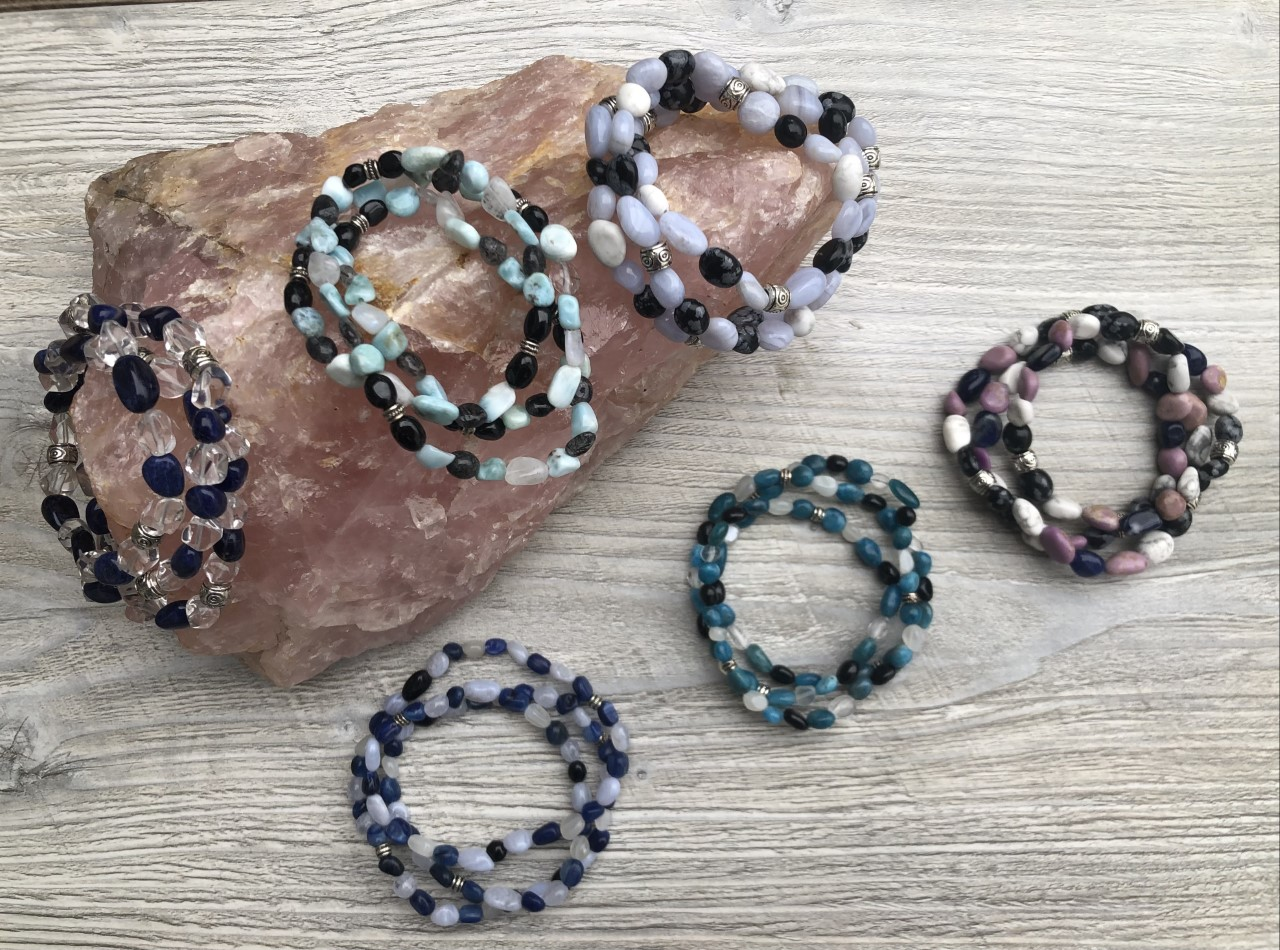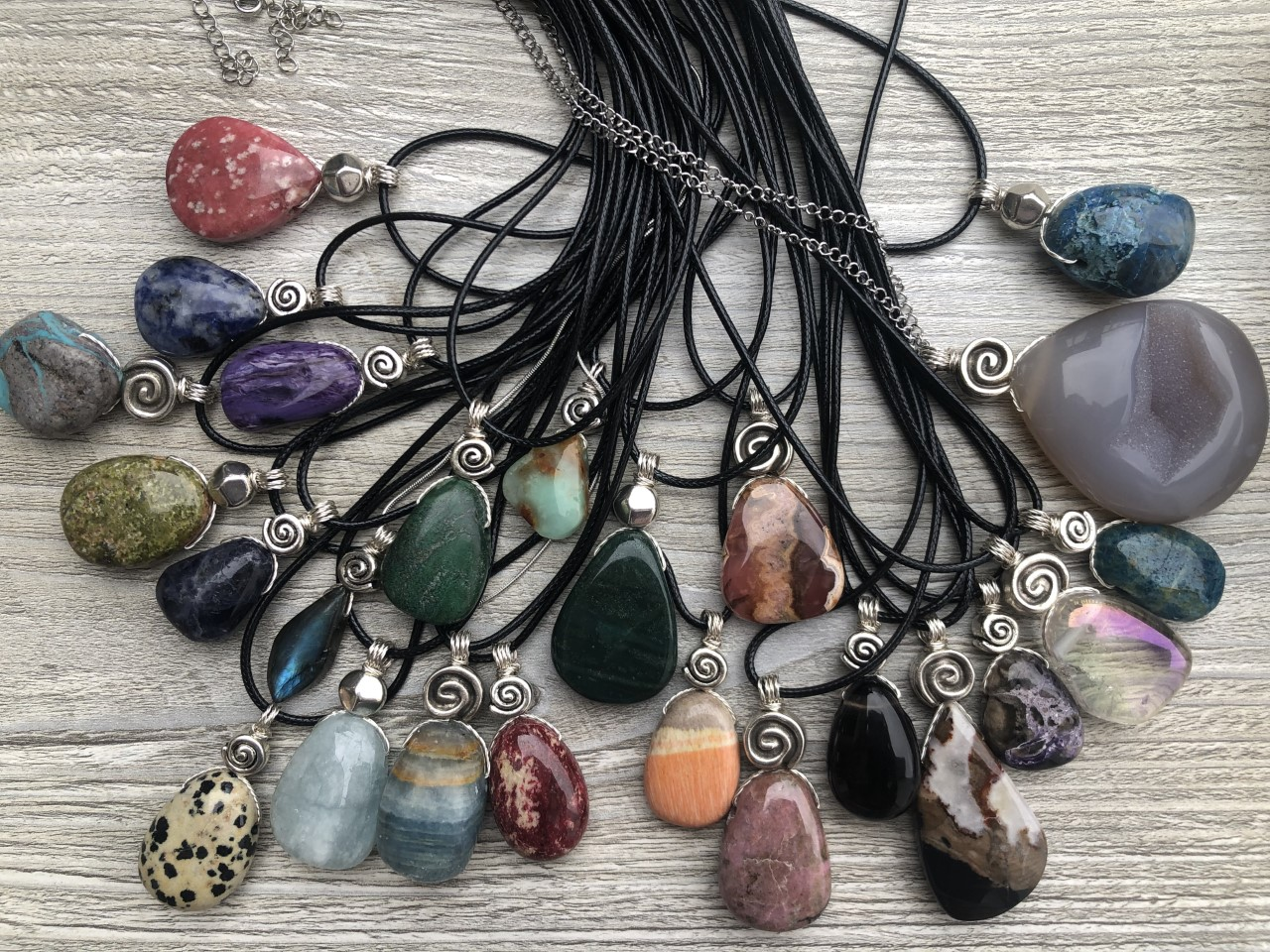 THS Custom Jewelry offers a wide variety of stone jewelry.
We have shipped our jewelry all around the world and filled over 900 orders.
We offer everything from the hard to find zaranite and preseli to more mainstream stones like rose quartz and sodalite.
Each piece of jewelry is handmade with love and care.
Check us out online at www.thscustomjewelry.Etsy.com.
Feel free to email us if you have questions. Info@thscustomjewelry.com
We look forward to meeting you! Kenna Williams & Tamra Albright-Johnson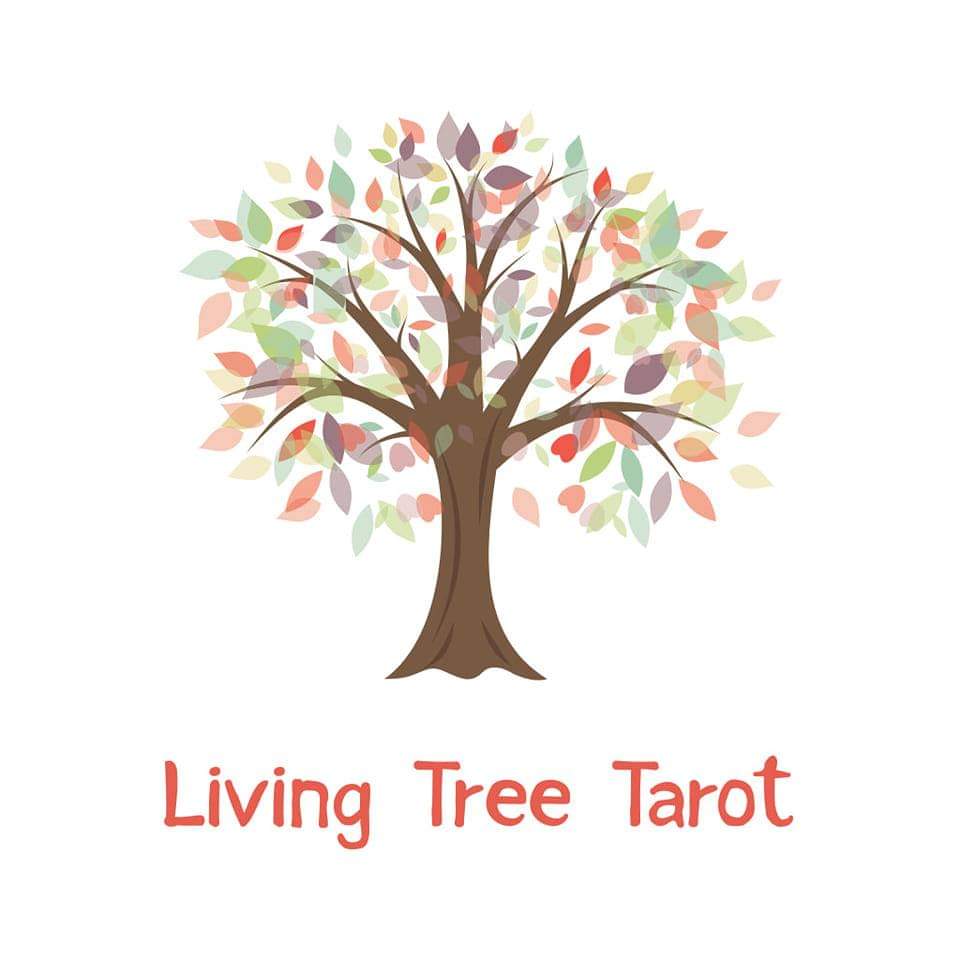 641-216-3058
https://www.facebook.com/livingTreetarot/
I have been doing intuitive readings for over 34 years. I use a variety of tarot spreads and my team of guides to give clarity and guidance. I mainly do Facebook lives and privates via zoom. I have clients from all over the web. My goal is to spread love and light one reading at a time.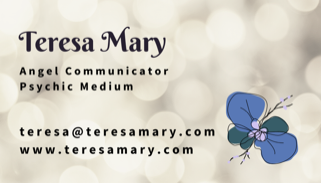 I am an experienced Angel Communicator, Psychic Medium, and Empath.
I direct channel, use angel oracle cards, or a pendulum to receive messages from your Spiritual team to help you navigate your path to
self-discovery, happiness, healing, and love.
See me at the IMF
Wind Water Harmony
"using Nature as your guide" ~ beautiful intentional gifts and tools for your spiritual journey including over ninety varieties of spectacular crystals and gemstones, one-of-a-kind pendulums, salt and selenite lamps, rune stones, palo santo and more. All honoring spirituality, feng shui and color personally selected or created by Diana DiCristina for you, for your space ~ for your Soul. Shop our specially designated SALE TABLE of select treasures and take 55% OFF the marked price. Thank you for shopping at Wind Water Harmony!
Frank DiCristina
Frank DiCristina; sound healer, dowser, energy medicine practitioner will be offering sound healing tune-ups to relax, release and rebalance your mind, body and spirit. The highest quality singing bowls, ting-shas from India and Nepal will also be available for purchase so you may be able to do your own mediation and healing work. CD's, Gongs, dowsing tools and cures will also be available for purchase as well.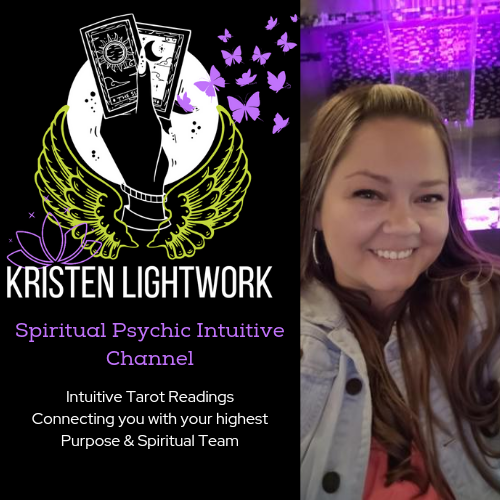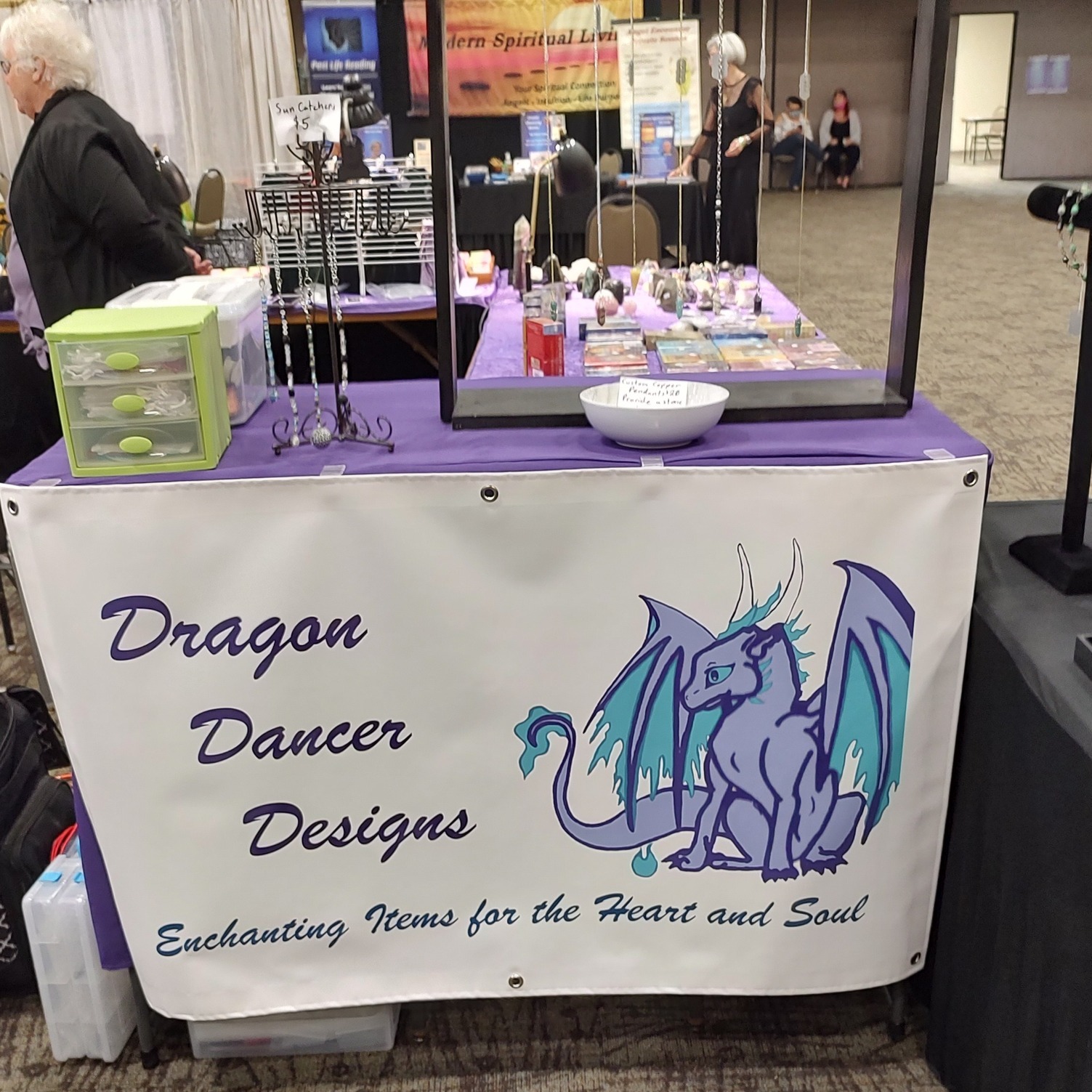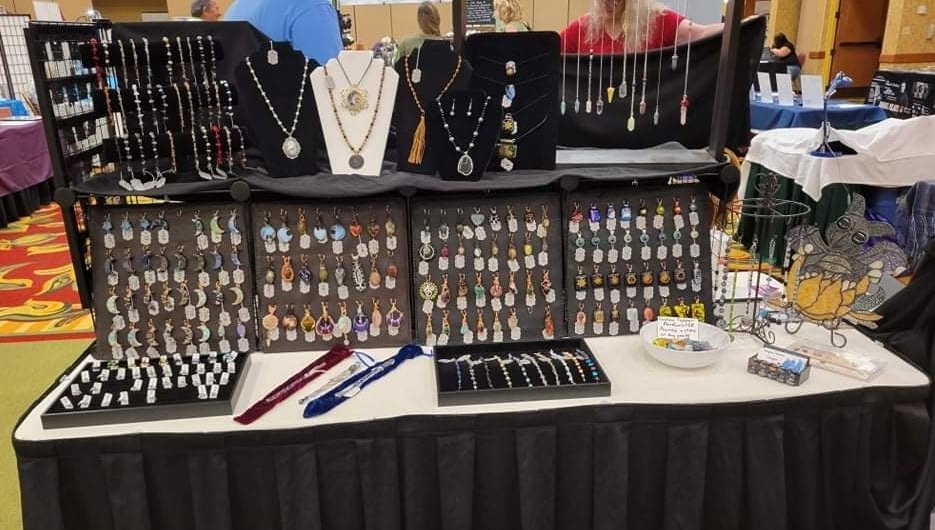 Dragon Dancer Designs

https://www.facebook.com/DragonDancerDesigns

Enchanting items for the heart and soul. Artisan crafted jewelry, magickal tools, glass art and more.
"As a young child I always had a love for stones. crystals and nature's creations. As I grew older I was inspired to make my own creations, I learned basic bead stringing at my mother's side and took off running. As a teenager I began learning about the energy behind crystals, the positive impacts they have on our lives, and it was at this point that I discovered wire wrapping. The process of matching metal to stone in a way that is both energetically functional and aesthetically beautiful was enchanting to me. Now years later I create enchanting pieces to help others see the magick and beauty of our world, and bring a piece of that magick into their own lives."

-Katrina Hohbein Enchanter & Artisan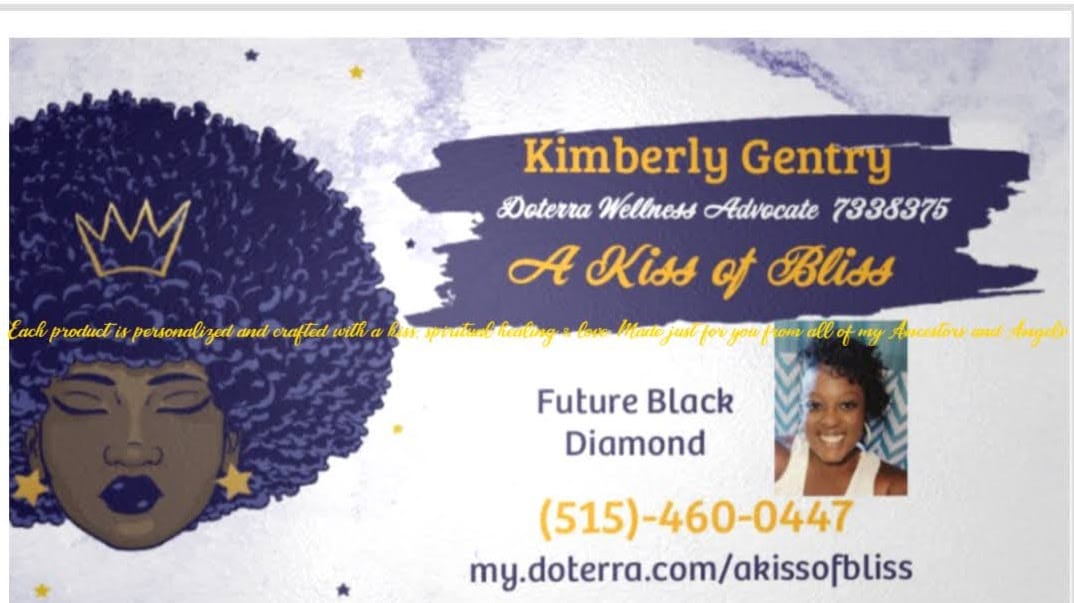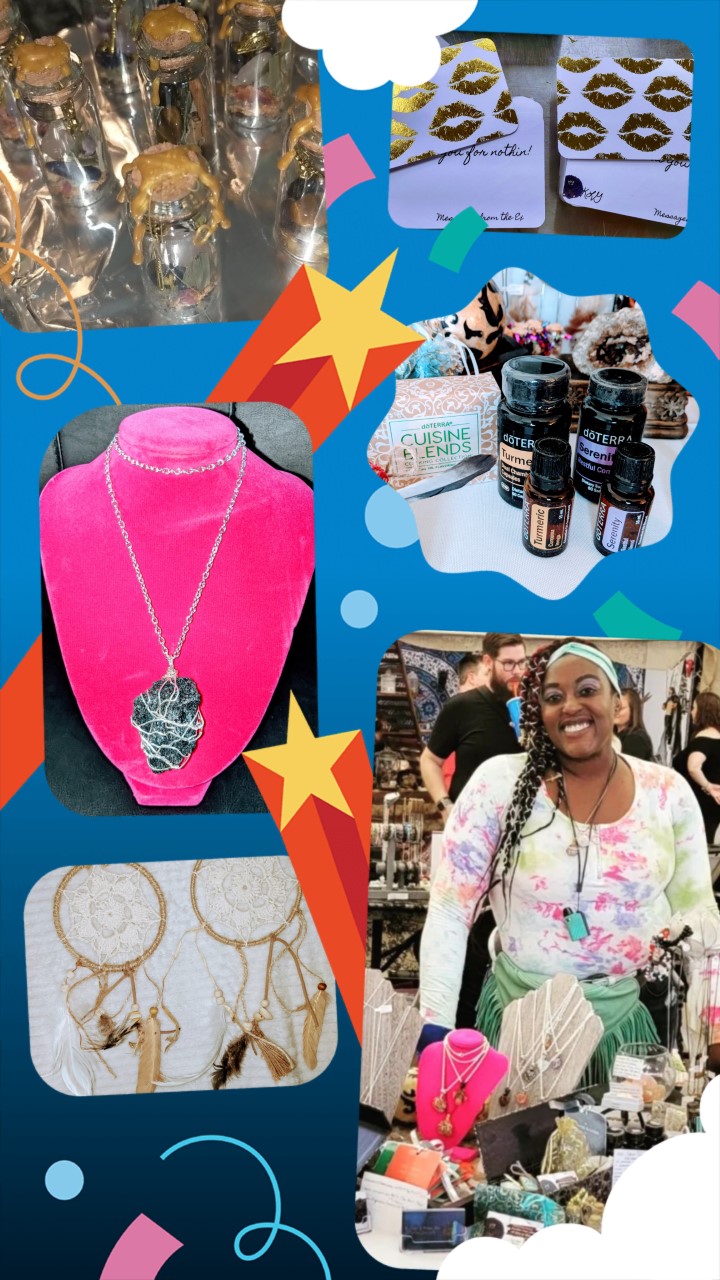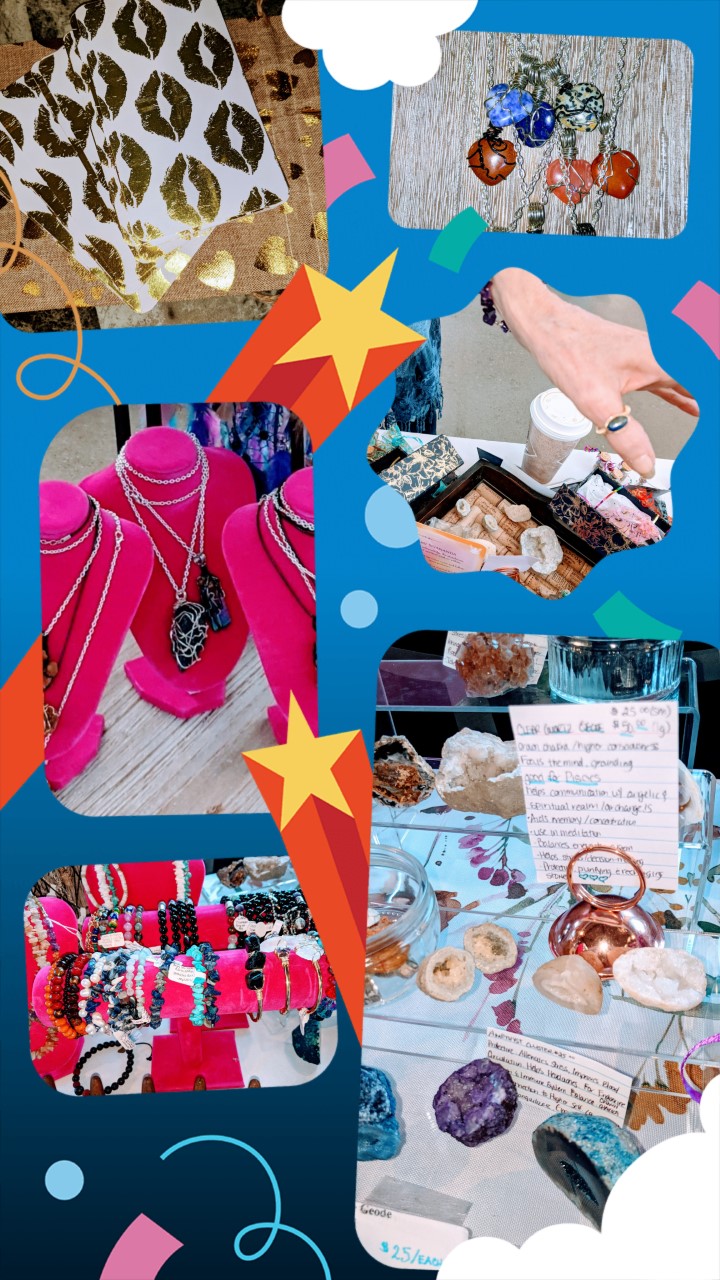 My name is Kimberly Gentry. I am a Certified Tarot Reader, Vlogger & Divine Healer bringing awareness to mindfulness & spirituality. I offer personal readings, my own original tarot decks, essential oils/diffusers, wrapped jewelry, gemstones, spirituality health & wellness kits along with an assortment of additional spiritual protection items!
Thank you,
Have a blessed day!
Namaste!
Kimberly Lechelle~A Kiss Of Bliss, LLC
Subscribe To All Platforms Please!!!
YouTube:
Twitter:Kimberly Gentry
Pinterest: @kimmydag0596
Tik Tok:
DoTerra Wellness Advocate website link:
Angel Vaughan
641-758-5081
FB/IG/TikTok- Mastered Moon Mystic
I am an artist, writer, healer, tarot/oracle advisor, spiritual guide, teacher, and medium.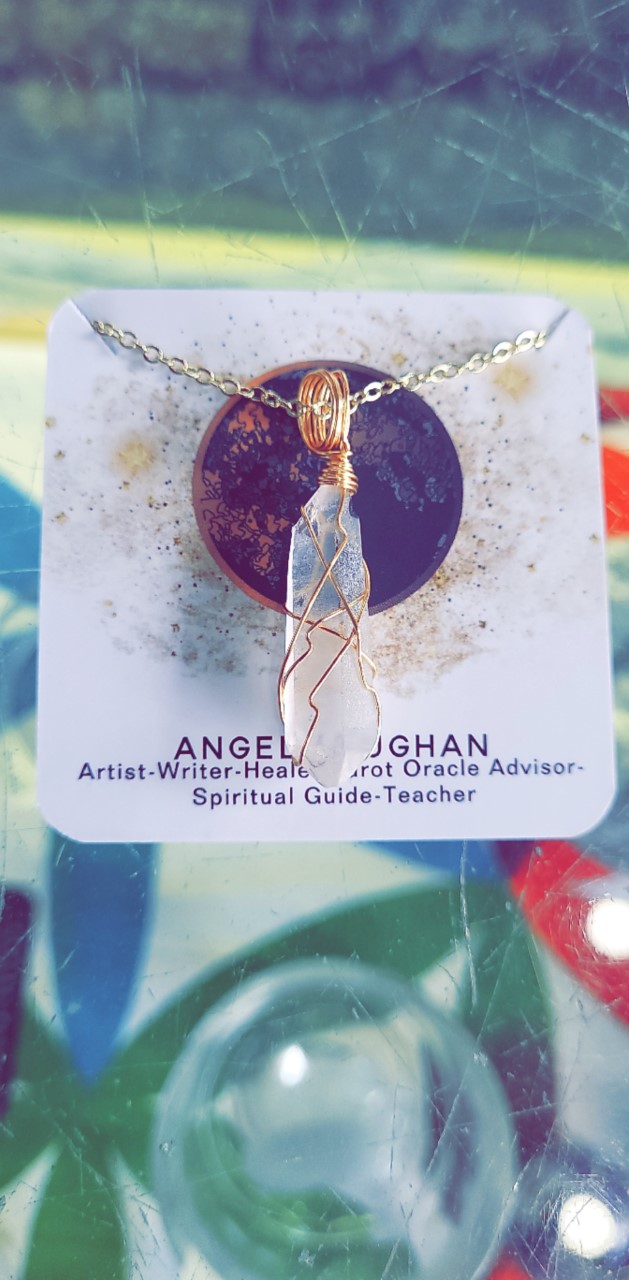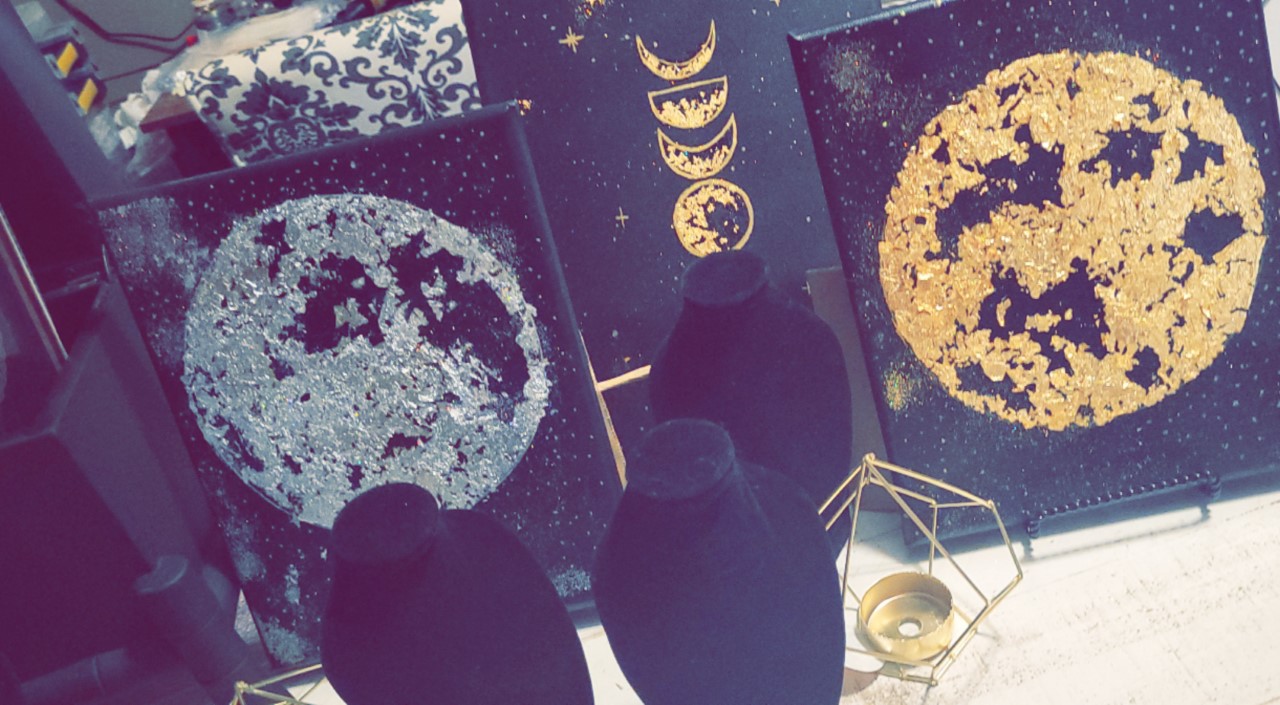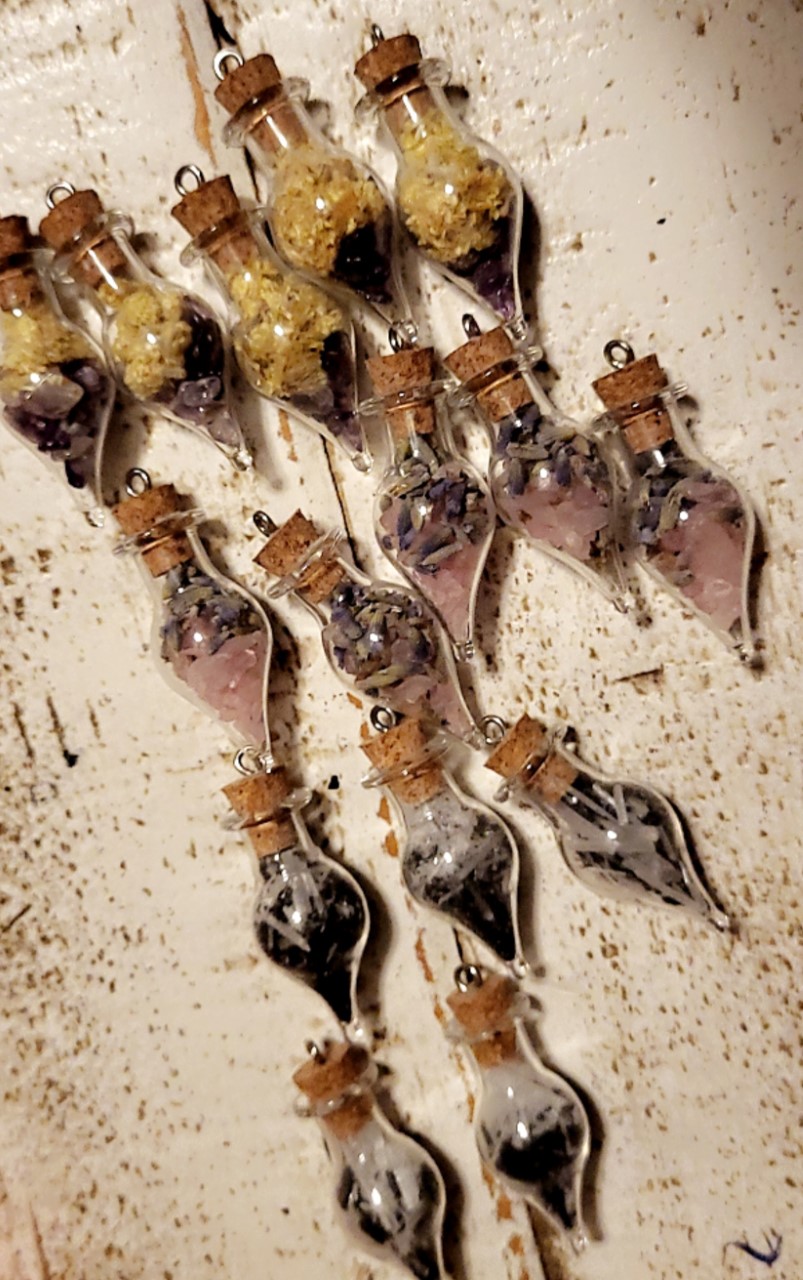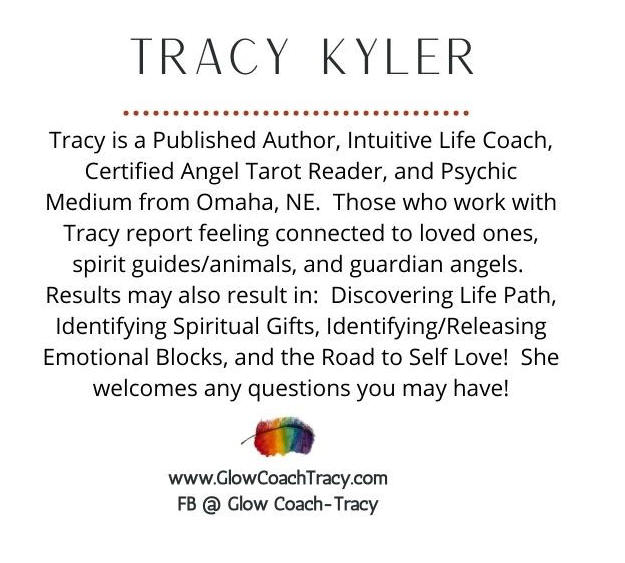 Edelweiss Spiritual Psychic Medium
Debbie a natural born Psychic Medium has more than 45 years experience of connecting clients with their loved ones and doing psychic readings. She will be offering Mini Past Life Regression Readings and Angel Card Readings.
Handmade Crystal Jewelry, Kids Jewelry, Sage Cleansing Kits, Feather Smudging Fans, Spirit Rods, Crystal Healing Packs, Past Life Regression Cards, Meditation Kits, Meditation Candles, PendulumEdelweiss Spiritual Psychic Medium
Gems in the Myst
Judith Pace and Barb Shearer
Prairie Village Kansas
913-262-0869
Wire-wrapped jewelry, crystals, pendulums, wands, spheres,
incense bottles, specimens.
CLEAR VISIONS by DENISE
Denise Vazquez
Psychic Medium Healer & Teacher
(515)770-1615
As seen on TV, LIVE, three years in a row! Gifted since childhood, Denise has over 30 years of experience, seeing, feeling, knowing and hearing. She works with your angels and guides to bring forth information from the other side; communicating with spirits (loved ones, pets, and even unborn babies). She's an empath, teacher, healing touch practitioner, and licensed Theta Healer. She also does palmistry, numerology and past life regression. She's "spot on"!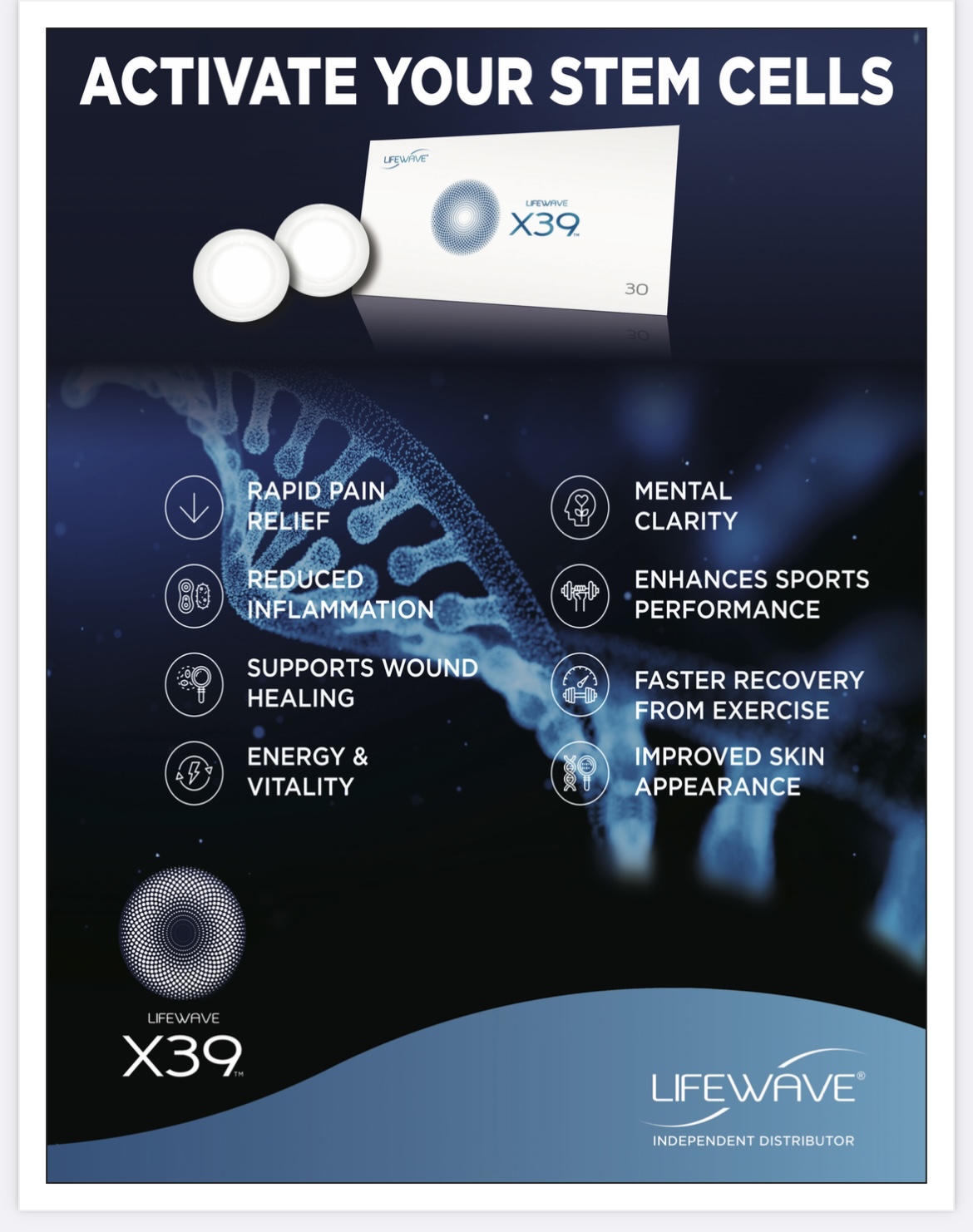 LIFEWAVE
Lori McClarey
515-205-0905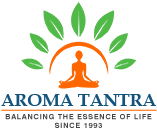 Dr. Ravi Ratan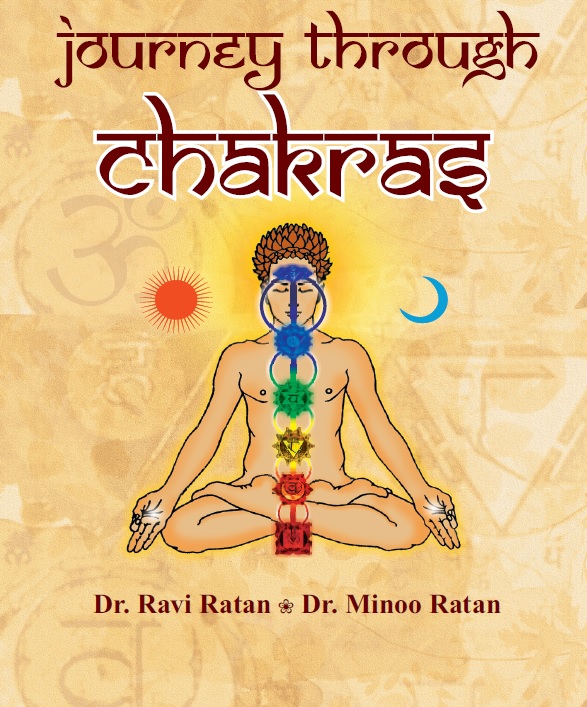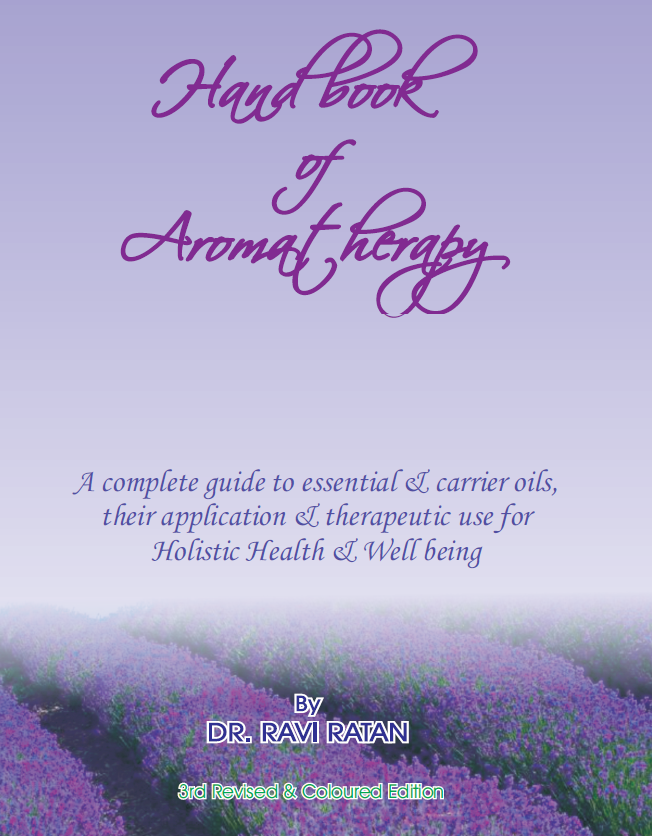 Dr. Ravi Ratan (MSc. MBA, DSc) hails from the family of health practitioners in India. He is a clinical aromatherapist and healer, integrating Aromatherapy with Lymph Drainage & Chakra healing. He is the author of HANDBOOK OF AROMATHERAPY and co author of JOURNEY THROUGH CHAKRAS. Besides providing personal healing sessions, he conducts training programs in integrated healing techniques in India, North America, UK, UAE and Australia.

Palm Readings
Kathleen Darling
My experience in hand reading over the past 40 years has become more precise with added focus on finger prints. With a short 30 min. reading I should be able to discover a number of things: 1) Your school of thought, which is your approach to handling difficulties and the manner you present yourself to others. 2) Your primary purpose and where you fit in life. 3) Your primary lesson, which comes from the recurring challenges which continually arise no matter what changes in friends, places or life partners you have. Any extra time remaining I will use to discern areas of special interest. I hope that through a reading , you will gain useful tools to recognize your capabilities and develop a greater understanding of how to handle personal challenges.
Angel Lynn & Debra Holett
515-779-0340
angellynn@mchsi.com
Since I was a little girl I was talked to from the other side. Of course, I didn't understand things then. Now I do. I have a calling to help people. I listened and this is what I do. I am clairvoyant, clairaudient, I have mediumship and I see future and past. I use my spirit guides and yours during a reading. I am able to connect very fast and start getting information. My goal is to help people help themselves. If I help those that need it then I've done my job. I have been doing psychic parties all over the state. I so enjoy what I do. So if you are looking to have some fun consider a party. Stay in the light. - Angel Lynn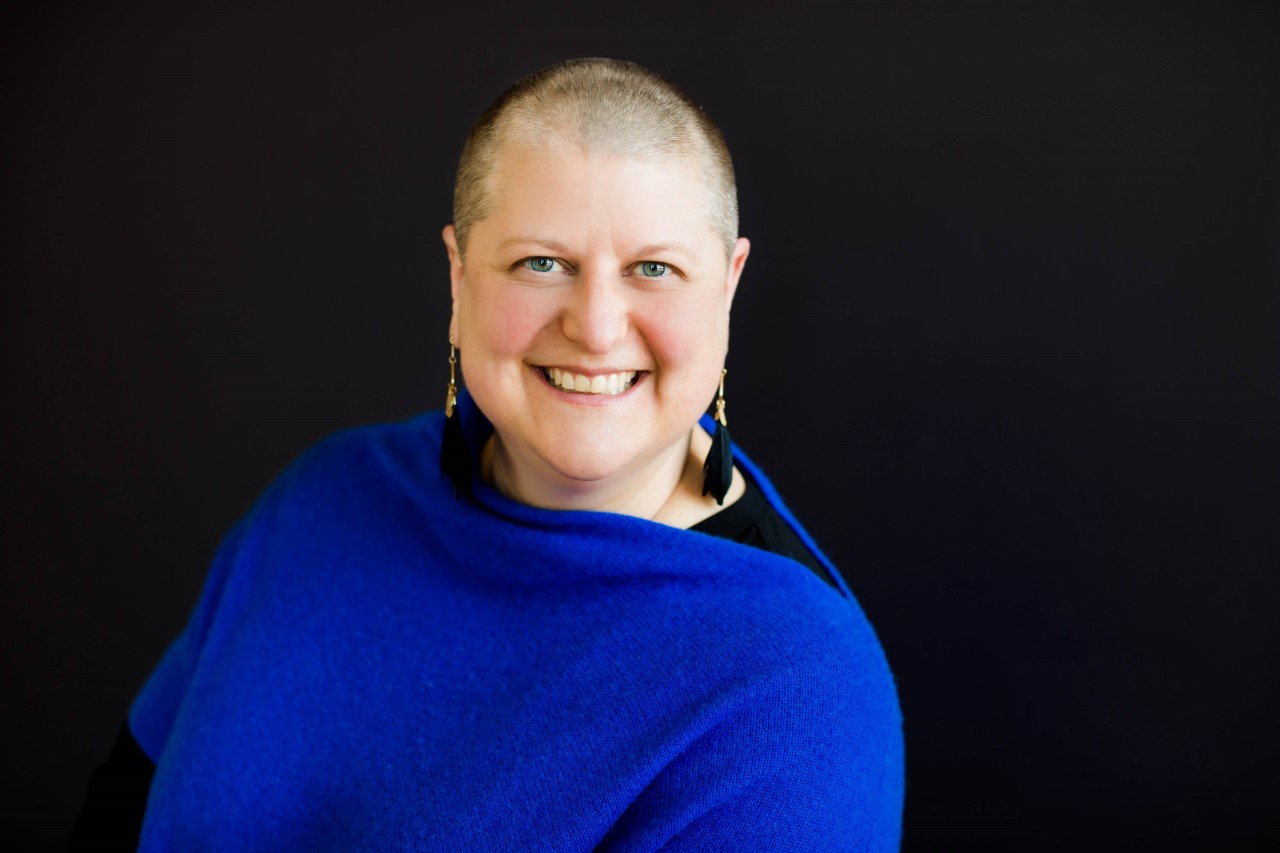 Elements of Rejuvenation
Mark A. Wells and Elaine Rangel
Leon, Iowa
515.240.2178
https://elementsofrejuvenation.com
Elements of Rejuvenation is an Iowa-based business which is known throughout the Midwest as an affordable source of high-quality metaphysical goods We offer natural and inspired products from around the world which are also metaphysical tools for awakening & supporting Spirit. Quality & Affordability is our motto!! Our merchandise includes: Mineral and crystal specimens, including spheres, standing points, double terminated points, and tumbled stones; Tibetan singing bowls and prayer flags; Authentic Native American art such as Zuni fetishes; Unique gift items including sculpture, rune sets and windchimes; Sage, smudge and sweetgrass; Body care products; and 100% Natural Homemade Soy Wax candles and tarts which come in 45+ cruelty-free scents. Let us use our years of experience to help you select items that support your goals. We work with wholesalers worldwide to bring you a nice selection, and we only sell things that we would want to own ourselves. Because the fact is, we do own them until they move on to their new homes. We carry many items beyond what we have listed here, so stop by our big double booth this weekend and check out our website throughout the year.
NAMASTE- Mark & Elaine
Good Juju with Jojo
913-530-2377
https://linktr.ee/JosephSheppard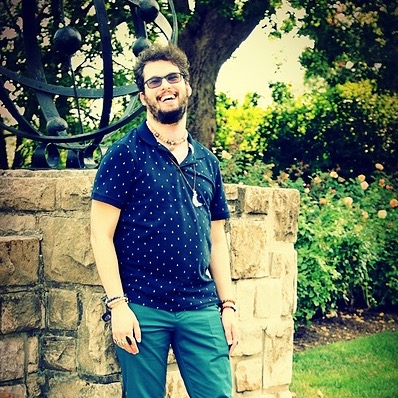 Books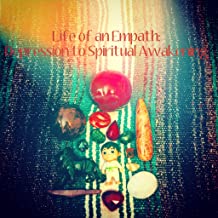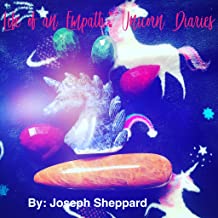 Hello, my name is Joseph Sheppard. My business is Good Juju with Jojo. I help people figured out mental and emotional blockage through a balance of logic and energy healing work and Angel infused Reiki. I do a variety of intuitive readings including angel, spirit and elemental readings where I tap into your auric fields. Unconditional love and kindness guide my words and I can help you help yourself to process and work through issues you are going through. I also offer classes on working with angels and dragons. Sending lots of love, light, and positivity to those that need it.
I also give free hugs if you feel comfortable with hugs
Thanks,
Joseph Sheppard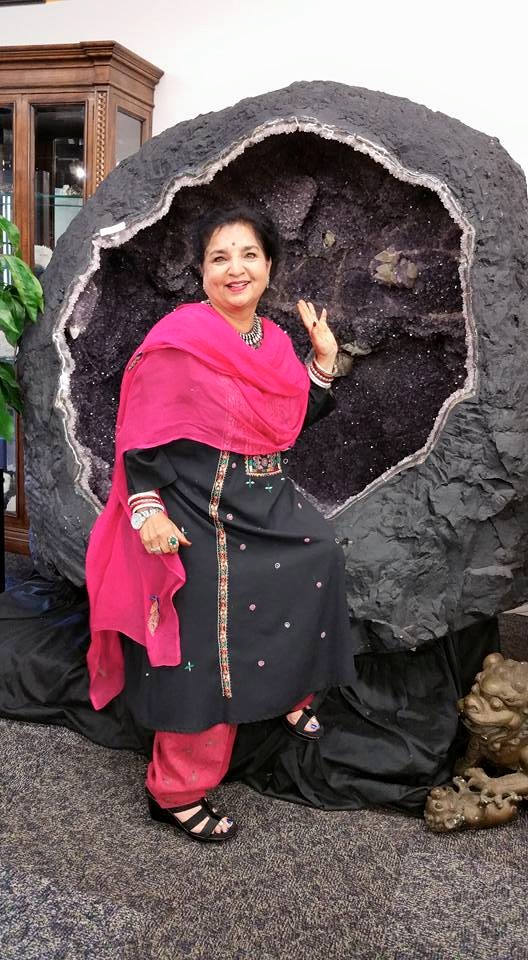 PRAYERS TO WEAR
Renu Lal
Henna Designer
www.hennadesigns.com
Cell: 916-717-0211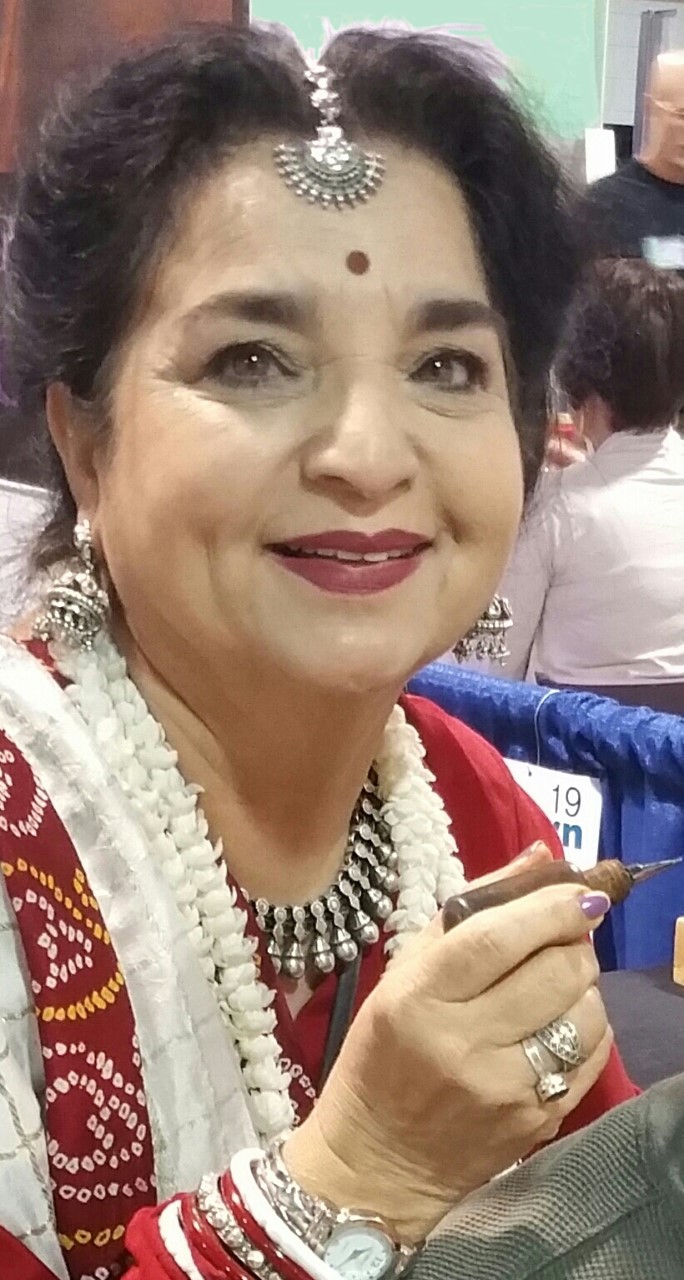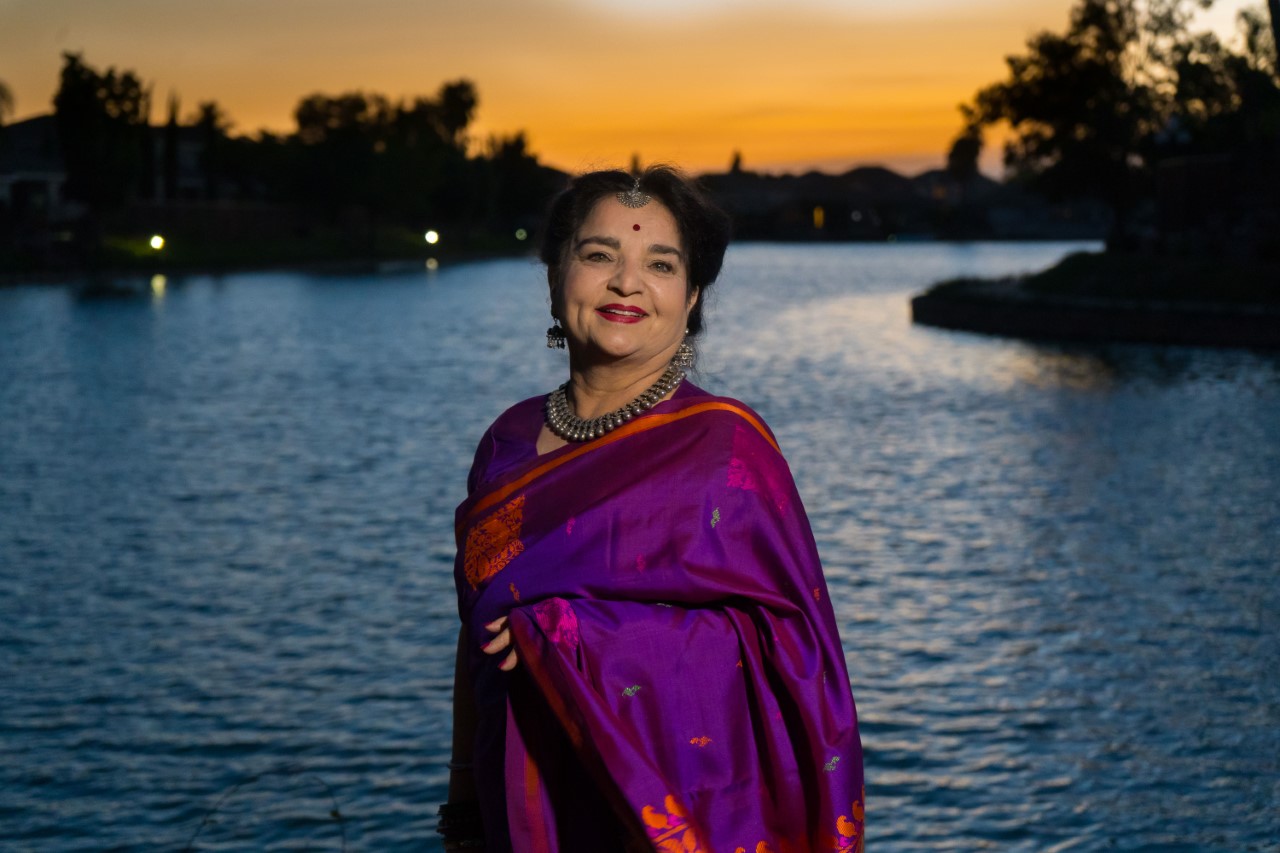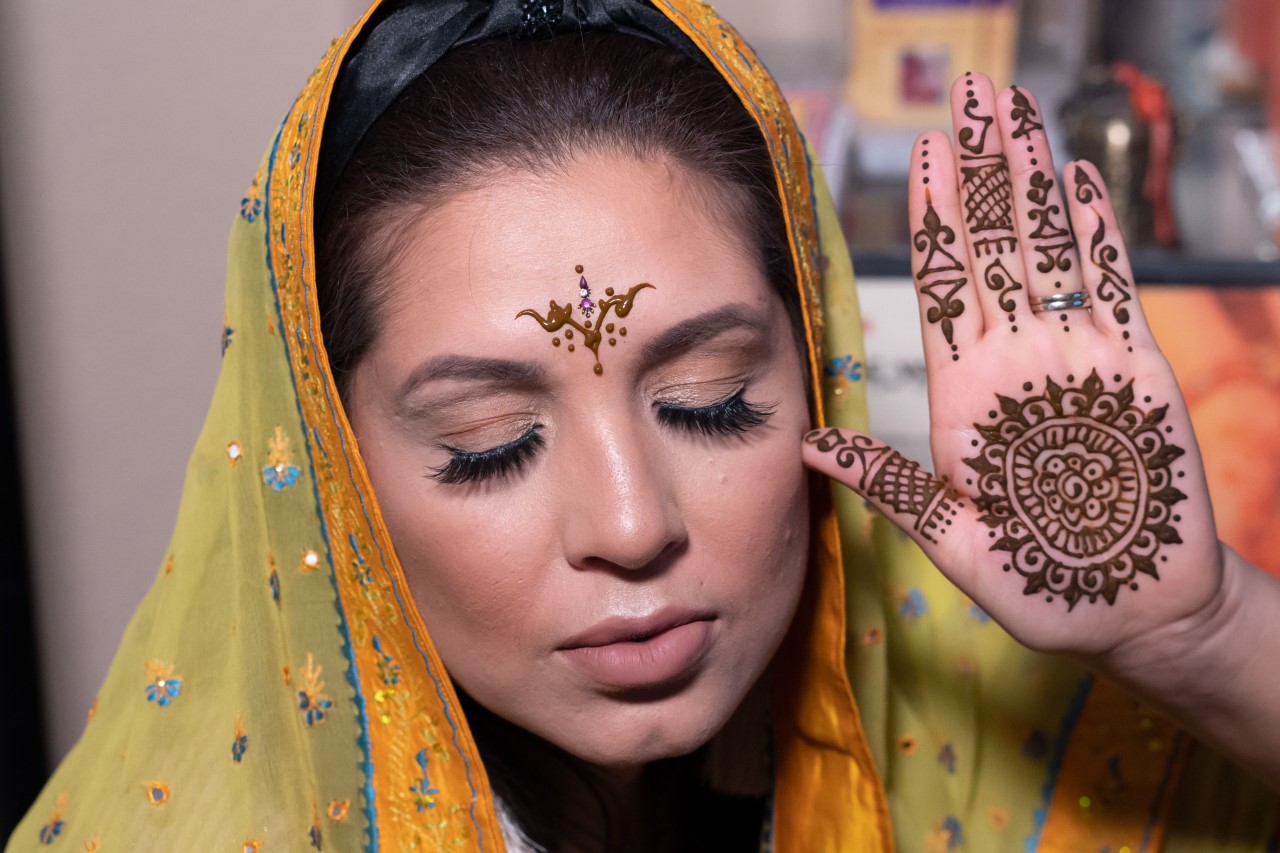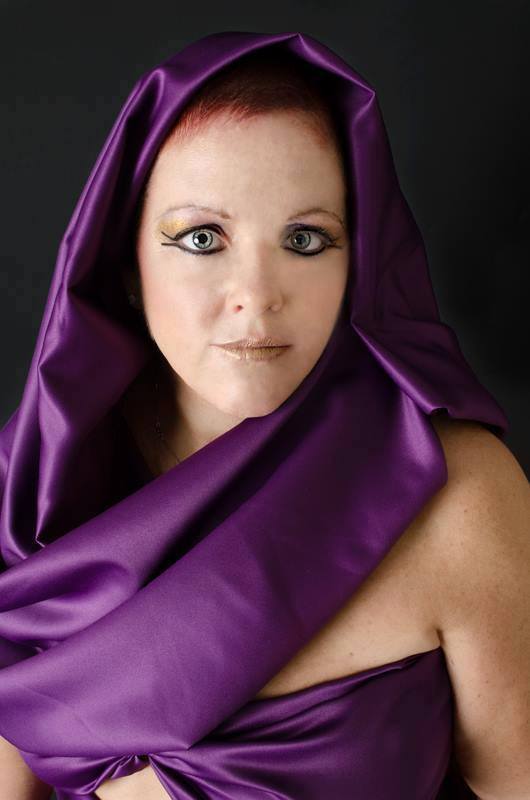 Phoenix Coaching & Consulting
Rev. Shae Moyers D.Div.

Intuitive and Transformation Coach

913-602-9746
WEB http://www.radiantphoenix.com
e-mail phoenixcoachconsult@gmail.com
A Clairvoyant Intuitive and Medium with over twenty seven plus years experience, Rev. Shae Moyers' gift of insight and ability to communicate with those who have crossed over provides her clients with personalized soul healing experiences. Known for her amazing accuracy and ability to clearly "see" to the heart of the matter, Shae's warm "down home" style creates a safe nurturing space for her clients to experience transformation at the deepest levels of their being.

Shae offers private intuitive consultations, mediumship readings for individual and groups, tarot and oracle readings, transformation coaching, energy healing and full ministerial services including interfaith weddings and rites of passage. Rev. Shae offers a wide variety of workshops teaching psychic development and spiritual empowerment courses throughout the Midwest. Shae is an ordained minister and spiritual counselor. Rev. Shae is also the Executive Director and founder of the Phoenix Institute of Conscious Living in Kansas City.

Rev. Shae Moyers is available for private individual sessions, workshops and private parties by appointment. Phone and Skype sessions are also available. To make an appointment or for more information on classes and private session rates, please call Phoenix Coaching and Consulting at 913-602-9746 or email: phoenixcoachconsult@gmail.com. Please visit her Facebook page a thttps://www.facebook.com/phoenixcoachconsult for more information.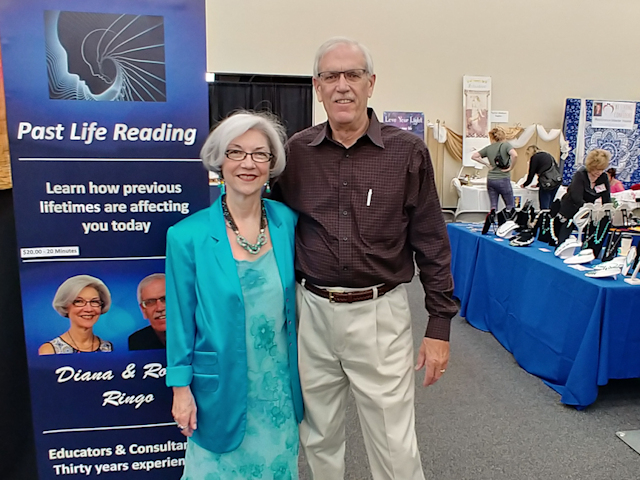 Roger & Diana Ringo
Phone: (515) 996-0043
roger@modernspiritualliving.com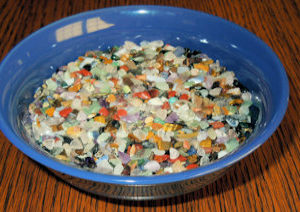 Meet Diana and Roger Ringo at the Modern Spiritual Living Booth. Have a Past Life reading by Diana. Learn how past lifetimes are affecting you. Also, experience Crystal Soothing Tumbled Stones. Run your fingers through delicate tumbled stones and feel rejuvenated. We offer workshops, spiritual coaching sessions, and products that help you create stress free living. Special emphasis is on discovering your true-life purpose,
angel communication, and trusting your intuition.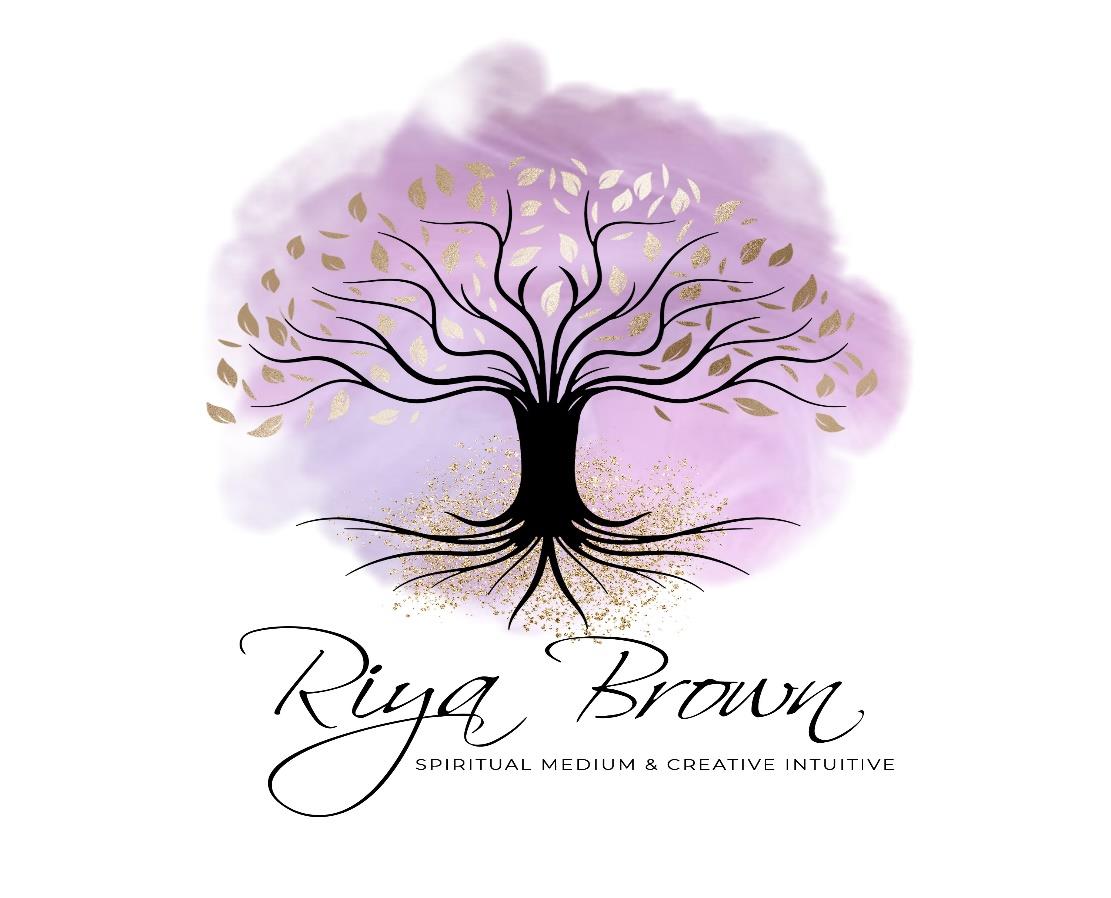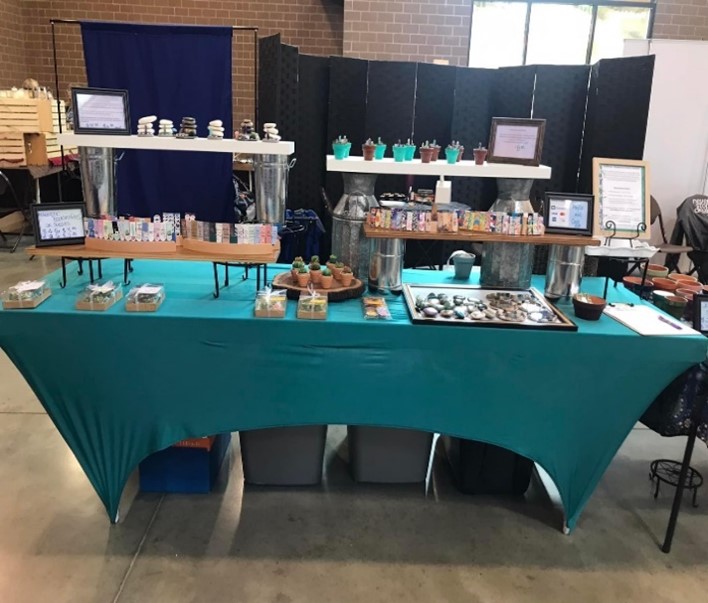 Ri's Creative Studio
Creative Intuitive Medium
riyamedium@gmail.com
https://www.facebook.com/MediumRi/


Riya will be offering intuitive and mediumship readings.
Intuitive readings will be focused on your intentions/questions aligning with your greatest need.
She will tune in to the vibration of your name, sound of your voice, your energy imprint and share what she feels, hears, see and know. Riya is known to scribble, draw or write during her readings as her way to connect and raise her vibration.
Her mediumship readings are focused on details and information that you can validate, recognize and understand about your loved one in spirit.
Our departed loved ones are always with us, they know and attend events that are going on in our lives.
Riya's love for plants, nature and all things inspiring has manifested into her line of hand painted terra cotta pots, incense burners, painted rocks, trinkets, plants and more.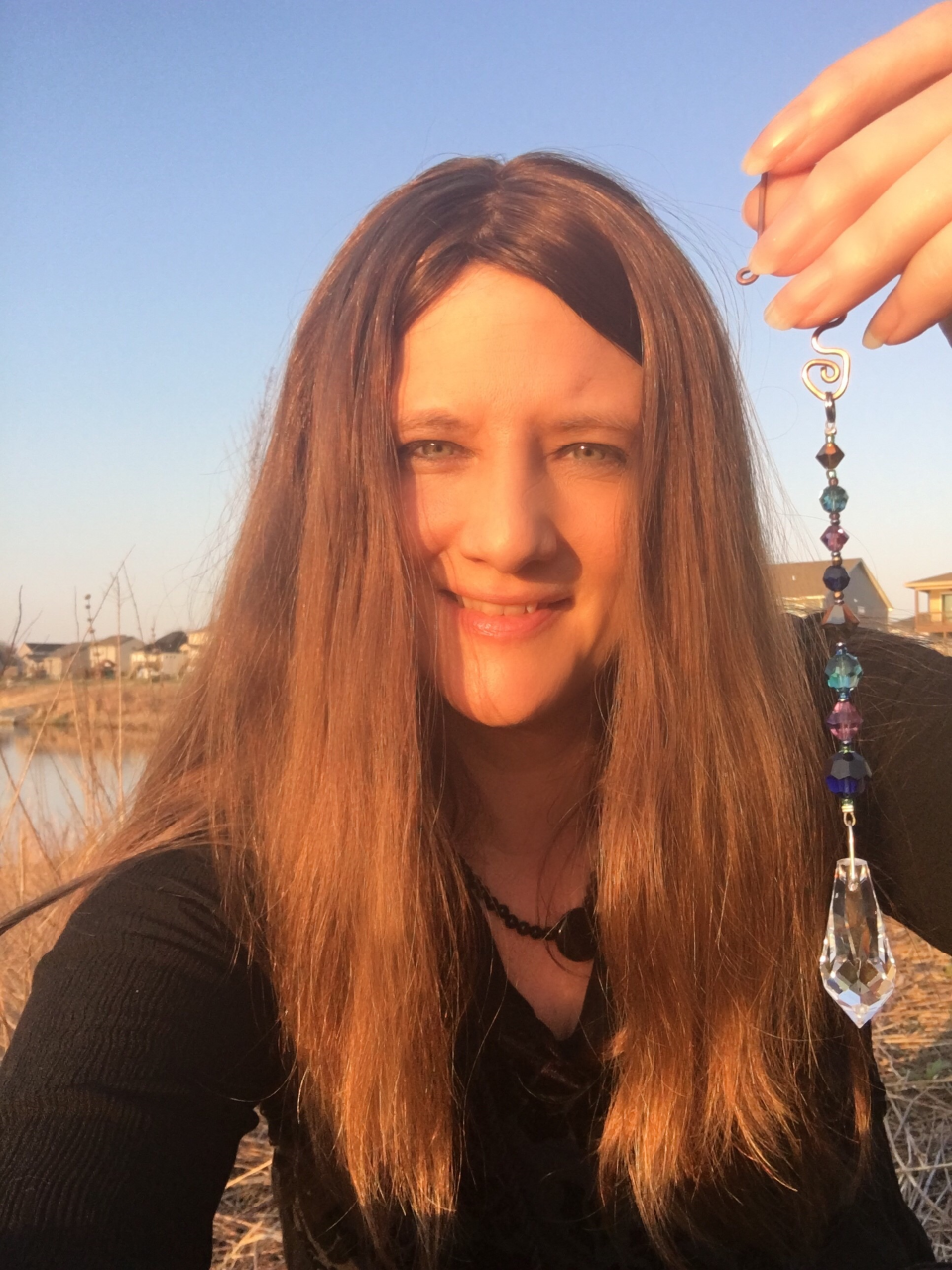 Luminous Ignus
Michele Lundstrom
Michele Lundstrom is an Intuitive reader, Shamanic practitioner, Certified Advanced Chakredy® Practitioner, Reiki Master, Empath coach, and Energy artist. Michele provides intuitive readings through your subtle energy (the chakras) to help identify and prioritize what your energy wants to bring to your awareness as well as energetic imbalances and direct channeled healing energy to the chakras. Michele has been working with individuals to support healing for 15 years and has been connected with intuition and guides for as long as she can remember. She is also a carrier of lightning medicine since being struck by lightning a few years ago.
- Identify and clear patterns in your energy field that are no longer supporting you.
- Intuitive Chakra Readings/Assessments
- Chakra Balancing.
- Assessment of the subtle energy body and putting words and concepts with what you are experiencing.
- Cord-cutting, removing energetic attachments, identifying energy leaks, and healing ancestral and past life interferences.
- Support you in identifying what guides, ancestors, and animal guides are supporting you through your healing journey.
- Emotional and energetic boundaries.
- Michele is comfortable providing readings even if you do not know what your question is. Your energy always knows.
Astro Eyes
Evolutionary Astrology
515- 779-7154
astroeyes@aol.com
www.astroeyes.com
Cathy Lindsey has been an active Evolutionary Astrologer since 1994. After a life-changing experience with cancer, her Astrological and Psychic gifts were activated. She has since studied with world renowned Evolutionary Astrologers Steven Forrest and Jeffrey Wolf Green and is a graduate of Forrest's Astrological Apprenticeship Program. Cathy also teaches and speaks on Evolutionary Astrology." Please bring your birth time"