The 31St Annual Iowa
Metaphysical Fair
For Information on becoming a vendor at the 2020
Iowa Metaphysical Fair.
Please go to the contact page.
All new Readers/Healers or existing Readers / Healers
that add a New Service /Modality or if you have not worked the fair for 3 years
need to be tested by 3 people set up by the IMF board before any contract will be sent
Contact us Now
We are still sending contracts out
Vendors get your applications in
We Almost Sold-out of Vendor Spaces
The cutoff Dates for vendor refunds is July 10th
For more info go to the vendors info page
We Finally Got Our new dates
Saturday 5th & Sunday 6th
September 2020
At The Old Younkers
Upper Floor
Admission
Younkers Main Entrance in the mall
All Tickets/Coupons & Giveaways from May Date will be Honored at New Date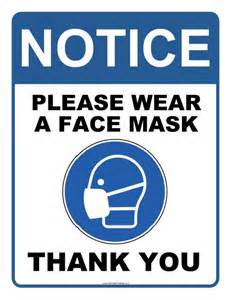 All IMF Vendors and Guests must wear a face covering
that covers their mouth and nose at all times while at the fair
With A Saddened Soul We regret to inform you of
The sudden Death of our Dear Board Member and friend Bob Johnson
He has been a part of the IMF Family for over 25 Years.
Our Heartfelt Condolences go out to Barb Johnson and Her family.
We will surely miss the presence of a truly lovable and kind person.
IMF BOARD
This is the only Fair/ Event We produce
One of the Oldest and Largest in the US
We have no affiliation with any other Event/Fair
The Only Fair that Gives back to
local Iowa Charities
The Iowa Metaphysical Fair emphasizes positive spirituality in all its potentiality. You will find wonderful services &
goods related to Spirituality, Metaphysics & Holistic Health. Readers & Energy workers, all types will be available.
One of the largest fairs of its kind in the US with over 100 vendors.
Vendors will offer crystals, books, jewelry, tarot cards, salt lamps, art work to name a few.
Take in a gallery reading, listen to a lecture, enjoy belly dancing This is a family friendly fair.
All of our readers and healers have gone through a significant screening process with independent people
establishing that they are professional, ethical, sincere, and skilled.
Find insight, transformation, guidance, advice, counseling, and more with our many mediums and intuitive readers.
Enjoy a deep-tissue massage or light-touch energy work from caring and skilled practitioners.
This Years Theme
United in Spirituality & Peace
The Iowa Metaphysical Fair is a
Nonprofit Volunteer Organization
The Fair Organizers /
Board Members are not Paid
All IMF Profits go to local Iowa Charities
Volunteers are Always needed
Please go to the contact page.
Remember we keep the vendor list up to date all year long so you can use this as a resource guide
Vendor List has been recently updated
Designed by Charles Tiemann.
Copyright © 2020 All rights reserved.